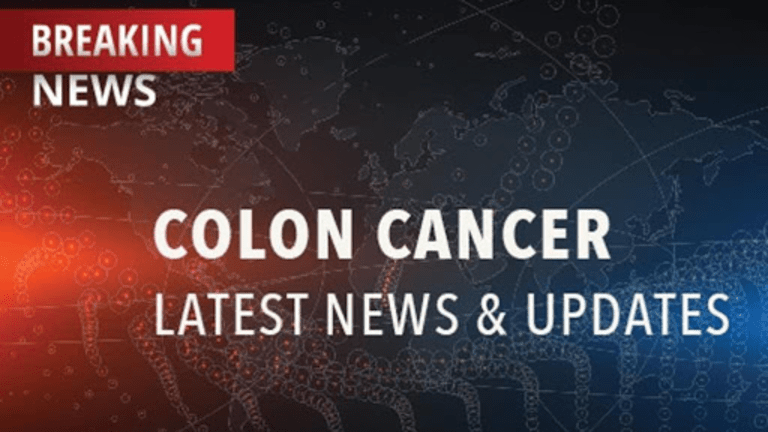 New Drug PTK/ZK May Boost the Benefit of Chemo in Metastatic Colorectal Cancer
New Drug PTK/ZK May Boost the Benefit of Chemotherapy in Metastatic Colorectal Cancer
According to results recently presented at the 2005 annual meeting of the American Society of Clinical Oncology, a new drug known as PTK787/ZK222584 (PTK/ZK) may improve the initial treatment of metastatic colorectal cancer when given in combination with the chemotherapy regimen known as FOLFOX.
Colorectal cancer is the second leading cause of cancer related deaths in the United States. Colorectal cancer is a malignancy that involves both the large intestines (colon) and a distal portion of the colon known as the rectum. Current treatment options for colorectal cancer include surgery, radiation and chemotherapy. Chemotherapy is often used to destroy tumor cells, stabilize tumor growth or to control symptoms associated with colorectal cancer. The addition of newer drugs that target the cancer cells specifically are demonstrating promise at improving survival or long-term outcomes when combined with standard combinations of chemotherapy. PTK/ZK is a new agent that targets the vascular endothelial growth factor (VEGF) receptor that is responsible for establishing blood vessels (angiogenesis) that support cancer growth.
In this recent study, the focus was to evaluate the addition of PTK/ZK to a common chemotherapy regimen known as FOLFOX4 (5-fluorouacil, folinic acid, Eloxatin). The study included 1,168 patients who had received no prior treatment for metastatic colorectal cancer. Each patient was randomized to receive either PTK/ZK with FOLFOX4 or FOLFOX4 alone. Overall analysis failed to show a significant reduction in the risk of disease progression among the PTK/ZK/FOLFOX treatment group compared to FOLFOX4 alone. Further analysis, however, revealed that blood tests measuring elevated levels of the enzyme lactic dehydrogenase (LDH) may be associated with a response to PTK/ZK. The average progression-free survival was 7.7 months in the PTK/ZK group and 7.6 months in the FOLFOX4 alone group. However, patients with an elevated LDH who received PTK/ZK had an average progression-free survival of 9.6 months compared to 5.8 months in the FOLFOX4 alone group. Patients with a low LDH had no improvement in progression-free survival. Side effects associated with PTK/ZK included hypertension, dizziness and blood clots.
Researchers concluded that PTK/ZK appears to show promise in the treatment of metastatic colorectal cancer when added to the FOLFOX4 regimen, particularly among patients with elevated LDH levels. Further studies are indicated to determine the optimal dosing schedules of PTZ/AK.
Reference: Hecht J, Trarbach T, Jaeger E, et al. A randomized, double blind, placebo-controlled, phase III study in patients with metastatic adenocarcinoma of the colon or rectum receiving first-line chemotherapy with oxaliplatin/5-fluorouracil/leucovorin and PTK787/ZK 222584 or placebo (CONFIRM-1). Proceedings from the 2005 annual meeting of the American Society of Clinical Oncology (ASCO). Presented May 13 2005. Abstract #LBA3.
Copyright © 2018 CancerConnect. All Rights Reserved.