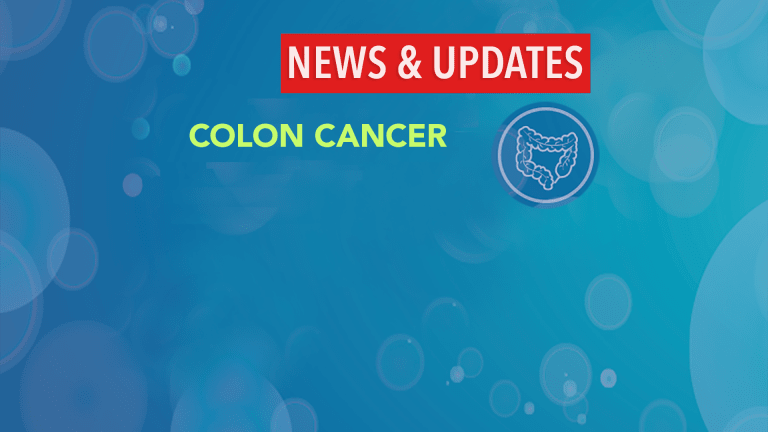 NCCN Recommends Shorter Chemo for Stage III Colon Cancer to Reduce Neurotoxicity
The NCCN updates its guidelines for stage III colon cancer reducing the amount of chemotherapy for some patients
by Dr. C.H. Weaver M.D. updated 3/2019
The National Comprehensive Cancer Network's (NCCN's) colon cancer guidelines have been changed to indicate that patients with low-risk stage III colon cancers can be treated with a shorter schedule of adjuvant chemotherapy. The changes were outlined at the recent National Comprehensive Cancer Network (NCCN) 23rd Annual Conference in March.
The change is based on results from the International Duration Evaluation of Adjuvant Chemotherapy (IDEA) clinical study that evaluated 12,834 patients in 12 countries.1,2
IDEA compared 3 months of treatment with the standard of 6 months of oxaliplatin-based chemotherapy regimens. Treatment was with one of two oxaliplatin chemotherapy containing regimens which are currently the standard of care. In both treatments, oxaliplatin is associated with cumulative dose-dependent neurotoxicity
FOLFOX (leucovorin, fluorouracil, oxaliplatin)
CAPEOX (capecitabine/oxaliplatin; also known as XELOX).
Investigators randomly assigned 12,834 patients with stage III colon cancer to receive either 3 or 6 months of a chemotherapy regimen based on clinician/patient choice (this was not a comparison of the two regimens).
On average the difference in survival without cancer progression at 3 years from treatment was only lower by 0.9% for individuals treated with the 3-month chemotherapy regimen compared to those receiving 6 months of treatment.
There was a dramatic reduction in neurotoxicity with 3 months of treatment (reported by 17% patients on FOLFOX and 15% on CAPEOX, 15%) compared with 6 months (48% and 45%, respectively).
The NCCN guidelines now incorporate the 3-month regimen of adjuvant chemotherapy and their guidelines reflect the fact that different risk groups performed differently with the different regimens in the trial. Specifically, the NCCN's stage III colon cancer treatment recommendations are differentiated on the basis of risk status:
Low-risk stage III is defined as pathologic stages T1-3N1. For these patients, the preferred treatments are CAPEOX for 3 months or FOLFOX for 3 to 6 months.
High-risk stage III disease is defined as pathologic stages T4N1-2 and AnyTN2. For these patients, the preferred treatments are CAPEOX for 3 to 6 months or FOLFOX for 6 months.
Patients with colon cancer that has spread to the lymph nodes (stage 3) usually get six months of chemotherapy after surgery. But researchers found that shortening treatment to three months did not affect the chance of cancer returning for many patients.
About the National Comprehensive Cancer Network
The National Comprehensive Cancer Network® (NCCN®), a not-for-profit alliance of 27 leading cancer centers devoted to patient care, research, and education, is dedicated to improving the quality, effectiveness, and efficiency of cancer care so that patients can live better lives. Through the leadership and expertise of clinical professionals at NCCN Member Institutions, NCCN develops resources that present valuable information to the numerous stakeholders in the health care delivery system. As the arbiter of high-quality cancer care, NCCN promotes the importance of continuous quality improvement and recognizes the significance of creating clinical practice guidelines appropriate for use by patients, clinicians, and other health care decision-makers.
The NCCN Member Institutions are: Fred & Pamela Buffett Cancer Center, Omaha, NE; Case Comprehensive Cancer Center/University Hospitals Seidman Cancer Center and Cleveland Clinic Taussig Cancer Institute, Cleveland, OH; City of Hope Comprehensive Cancer Center, Los Angeles, CA; Dana-Farber/Brigham and Women's Cancer Center | Massachusetts General Hospital Cancer Center, Boston, MA; Duke Cancer Institute, Durham, NC; Fox Chase Cancer Center, Philadelphia, PA; Huntsman Cancer Institute at the University of Utah, Salt Lake City, UT; Fred Hutchinson Cancer Research Center/Seattle Cancer Care Alliance, Seattle, WA; The Sidney Kimmel Comprehensive Cancer Center at Johns Hopkins, Baltimore, MD; Robert H. Lurie Comprehensive Cancer Center of Northwestern University, Chicago, IL; Mayo Clinic Cancer Center, Phoenix/Scottsdale, AZ, Jacksonville, FL, and Rochester, MN; Memorial Sloan Kettering Cancer Center, New York, NY; Moffitt Cancer Center, Tampa, FL; The Ohio State University Comprehensive Cancer Center - James Cancer Hospital and Solove Research Institute, Columbus, OH; Roswell Park Comprehensive Cancer Center, Buffalo, NY; Siteman Cancer Center at Barnes-Jewish Hospital and Washington University School of Medicine, St. Louis, MO; St. Jude Children's Research Hospital/The University of Tennessee Health Science Center, Memphis, TN; Stanford Cancer Institute, Stanford, CA; University of Alabama at Birmingham Comprehensive Cancer Center, Birmingham, AL; UC San Diego Moores Cancer Center, La Jolla, CA; UCSF Helen Diller Family Comprehensive Cancer Center, San Francisco, CA; University of Colorado Cancer Center, Aurora, CO; University of Michigan Rogel Cancer Center, Ann Arbor, MI; The University of Texas MD Anderson Cancer Center, Houston, TX; University of Wisconsin Carbone Cancer Center, Madison, WI; Vanderbilt-Ingram Cancer Center, Nashville, TN; and Yale Cancer Center/Smilow Cancer Hospital, New Haven, CT.
References:
Grothey, A. et al. (2018) Duration of Adjuvant Chemotherapy for Stage III Colon Cancer. The New England Journal of Medicine. (link is external)
Iveson, T. et al. (2018) 3 versus 6 months of adjuvant oxaliplatin-fluoropyrimidine combination therapy for colorectal cancer (SCOT): an international, randomised, phase 3, non-inferiority trial. Lancet Oncology.(link is external)