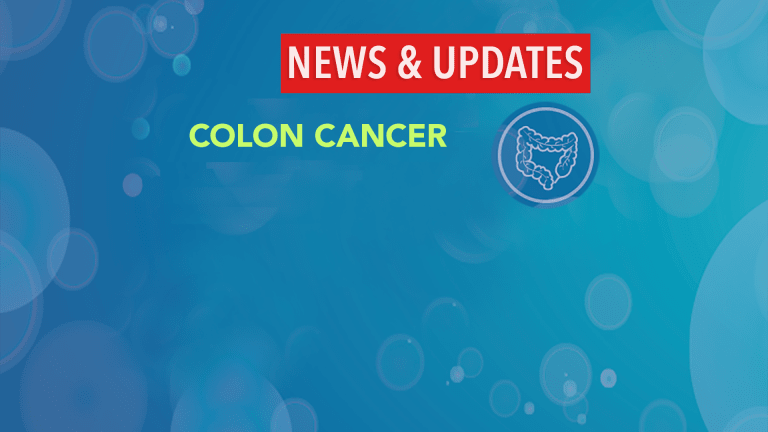 Hepatic Arterial Infusion Superior to Systemic Chemo for Colorectal Cancer
Hepatic Arterial Infusion Superior to Systemic Chemotherapy for Colorectal Cancer Spread to the Liver
According to an early online article published in the Journal of Clinical Oncology, hepatic arterial infusion (HAI) appears superior to systemic chemotherapy for the treatment of colorectal cancer that has spread to the liver.
Colorectal cancer is the second leading cause of cancer-related deaths in the United States. Although cure rates remain high among patients whose disease is detected and treated early, long-term survival falls dramatically once the cancer has spread from the colon.
When colorectal cancer spreads to distant sites in the body (stage IV), it commonly spreads to the liver or the lungs. Treatment for patients with colon cancer that has spread only to the liver (liver metastasis) may include surgery to remove the cancer, chemotherapy delivered into the blood vessel that supplies the liver (hepatic artery infusion), systemic chemotherapy (chemotherapy delivered into a vein that circulates throughout the body), or targeted therapy. Research continues into the optimal treatment for patients with colorectal cancer with liver metastasis.
Researchers recently conducted a multi-institutional clinical trial to compare HAI to systemic chemotherapy in the treatment of liver metastasis in patents with colorectal cancer. This trial included 135 patients; approximately half were treated with HAI and the other half received systemic chemotherapy.
HAI appeared superior to systemic chemotherapy in this trial:
Overall survival was improved by 4 months for patients treated with HAI compared to systemic chemotherapy (24 months versus 20 months, respectively).
Anticancer responses occurred in 47% of patients treated with HAI, compared with only 24% in those treated with systemic chemotherapy.
Time to cancer progression at sites outside the liver was significantly shorter among patients treated with HAI (7.7 months) compared to systemic chemotherapy (14.8 months).
Quality of life was improved among patients treated with HAI: This group demonstrated improved physical functioning at 3 and 6 months.
The researchers concluded that HAI appears superior to systemic chemotherapy in colorectal cancer patients with liver metastasis in terms of overall survival and physical functioning. They authors state that future trials are warranted to evaluate the combination of new chemotherapy agents in the use of HAI for patients with this disease. Patients with colorectal cancer and liver metastasis may wish to speak with their physician regarding their individual risks and benefits of HAI.
Reference: Kemeny N, Niedzwiecki D, Hollis D, et al. Hepatic Arterial Infusion Versus Systemic Therapy for Hepatic Metastases From Colorectal Cancer: A Randomized Trial of Efficacy, Quality of Life, and Molecular Markers (CALGB 9481). Journal of Clinical Oncology. 2006. Early on-line publication. DOI: 10.1200/JCO.2005.03.8166.