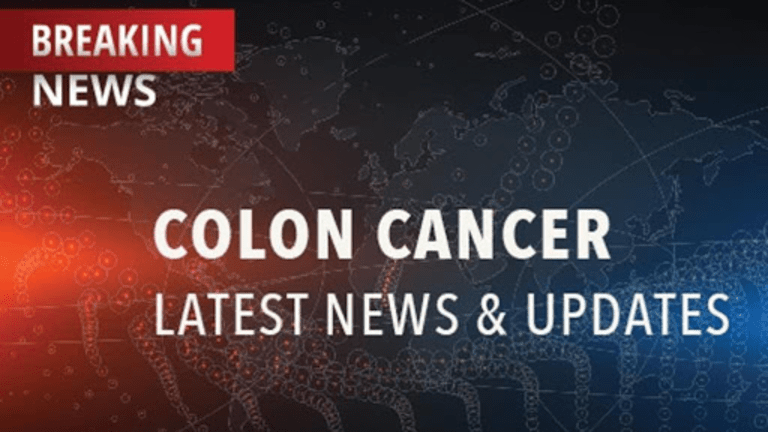 Genetic Mutations Not Being Detected Early Enough In Families with HNPCC
Genetic Mutations Not Being Detected Early Enough In Families with Hereditary Colorectal Cancer
According to the results of a study recently published in the Journal of Clinical Oncology, a genetic mutation that can cause colorectal cancer is not being detected early enough. These findings have led to the recommendation that families at risk for developing colorectal cancer be more closely monitored.
Colorectal cancer is the second leading cause of cancer related deaths in the United States. Colorectal cancer is a malignancy that involves both the large intestines (colon) and a distal portion of the colon known as the rectum. Hereditary nonpolyposis colorectal cancer (HNPCC) is a syndrome caused by specific genetic mutations that is characterized by an increased risk of colon cancer, as well as other cancers such as ovarian, stomach, liver, brain and skin. Genetic abnormalities among 4 genes (MLH1, MSH2, MSH6, and PMS2) can be detected by genetic testing and those found to have HNPCC have an 80% lifetime risk for developing colon cancer. The average age for colorectal cancer diagnosis among this group is 44. MLH1 and MSH2 mutations account for approximately 90% of all patients diagnosed with HNPCC. Mutation of the MSH6 gene occurs in 7-10% of families with HNPCC and mutation of the PMS2 gene accounts for less than 5% of families diagnosed with HNPCC. Patients with HNPCC typically undergo colonoscopy every 1-2 years starting at ages 20-25, or starting at 10 years younger than the youngest person to have developed colon cancer in the family. Patients with HNPCC who have a family history of cancer outside of the colon undergo rigorous and frequent screening for that type of cancer beginning at a young age.
In this recent study, the goal was to more closely evaluate the involvement of the MSH6 mutation in families suspected of HNPCC. Patients were chosen from 706 families who had been identified as not having an MLH1 or MSH2 mutation, but were suspected of having a form of HNPCC from family history of cancer. These patients were then subjected to MSH6 testing. This information was then compared to data collected from families with MLH1 and MSH2 mutations.
Results of the study found 27 families with 24 different MSH6 mutations, which represented 3.8% of the total families. The average age of onset for colorectal cancer in these patients was 10 years later (54years) than for patients with MLH1 and MSH2 mutations. When compared to other malignant tumors, colorectal cancer was less frequent among MSH6 families than those with MLH1 and/or MSH2 mutations; however, non-HNPCC associated tumors were increased.

Researchers concluded that the later onset of colorectal cancer as well as the lower incidence, may contribute to the lower number of identified MSH6 mutations in families that are suspected of HNPCC. However, further analysis reveals that in approximately half of these families, one or more of the family members developed colorectal or endometrial cancer in their 40s. This has led researchers to recommend equally rigorous surveillance of cancer for families with MSH6 mutations, as that for families with MLH1 and MSH2 mutations. Patients with a strong family history of colorectal cancer who test negative for MLH1 or MSH2 should speak with their physician about testing for MSH6, as well as the frequency of screening.
Reference: Plaschke J, Engel C, Kruger S, et al. Lower Incidence of Colorectal Cancer and Later Age of Disease Onset in 27 Families With Pathogenic MSH6 Germline Mutations Compared With Families With MLH1 or MSH 2 Mutations: The German Heredity Nonpolyposis Colorectal Cancer Consortium. Journal of Clinical Oncology. 2004; 22: 4486-4494.
Copyright © 2018 CancerConnect. All Rights Reserved.