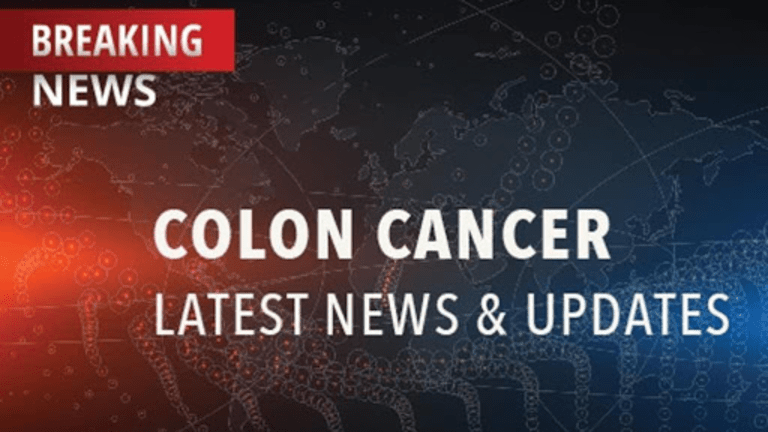 FDA Approves Implantable Pump for Colorectal Cancer that has Spread to the Liver
FDA Approves Implantable Pump for Colorectal Cancer that has Spread to the Liver
A new device that delivers chemotherapy drugs directly to the liver has recently been approved by the Federal Drug Administration (FDA) for patients with advanced colorectal cancer. In clinical trials, this delivery method has been shown to decrease the risk of a cancer recurrence in the liver following surgery, and improve the quality of life for patients.
The colon and rectum are parts of the body's digestive system that together form a long muscular tube called the large intestine. Cancers of the colon and rectum are often referred to together as colorectal cancer. Advanced, or metastatic colorectal cancer refers to cancer that has spread outside the colon and/or rectum to distant areas in the body, often including vital organs. The most common location to which colon cancer spreads is the liver. Patients who have isolated areas of cancer within the liver can achieve a cure if the cancer can be surgically removed. However, many patients experience a cancer recurrence in the liver following surgery.
The FDA has recently approved a chemotherapy delivery system which has been shown to decrease cancer recurrences and improve the quality of life in colon cancer patients following surgical removal of metastatic tumors in the liver. The device consists of an implantable pump that delivers continuous infusions of chemotherapy directly to the liver in patients who have undergone surgical removal of cancer. The pump is surgically placed under the skin of the patient's abdomen. A small tube runs from the pump directly into the main artery of the liver, called the hepatic artery. Continuous infusions of the chemotherapy drug, floxuridine, are administered directly from the pump into the hepatic artery. Patients can receive refill injections of floxuridine into their pump according to need.
There are three main reasons to deliver chemotherapy directly to the liver as opposed to delivering it systemically (reaching the whole body): 1) the chemotherapy drug does not become diluted by mixing with the rest of the body's blood before reaching the liver; 2) the patient does not suffer from side effects caused by chemotherapy administered systemically; 3) higher concentrations of floxuridine can be used because the liver breaks down this drug, greatly reducing the dose of the drug received by the rest of the body.

Patients with advanced colorectal cancer who are eligible for surgery may wish to speak with their physician about the risks and benefits of the implantable pump or about the participation in clinical trials further evaluating this technique or other promising new treatments. Two sources of ongoing information include comprehensive, easy-to-use services provided by the National Cancer Institute ( cancer.gov) and eCancerTrials.com. eCancerTrials.com also provides personalized clinical trial searches on behalf of patients.
Copyright © 2018 CancerConnect. All Rights Reserved.