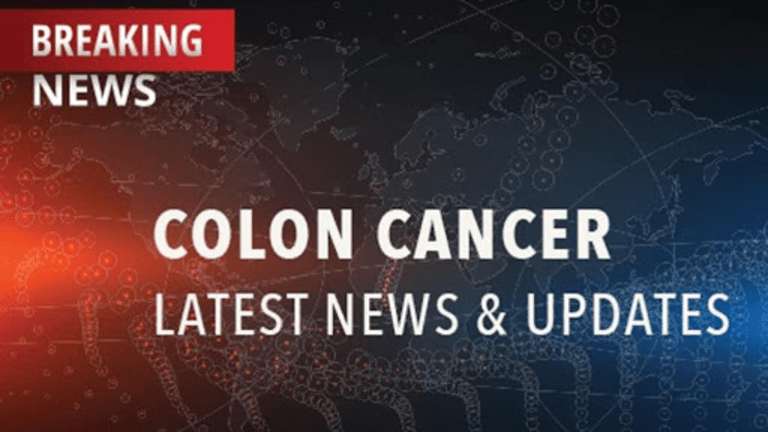 Erbitux® Appears Promising as First–Line Therapy of Metastatic Colorectal Cancer
Addition of Erbitux® to FOLFOX4 Appears Promising as First–Line Therapy of Metastatic Colorectal Cancer
According to results recently presented at the 2005 annual meeting of the American Society of Clinical Oncology, the addition of Erbitux (cetuximab) to the chemotherapy combination regimen known as FOLFOX4, greatly improves response rates and shows promise as initial treatment for EGFR-positive, metastatic colorectal cancer.
Colorectal cancer is the second leading cause of cancer related deaths in the United States. Colorectal cancer is a malignancy that involves both the large intestines (colon) and a distal portion of the colon known as the rectum. Current treatment options for colorectal cancer include surgery, radiation and chemotherapy. Chemotherapy is often used to destroy tumor cells, stabilize tumor growth or to control symptoms associated with colorectal cancer. Epidermal growth factor receptor (EGFR) is a protein commonly found in colorectal cancer and is associated with a poor prognosis. Erbitux is a different type of chemotherapy known as a monoclonal antibody, which specifically targets the EGFR receptor site, thereby causing cell death.
This recent study included 43 patients who were found to be positive for EGFR expression, had stage IV colorectal cancer, and were in relatively good physical condition. Erbitux was given in combination with another common combination of chemotherapy drugs known as FOLFOX4, (Eloxatin® 85 mg/m2 on day 1 and then every two weeks, folinic acid 200 mg/m2 on days 1 and 2 every 2 weeks, 5-fluorouacil 400 mg/m2 bolus, then 600 mg/m2 days 1 and 2 every 2 weeks), as initial treatment for metastatic colorectal cancer. Patients received Erbitux , 400 mg/m2 first infusion on day 1, followed by 250 mg/m2 weekly, along with FOLFOX4. Results of the study found that disease control was achieved in 98% of the patients treated. The average duration of response was 330 days. The average time of progression-free survival was 12.3 months with an overall survival at 1 year of 52%. Side effects such as neurotoxicity, an acne-like rash, and diarrhea accounted for 9% of patients discontinuing therapy.
Researchers concluded that the addition of Erbitux to FOLFOX4, appears to be a promising approach to the initial treatment of EGFR-positive metastatic colorectal cancer. Compared to previous studies, the addition of Erbitux to FOLFOX4 significantly improves response rates when compared to treatment with FOLFOX4 alone. Future trials comparing these two regimens are expected to determine the full benefit of the addition of Erbitux to FOLFOX4.
Reference: Diaz-Rubio E, Tabernero J, Van Cutsem E, et al. Cetuximab in combination with oxaliplatin/5-fluorouracil (5-FU)/folinic acid (FA) (FOLFOX-4) in the first-line treatment of patients with epidermal growth factor receptor (EGFR)-expressing metastatic colorectal cancer (mCRC): An international phase II study. Proceedings from the 2005 annual meeting of the American Society of Clinical Oncology. May 2005. Abstract #3535.
Copyright © 2018 CancerConnect. All Rights Reserved.