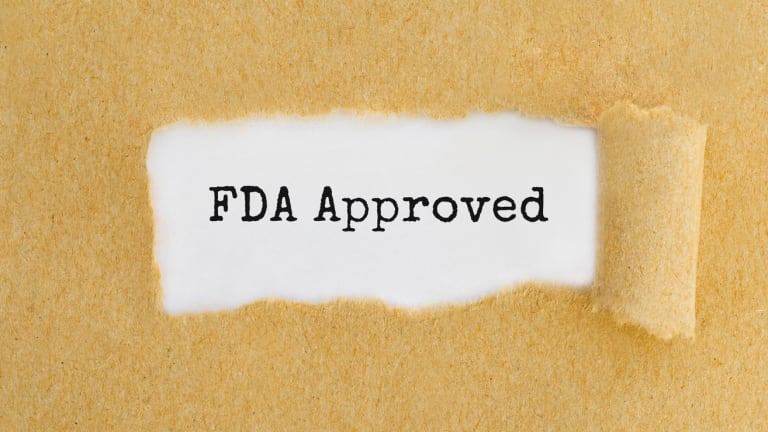 Eloxatin® Approved for Stage III Colon Cancer
Eloxatin® approved by FDA for treatment of stage III colon cancer because it improves survival
Eloxatin® Approved for Stage III Colon Cancer
by C.H. Weaver M.D.
The United States Food and Drug Administration (FDA) recently expanded approval of the chemotherapy agent Eloxatin® (oxaliplatin), to be used in combination with 5-fluorouracil and leucovorin, for treatment of stage III colon cancer following the surgical removal of cancer. Eloxatin® was already approved for the treatment of stage IV colon cancer.
Colon cancer is the second-leading cause of cancer deaths in the United States. The colon is the main portion of the large intestine that is responsible, in part, for some digestion of foods and liquids. Stage III colon cancer refers to cancer that has spread outside the colon to nearby lymph nodes in the abdomen, but not to different sites in the body. Although a large portion of patients with stage III colon cancer may not experience a cancer recurrence following the complete surgical removal of their cancer, it is estimated that 50%-60% will experience a recurrence and require further treatment. Adjuvant therapy, typically chemotherapy, is treatment that is utilized following surgery to eradicate any undetectable cancer cells that may be remaining in the body following surgery, so that the risk of a cancer recurrence is reduced.
The clinical trial that prompted the expanded FDA approval for Eloxatin® included 2,246 patients diagnosed with stages II or III colon cancer. All patients underwent the surgical removal of their cancer and then received adjuvant chemotherapy consisting of either Eloxatin®/5-fluorouracil/leucovorin (FOLFOX 4) or 5-fluorouracil/leucovorin (De Gramont). Treatment for both groups was administered every 2 weeks for 6 months. Approximately 4 years following therapy, cancer-free survival overall was 76% for patients who received FOLFOX 4, compared to 69% for those who received the De Gramont regimen. In the subgroup of patients with stage III colon cancer, cancer-free survival at approximately 4 years was 70% for those treated with the FOLFOX 4 regimen, compared to 61% for those treated with the De Gramont regimen. Overall survival was similar between patients treated with the different regimens; however, longer follow-up is needed to truly determine survival benefits. Severe side effects were more common in the group of patients treated with FOLFOX 4, with the most common being low levels of white blood cells, nausea and vomiting, diarrhea and numbness or tingling of extremities.

Patients diagnosed with stage III colon cancer may wish to speak with their physician about their individual risks and benefits of adjuvant chemotherapy with an Eloxatin®-containing regimen.
Reference: Eloxatin® prescribing information. Available at: . Accessed November 2004.
Copyright © 2018 CancerConnect. All Rights Reserved.