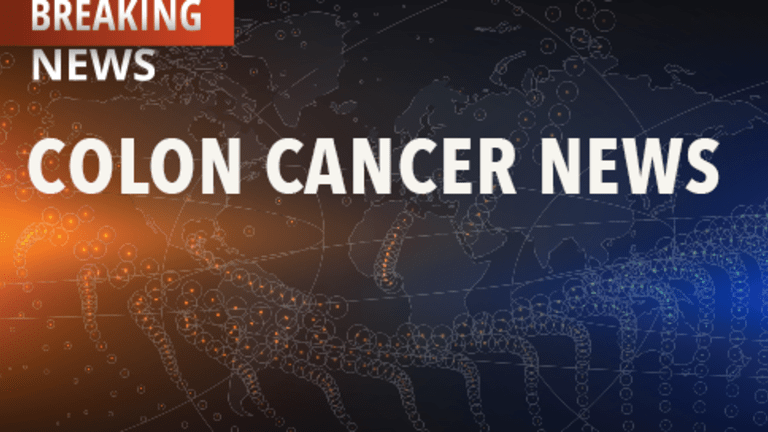 Duration of Treatment Affects Survival in Elderly with Colon Cancer
Duration of Treatment Affects Survival in Elderly with Colon Cancer
Failure to Complete Chemotherapy Treatment Decrease Survival
by C.H. Weaver M.D.
According to an early online publication in the Journal of Clinical Oncology, elderly patients with stage III colon cancer who receive at least five months of treatment with chemotherapy have significantly improved survival compared to patients who receive less than five months of chemotherapy.
Colorectal cancer is the second leading cause of cancer-related deaths in the U.S. Stage III colon cancer refers to cancer that has spread from the colon to nearby sites, but not to distant sites in the body. Standard treatment for stage III colon cancer includes the surgical removal of cancer if possible, and chemotherapy with or without radiation therapy.
Schedules for chemotherapy regimens evolve as results from clinical trials that evaluate different doses, administration times, and duration of treatment are compiled. Optimal schedules weigh outcomes against side effects.
Researchers from New York recently conducted a study to evaluate the outcomes of patients who had received different schedules of chemotherapy for the treatment of colon cancer. This study included nearly 3,000 patients who were at least 65 years of age and diagnosed with stage III colon cancer between 1995 and 1999. Data was retrieved from the Surveillance, Epidemiology, and End Results-Medicare database.
Reasons why patients received less than five months of chemotherapy included the following: older age, unmarried status, and having other existing medical conditions.
Patients who received five to seven months of chemotherapy and survived at least eight months had nearly a 40% reduced risk of death compared to those who received one to four months of treatment.
The researchers concluded that further study is necessary to confirm these findings; however, if confirmed, additional research will be needed to determine optimal scheduling of therapy so that more patients may experience improved long-term survival.
Reference: Neugut A, Matasar M, Wang X, et al. Duration of Adjuvant Chemotherapy for Colon Cancer and Survival Among the Elderly. Journal of Clinical Oncology. Early on-line publication April 17, 2006. DOI: 10.1200/JCO.2005.04.5005.
Copyright © 2018 CancerConnect. All Rights Reserved.