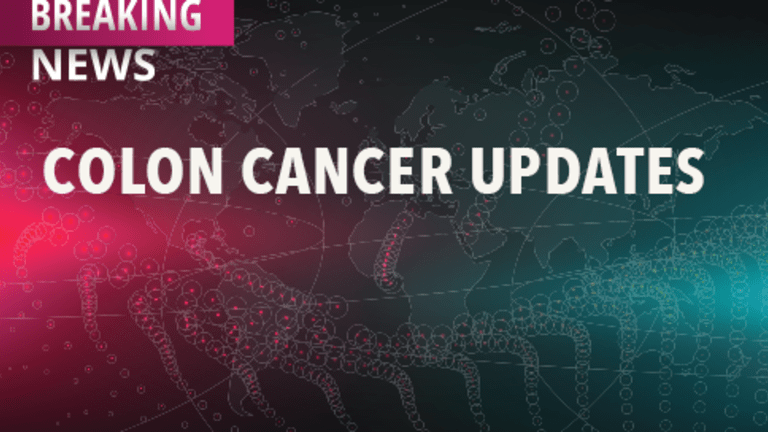 Publish date:
Cure at Ten-year Survival Following Surgery to Remove Colon Cancer
Surgery cures some patients with colon cancer that has spread to the liver
Surgery cures some patients with colon cancer that has spread to the liver
Surgery Cures Some Patients with Colon Cancer Metastatic to Liver
by C.H. Weaver M.D
According to an article recently published in the Journal of Clinical Oncology, patients surviving 10 years following the surgical removal of cancer that has spread from the colon to the liver can consider themselves cured. Furthermore, the authors state: "In well-selected patients, there is at least a one in six chance of cure."
Colorectal cancer is the second leading cause of cancer-related death in the United States. The most common organ to which colorectal cancer spreads is the liver, referred to as liver metastases. There are several treatment options for liver metastases; however, it is thought that the surgical removal of liver metastases (hepatectomy) may provide the best outcomes. Often, results at five years following surgery are used to determine the effectiveness of therapy. Researchers are also evaluating longer follow-up to determine when a cancer can be considered "cured."
Researchers from the United States and Austria recently evaluated long-term data from patients diagnosed with colorectal cancer who had liver metastasis. Data review included 612 patients who underwent a hepatectomy between 1985 and 1994.
At 10 years there were 102 survivors, 97% of whom were still cancer-free.
Only one patient died as a result of cancer after 10 years of survival.
Among patients who were alive at five years following surgery, 34% died from cancer.
Variables that were associated with poorer outcomes included a cancer-free interval of less than 12 months following therapy, metastasis in two lobes of the liver, cancer that had spread to lymph nodes, more than one site of metastasis, and cancer size greater than 5 centimeters.
The researchers concluded that patients who survive 10 years following surgery for liver metastasis "appear to be cured of their disease, whereas approximately one third of actual 5-year survivors succumb to a cancer-related death." Among patients who have variables associated with a good prognosis, nearly 17% can expect to be cured with a hepatectomy. As well, the authors state: "The presence of poor prognostic factors does not preclude the possibility of long-term survival and cure."
Patients diagnosed with colorectal cancer who have liver metastases may wish to discuss their individual risks and benefits of all treatment options with their physician.
Reference: Tomlinson J, Jarnagin W, DeMatteo R, et al. Actual 10-Year survival after resection of colorectal liver metastases defines cure. Journal of Clinical Oncology. 2007;25: 4575-4580.
Related News:Repeat Surgery for Liver Metastases Improves Survival for Colorectal Cancer (6/29/2007)
Copyright © 2018 CancerConnect. All Rights Reserved.