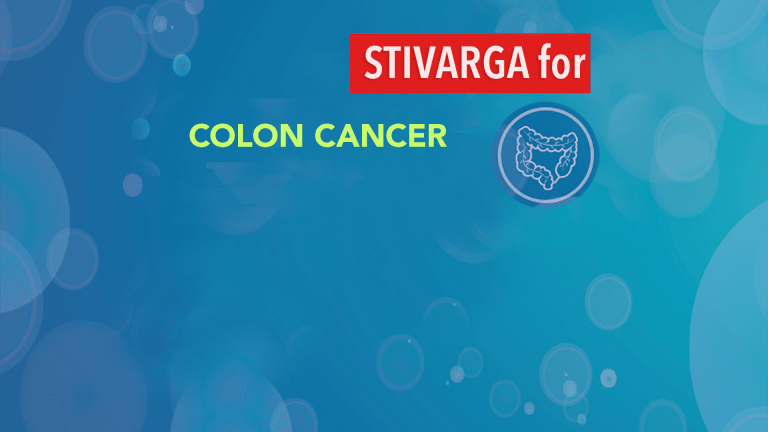 by Dr. C. H. Weaver
Targeted oral tyrosine kinase inhibitors (TKIs) such as Stivarga (regorafenib) have an established role in third-line treatment of metastatic colorectal cancer (mCRC). According to a presentation at the 2019 European Society of Medical Oncology (ESMO), combining a TKI with checkpoint inhibitor immunotherapy appears promising based on clinical study results presented at the Congress. (1,2)
"This is an incredibly exciting time," said Heinz Josef Lenz, MD, associate director of clinical research, Norris Comprehensive Cancer Center, University of Southern California, Los Angeles. "There is a feeling that maybe we are unraveling a new option for the treatment of metastatic CRC with response rates we have not seen in any third line scenarios."
Precision cancer medicines are anticancer drugs that interfere with specific pathways involved in cancer cell growth or survival. Stivarga is a multi-kinase inhibitor that targets multiple biological pathways involved in cancer development and is an important addition to the portfolio of treatments that can be sequenced to provide the best outcomes in colo-rectal cancer.
Checkpoint inhibitors are a novel precision cancer immunotherapy that helps to restore the body's immune system in fighting cancer by releasing checkpoints that cancer uses to shut down the immune system. PD-1 and PD-L1 are proteins that inhibit certain types of immune responses, allowing cancer cells to evade detection and attack by certain immune cells in the body. A checkpoint inhibitor can block the PD-1 and PD-L1 pathway and enhance the ability of the immune system to fight cancer. By blocking the binding of the PD-L1 ligand these drugs restore an immune cells' ability to recognize and fight the colon cancer cells.
The initial study was conducted in cancers of the gastrointestinal tract and presented at the 2019 meeting of the American Society of Clinical Oncology. In this study, Stivarga and the checkpoint inhibitor Opdivo (nivolumab) were evaluated in heavily pretreated patients with mCRC and advanced gastric cancer. Despite patients having failed an average of three prior lines of therapy 38% responded to the TKI-Checkpoint Inhibitor combination, a response rate this high has never been seen before," according to Dr. Lenz.
"Even more impressive, and potentially proving the point that Stivarga is overcoming immunotherapy resistance, three of the responses were observed in patients who had previously failed a checkpoint inhibitor," Dr. Lenz said.
· Ask The Expert About Colon Cancer
Multiple clinical trials combining TKI's with immune checkpoint inhibitors, including a mCRC study of Stivarga with Keytruda (pembrolizumab) are ongoing and currently enrolling patients.
Stay Current - Connect With Other Colon Cancer Patients
Join The CancerConnect Community: Connect with others and receive regular updates
orSign up for the Colon Cancer Newsletter Here
References:
Fukuoaka S et al. abstract 2522.
Bekaii-Saab et al. Lancet Oncol 2019;20:1070-1082.