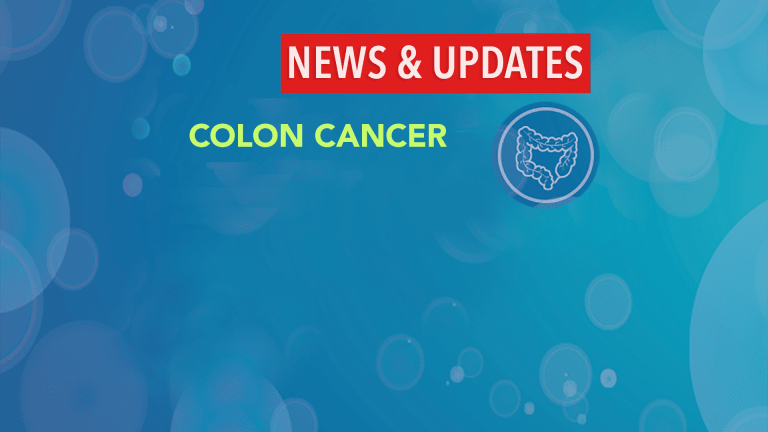 Completing Chemotherapy for Colorectal Cancer: Benefits and Challenges
Elderly individuals with early stage colon cancer that fail to complete treatment have worse outcomes
For patients with stage III colorectal cancer, two pivotal studies have confirmed the benefit of completing adjuvant chemotherapy, but also highlight some of the difficulties. Both studies focused on individuals over the age of 65.
Colorectal cancer is the second leading cause of cancer-related deaths in the U.S. Stage III colon cancer refers to cancer that has spread from the colon to nearby sites, but not to distant sites in the body. Standard treatment for stage III colon cancer includes the surgical removal of cancer if possible and chemotherapy with or without radiation therapy.1,2
Research suggests that older patients with stage III colon cancer are less likely to receive optimal adjuvant treatment (treatment following surgery) than younger patients, despite having a reasonable life expectancy.
Researches from the Memorial Sloan-Kettering Cancer Institute recently evaluated data on the treatment of over 6,200 patients aged 65 years and older with stage III colon cancer. This data demonstrated that a patient's age at diagnosis was the strongest determinant as to whether adjuvant chemotherapy was a component of the treatment regimen. Adjuvant chemotherapy was administered to 78% of patients between the ages of 65 and 69 years, 74% of patients between 70 and 74 years, 58% of patients between 75 and 79 years, 34% of patients between 80 and 84 years, and 11% of those between 85–89 years. These results indicate that the percentage of patients receiving adjuvant therapy decreases dramatically as a patient gets older. Since patients in their 70s and even 80s have a significant life expectancy, further efforts are needed to ensure that elderly patients are aware of all their treatment options, particularly potentially curative treatments such as adjuvant chemotherapy.3
To evaluate the extent to which older patients with stage III colorectal cancer are able to complete chemotherapy, two studies evaluated information from a dataset that links Medicare data to a large U.S. cancer registry.
The first study evaluated patients who were diagnosed with stage III colorectal cancer between 1992 and 1996.1 Among patients who started chemotherapy following their colorectal cancer diagnosis, 78% of patients completed chemotherapy. As expected, patients who completed chemotherapy had a lower risk of cancer-related death than patients who did not complete chemotherapy.
One of the goals of the study was to determine which patients are at greatest risk of not completing chemotherapy. The researchers found that patients were less likely to complete adjuvant chemotherapy if they were female, widowed, over the age of 75, or required readmission to the hospital in the weeks or months following surgery.
The researchers conclude that frailty, treatment complications, and lack of social support are factors that may contribute to incomplete adjuvant treatment of patients with stage III colon cancer. The researchers note that development of interventions to improve social and physical support throughout treatment may increase treatment completion.
The second study found that factors linked with a decreased likelihood of completing chemotherapy were older age, being unmarried, and having other serious health problems.
As in the previous study, completion of chemotherapy was linked with a lower risk of death. Among patients who survived for at least eight months, risk of death was 40% lower in patients who received five to seven months of chemotherapy compared to patients who received one to four months of chemotherapy.
These studies provide additional evidence that completing the recommended course of chemotherapy improves survival among older patients with stage III colorectal cancer, but also point out that certain subgroups of patients are less able to complete treatment. Efforts to overcome barriers to chemotherapy completion may improve survival among patients at risk of stopping chemotherapy early.
References:
Dobie SA, Baldwin L-M, Dominitz JA et al. Completion of Therapy by Medicare Patients with Stage III Colon Cancer. Journal of the National Cancer Institute. 2006;98:610-19.
Neugut A, Matasar M, Wang X, et al. Duration of Adjuvant Chemotherapy for Colon Cancer and Survival Among the Elderly. Journal of Clinical Oncology. Early on-line publication April 17, 2006. DOI: 10.1200/JCO.2005.04.5005.
Journal of the National Cancer Institute, Vol. 93, No. 11, pp 850-857, 2001.
Proceedings of the American Society of Clinical Oncology Thirty-Sixth Annual Meeting, Vol 19, Abstract 933, p241a, 2000)