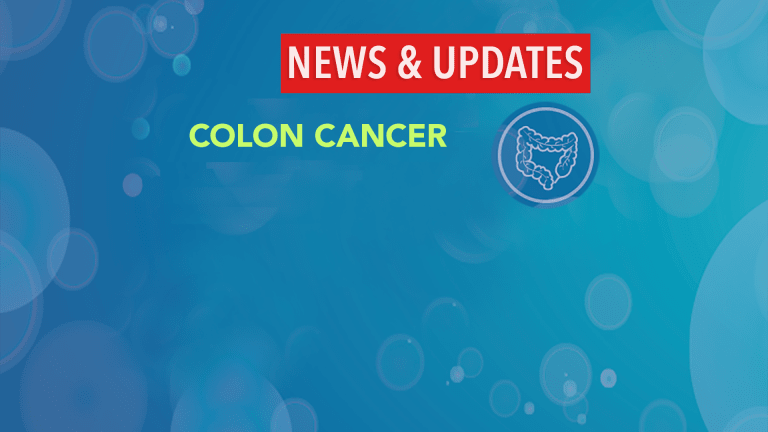 Colorectal Patients Should Receive Close Monitoring While Chemotherapy
Colorectal Patients Should Receive Close Monitoring While Undergoing Chemotherapy
Patients with colorectal cancer receiving chemotherapy consisting of Camptosar®, 5-fluorouracil (5-FU) and leucovorin (LV) should be closely monitored for toxic side effects during their initial chemotherapy administration cycle, according to results recently presented at the 37th Annual Meeting of the American Society of Clinical Oncology.
Colorectal cancer is the second leading cause of cancer deaths in the United States. Standard treatment options for advanced colorectal cancer may include surgery, chemotherapy, biological therapy and/or radiation therapy. The standard chemotherapy combination for this disease is Camptosar®/5-FU/LV. However, this combination has been shown to produce side effects in some patients.
Side effects of cancer treatment are often severe enough to cause delays in treatment and/or reductions in optimal doses of established regimens. Side effects may also result in patient hospitalization, a decrease in quality of life and even fatality. In response to this, researchers from the Memorial Sloan-Kettering Cancer Center evaluated several variables of patients with advanced colorectal cancer prior to receiving the standard chemotherapy regimen of
Camptosar®/5-FU/LV. This analysis was aimed at determining associations between specific patient characteristics and the risk of developing dose-limiting side effects from the treatment regimen. Among the variables assessed were patient age, gender, blood cell levels, organ function and performance status (PS).
Overall, 47% of patients experienced dose-limiting side effects in the form of neutropenia (low immune cell levels) or diarrhea. The majority of these patients experienced these side effects within the first chemotherapy cycle. Age, gender, PS, and organ dysfunction were not significantly associated with a higher overall rate of dose-limiting side effects. The only variable associated with a higher incidence of the development of dose-limiting side effects was an elevated bilirubin level. However, dose-limiting diarrhea had an earlier onset during treatment in patients who were 65 years or older or had a lower PS. Dose-limiting neutropenia (low white blood cell levels) had an earlier onset in patients who were 65 years or older, female, a lower PS rating or an elevated bilirubin level.
These results indicate that patients should be closely monitored for side effects including neutropenia, diarrhea and dehydration during the first cycle of Camptosar®/5-FU/LV. In addition, an elevated bilirubin level may be associated with a higher incidence of dose-limiting side effects when receiving this treatment regimen. A small subgroup of patients with variables including age over 65 years, female and a lower PS may be at risk for earlier development of dose-limiting side effects than other patients. These at-risk patients may benefit from close monitoring so appropriate supportive care can be initiated in order to prevent dose-limiting toxicities and maintain the administration of an optimal treatment regimen. (Proceedings from the 37th Annual Meeting of the American Society of Clinical Oncology, Abstract 534, San Francisco, CA, May, 2001)