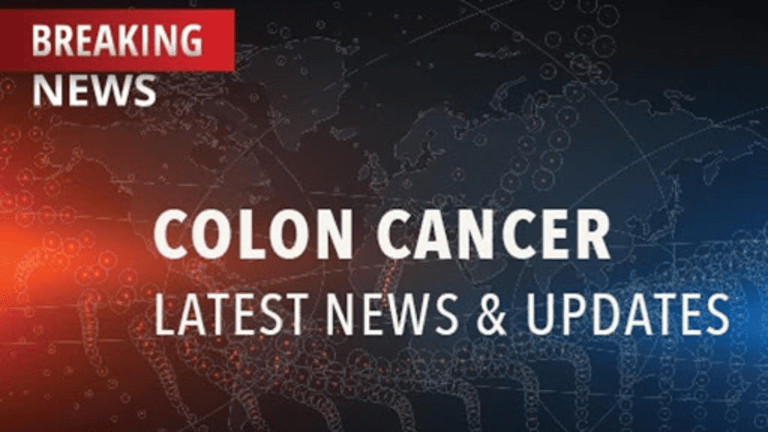 C3: Colorectal Cancer Coalition
Empowering Advocates and Pushing for a Cure
Kate Murphy, director of research communication at the C3: Colorectal Cancer Coalition, was first diagnosed with colon cancer 23 years ago when she was 40. Since then she has had ovarian cancer, breast cancer, and a second colon cancer, but for the past 12 years she has been cancer-free. Kate knows the struggles of the patients and their loved ones who come to the advocacy organization, looking for information and support, and she reflects the organization's passion as she describes its goals for the visitors to its online community at www.fightcolorectalcancer.org.
"We want people who visit our site to become effective advocates for themselves and for other people," says Kate; and "to be effective advocates, they need the best, most accurate, and most up-to-date information about colon and rectal cancer. We strive to provide that in our patient pages, on our News and Events blog, and through our Clinical Trials Matching service." In addition, Kate says, C3 works toward changing public policy—encouraging lawmakers to remember cancer patients and the need for funding research. This goal drives the other aspect of the online presence: "To change public policy," Kate says, "you need an effective mechanism to reach decision-makers with key messages. We provide that mechanism through the One Minute Advocate program and regular advocacy updates."
C3's mission is to "eliminate suffering and death due to colorectal cancer." To accomplish its mission, the organization, founded in 2005, "pushes for research to improve screening, diagnosis, and treatment of colorectal cancer; for policy decisions that make the most effective colorectal cancer prevention and treatment available to all; and for increased awareness that colorectal cancer is preventable, treatable, and beatable."
Interested to learn more about how C3 engages survivors as advocates on Capitol Hill—or in their own state capitol—I asked Executive Director Carlea Bauman to describe the process. "Advocacy is all about education," Carlea says, "not just with patients and the medical community but with members of Congress as well. On Capitol Hill we are educating our elected officials on the importance of funding that will be used by the NCI [National Cancer Institute] and the CDC [Centers for Disease Control] for colorectal cancer research and prevention. And we also know that the most effective educators and advocates are the constituents of these elected officials."

With education as the goal, Carlea says, C3 connects its advocates with senators and representatives from their home states so that they can have productive conversations. Because C3 provides the advocates with training and updates about what's happening with legislative issues and with federal funding for cancer research, the advocates are able to communicate confidently and effectively with the officials. "We have found that our advocates are almost always amazed not only at how much they can accomplish in their local communities but also at the big difference their advocacy makes in Washington."
It is the action of these advocates, Carlea says, that will help the organization reach its goal of connecting with all of the 1 million Americans affected by colorectal cancer right now. To further this objective, C3 has developed a Direct Connect program to provide resources and technical support to local community groups who want to engage in advocacy work because ultimately, Carlea says, "the more effective our advocates, the more awareness there is of the disease in the general public."
And C3 activists know that raising public awareness that colorectal cancer can be prevented is one of the key steps in their mission to eliminate suffering and death due to the disease. In listing the other key steps, Kate Murphy does not hesitate to convey the organization's wish list: age- and risk-appropriate screening; access to effective treatment for all of those diagnosed with the disease; increased and improved research for better prevention and treatment; and changed public policy that would allow for better funding of research, prevention, and access to treatment.
It's clear that the key to all of this work that Kate and Carlea describe—from the important Internet presence that C3 has become to their work on Capitol Hill and their grassroots advocacy in small towns and state capitols—is based on the idea that, given the right tools and resources, colorectal cancer survivors and their loved ones can empower themselves to take action and effect the change they want to see. And when that happens, as it has been happening already through the work that C3 has accomplished, their inspiring goal is well within reach.
To receive C3 action alerts and updates, visit www.fightcolorectalcancer.org/advocacy/oneminuteadvocate.