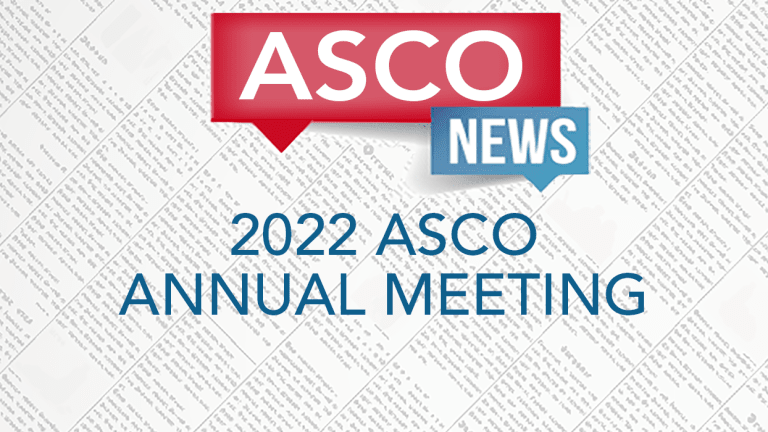 Botensilimab Plus Balstilimab Shows Promising Activity in Heavily Pretreated Metastatic Colorectal Cancer
New immunotherapy combination promising for advanced colon cancer.
Single agent immunotherapy with anti–PD-1 or PDL-1 agents are inactive in advanced colon cancer. Responses are also very rare with first generation CTLA–4-based immunotherapy combinations and immunotherapy in CRC thus far. Immunotherapy is largely limited to individuals with microsatellite "high" disease.
The majority of patients with CRC have microsatellite stable (MSS) disease and this does not respond to immunotherapy. New research however suggests that treatment with a novel immunotherapy combination of botensilimab plus balstilimab has significant anti-cancer activity. Results from an early phase clinical trial evaluating this approach were presented at the 2022 ESMO World Congress on Gastrointestinal Cancer in Barcelona, Spain.
About Botensilimab
Botensilimab is an Fc-enhanced CTLA-4 antibody. In addition to blocking the interaction of CTLA-4 with its ligands, the enhanced Fc portion grants it several unique properties, such as increased frequency of dendritic cell concentration, a boost in T-cell formation, T-cell memory formation, T-cell priming, and enhanced T-reg depletion. Basiliximab is an IgG4, anti–PD-1 antibody with a similar profile to other anti–PD-1 agents (Keytruda, Opdivo etc).
Researchers evaluated the combination of botensilimab plus balstilimab in 41 patients with Microsatellite stable advanced colon cancer who were heavily pretreated. More than 50% of patients had received 4 or more previous lines of chemotherapy treatment.
The objective response rate was reported to be 24% with 10 patients having a partial response and 20 having stable disease for an overall disease control rate of 73%. Eight of the 10 patients responses are still ongoing, and 3 have gone beyond 1 year. Only 1 responder was reported to have high PDL-1 expression, and all responders had a TMB of 10 or less. Data suggested a higher response rate in patients without liver metastasis. The overall response rate was actually 42% and the disease control was 96% in patients without liver metastasis.
Overall, 76% of patients had treatment related side effects, but the majority of these were mild. The most common severe side effect was diarrhea colitis which was manageable with steroids and infliximab.
In summary, this novel immunotherapy combination is quite promising. A randomized phase 2 study in MSS colorectal cancer patients will launch later this year.
Reference
Bullock A, Grossman J, Fakih M, et al. Botensilimab, a novel innate/adaptive immune activator, plus balstilimab (anti-PD-1) for metastatic heavily pretreated microsatellite stable colorectal cancer. Presented at: ESMO World Congress on Gastrointestinal Cancer; June 29-July 2, 2022. Barcelona, Spain. Abstract LBA O-9.