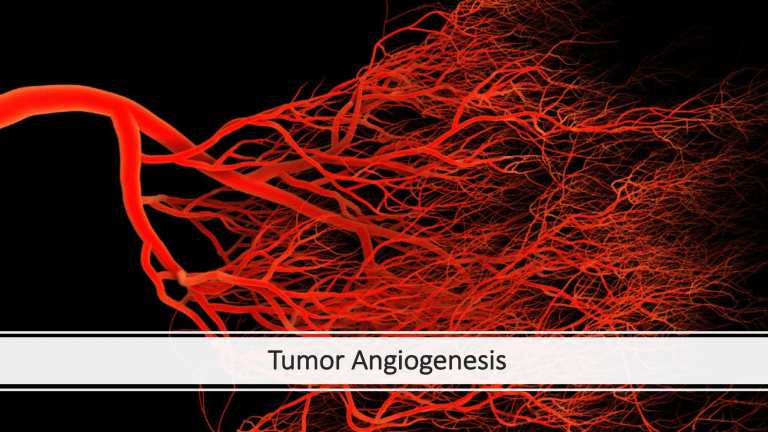 Avastin® Treatment of Colorectal Cancer
Avastin® treatment significantly improves survival advanced colon cancer - understand side effects how its best used.
by Dr. C.H. Weaver M.D. updated 3/2022
According to the results of a randomized phase 3 clinical trial presented at the 2019 American Society of Clinical Oncology (ASCO) Annual Meeting in Chicago, the FOLFOXIRI plus Avastin (bevacizumab) treatment regimen may result in longer progression-free survival than FOLFOX plus Avastin.
FOLFOX, FOLFIRI, and FOLFOXIRI are all standard treatment regimens for advanced colo-rectal cancer. The addition of Avastin to each of them further improves their effectiveness.
Previous research has shown that FOLFOXIRI-Avastin improves overall survival in patients with metastatic colorectal cancer compared with FOLFIRI-Avastin. However, the FOLFOXIRI-based treatment is not recommended for all patients because of its side effects.
In the current clinical trial in 177 patients under the age of 70 with metastatic colorectal cancer and 3 or more baseline circulating tumor cells were treated with either FOLFOX or FOLFOXIRI plus Avastin every 2 weeks until disease progression, unacceptable toxicity, or patient withdraw from the study and directly compared.
FOLFOXIRI-Avastin treated patients survived on average without cancer progression slightly longer; an average of 12.4 months compared with 9.3 months with FOLFOX. The overall survival was 22.3 months for FOLFOXIRI compared with 17.6 months for FOLFOX.
A previous clinical trial presented at the 2015 Gastrointestinal Cancers Symposium in San Francisco, reported that the outcomes of patients with metastatic colorectal cancer treated with FOLFOXIRI plus Avastin® doubled survival when compared to the FOLFIRI three drug regimen and Avastin.
In that study doctors from Italy treated patients with metastatic colon cancer under the age of 75 with either FOLFOXIRI, and Avastin FOLFIRI-Avastin and directly compared the outcomes.
The time to cancer progression was also modestly improved from 9.7 months with FOLFIRI to 12.3 months with FOLFOXIRI. However, the number of patients surviving 5 years was significantly increased; doubling from 24.9% for FOLFOXIRI-Avastin compared to only12.4% for FOLFIRI-Avastin.
"FOLFOXIRI-Avastin doubles the estimated 5-year overall survival rate as compared to FOLFIRI-Avastin," the lead investigator, Cremolini said during a press briefing that preceded the symposium. "FOLFOXIRI-Avastin represents a valuable option for the upfront treatment of metastatic colorectal cancer." She added that the more intense regimen was also associated with increased toxicity, which was manageable. However, the regimen would not be suitable for patients older than 75 or those who are 70 to 75 and not in good health.
This study clearly demonstrates that FOLFOXIRI-Avastin is a safe and effective option for patients with advanced colorectal cancer who can tolerate the regimen. Patients however should be aware that colon cancer can increasingly be treated with precision cancer medicines based on genomic biomarker testing of their cancer or blood. Many patients can avoid chemotherapy and experience improved survival if they have certain biomarkers. Learn more here.
What is Avastin?
Avastin belongs to a group of drugs called monoclonal antibodies and is referred to as an angiogenesis inhibitor. Avastin produces its anticancer effects by targeting and binding to vascular endothelial growth factor (VEGF) and preventing the interaction of VEGF with its receptors.
VEGF, a type of protein, is important in a process leading to cellular growth, replication and spread, and new blood vessel formation. Avastin binds to VEGF and inhibits its normal effects. It reduces the growth and spread of cancer cells by inhibiting the growth of new blood vessels, making it harder for the tumor to grow.
FOLFOXIRI + Avastin Improves Outcomes for Metastatic Colorectal Cancer
According to a recent report in The New England Journal of Medicine, initial treatment with FOLFOXIRI plus Avastin, rather than FOLFIRI plus Avastin, improved progression-free survival in adults with inoperable metastatic colorectal cancer.
A standard initial therapy for advanced colorectal cancer is FOLFIRI (fluorouracil plus leucovorin and irinotecan) plus bevacizumab (256 patients). The investigators hoped to improve the outcomes obtained with FOLFIRI by adding an additional chemotherapy agent, oxaliplatin to the regimen. This experimental regimen, FOLFOXIRI (fluorouracil plus leucovorin and irinotecan and oxaliplatin) plus bevacizumab was directly compared to FOLFIRI in the clinical study.
Overall 508 patients with unresectable metastatic colorectal cancer who had not received previous chemotherapy or biologic therapy for their metastatic disease were treated at 34 medical centers across Italy. Both groups received maintenance therapy with fluorouracil plus Avastin® until the cancer progressed or they withdrew from the study.
Study participants had been followed for an average of 32 months at the time of publication. Individuals treated with FOLFOXIRI were more likely to develop some side effects including neutropenia, diarrhea, stomatitis, and peripheral neuropathy. FOLFOXIRI treated patients survived longer and experienced a delay in cancer progression compared to those treated with FOLFIRI. Median overall survival was 5 months longer with FOLFOXIRI and survival without cancer progression was 12.1 months with FOLFOXIRI compared to 9.7 months with FOLFIRI.
Avastin® Fails to Provide Benefit in Early-stage Colon Cancer
According to the results of a Phase III clinical trial, the addition of the targeted therapy Avastin® to post-surgery chemotherapy does not reduce the risk of cancer recurrence among patients with early-stage colon cancer. These results were made available in a press release from Roche.
Multiple studies have shown that the addition of Avastin to standard chemotherapy improves outcomes in the treatment of patients with metastatic colorectal cancer. Given these results, researchers have also initiated studies to evaluate Avastin in the adjuvant (post-surgery) treatment of patients with earlier-stage colon cancer.
The current results are from a Phase III trial known as NSABP C-08. The study enrolled patients with Stage II or Stage III colon cancer. After surgical removal of the cancer, patients were assigned to receive adjuvant chemotherapy alone (mFOLFOX6) or adjuvant chemotherapy plus Avastin.
The results of the study indicate that the addition of Avastin to chemotherapy did not reduce the risk of cancer recurrence. The results of these studies do not affect the use of Avastin in advanced colon cancer.8
Avastin® Linked with Increased Risk of Blood Clots
According to a combined analysis of previously published studies, cancer patients who use Avastin may have an increased risk of venous thromboembolism (a blood clot in a vein). These results were published in the Journal of the American Medical Association.
The most common side effects related to Avastin included high blood pressure, protein in the urine, bleeding, and blood clots.
Avastin is an anticancer drug that slows or prevents the growth of new blood vessels by inhibiting a protein known as VEGF; this deprives the cancer of oxygen and nutrients. Through its effects on blood vessels, Avastin may also improve the delivery of chemotherapy to the cancer.
Avastin has been shown to improve treatment outcomes in selected patients with advanced colorectal, breast, and non–small cell lung cancer. Avastin is also being evaluated among patients with earlier-stage cancer, and among patients with other types of cancer.
Venous thromboembolism refers to a blood clot in a vein. When the clot affects a deep vein, a potential hazard is that the clot will break off and travel through the bloodstream to the lungs; this is known as a pulmonary embolus. Pulmonary emboli can damage the lung and other organs, sometimes resulting in death.
Previously, a combined analysis of five studies reported that Avastin increased the risk of arterial thromboembolism (a blood clot in an artery), but did not appear to increase the risk of venous thromboembolism. These studies, however, included a relatively small number of people.
To evaluate the risk of venous thromboembolism in a larger group of Avastin users and nonusers, researchers combined information from 15 clinical trials.These trials enrolled a total of 7,956 patients with advanced cancer.9
Compared with patients who did not use Avastin, patients who did use Avastin were 33% more likely to develop venous thromboembolism.
Overall, 11.9% of patients treated with Avastin developed venous thromboembolism. High-grade venous thromboembolism (grades 3 or 4) occurred in 6.3% of patients treated with Avastin.
These results suggest that Avastin increases the risk of venous thromboembolism. Patients taking Avastin may wish to discuss these findings with their physician.
The researchers note that future studies should explore the prevention and management of venous thrombosis among patients treated with Avastin.
References
Sastre J, Vieitez JM, Gomez-España MA, et al. Randomized phase III study comparing FOLFOX + bevacizumab versus folfoxiri + bevacizumab (BEV) as 1st line treatment in patients with metastatic colorectal cancer (mCRC) with ≥3 baseline circulating tumor cells (bCTCs). Presented at: 2019 American Society of Clinical Oncology (ASCO) Annual Meeting; May 31-June 4, 2019; Chicago, IL. Abstract 3507.
Loupakis F, Cremolini C, Masi G, et al. Initial therapy with FOLFOXIRI and bevacizumab for metastatic colorectal cancer. New Engl J Med. 2014; 371:1609-1618.
Cremolini C, Loupakis F, Antoniotti C, et al. [FOLFOXIRI plus bevacizumab versus FOLFIRI plus bevacizumab as first-line treatment of patients with metastatic colorectal cancer: updated overall survival and molecular subgroup analyses of the open-label, phase 3 TRIBE study](https://www.thelancet.com/journals/lanonc/article/PIIS1470-2045(15%2900122-9/fulltext#%20). Lancet. 2015;16(13):1306-1315.
Sastre J, Maestro ML, Gómez-España A. Circulating tumor cell count is a prognostic factor in metastatic colorectal cancer patients receiving first-line chemotherapy plus bevacizumab: a Spanish Cooperative Group for the Treatment of Digestive Tumors Study. Oncologist. 2012;17(7):947-955.
Gomez A, Vieitez JM, Gil S. Safety analysis of a phase III randomized trial comparing FOLFOX + bevacizumab vs FOLFOXIRI + bevacizumab as 1st line treatment in patients with metastatic colorectal cancer (mCRC) with ≥3 circulating tumor cells (CTCs) (VISNÚ-1 TTD TRIAL). J Clin Oncol. 2018;36(15_suppl):3536-3536.
Cremolini C, Loupakis F, Masi G, et al. FOLFOXIRI plus bevacizumab (bev) versus FOLFIRI plus bev as first-line treatment of metastatic colorectal cancer (mCRC): Updated survival results of the phase III TRIBE trial by the GONO group. J Clin Oncol. 33, 2015 (suppl 3; abstr 657).
Emmanouilides C, Sfakiotaki G, Androulakis N, et al. Front-line bevacizumab in combination with oxaliplatin, leucovorin and 5-fluorouracil (FOLFOX) in patients with metastatic colorectal cancer: a multicenter Phase II study. 2007;7:91. Available at : . Accessed August 2007.
Roche Media Release. Phase III C-08 study of Avastin in early-stage colon cancer does not meet primary endpoint. Available at: Accessed April 22, 2009.
Scappaticci FA, Skillings JR, Holden SN et al. Arterial thromboembolic events in patients with metastatic carcinoma treated with chemotherapy and bevacizumab. Journal of the National Cancer Institute. 2007;99:1232-1239.