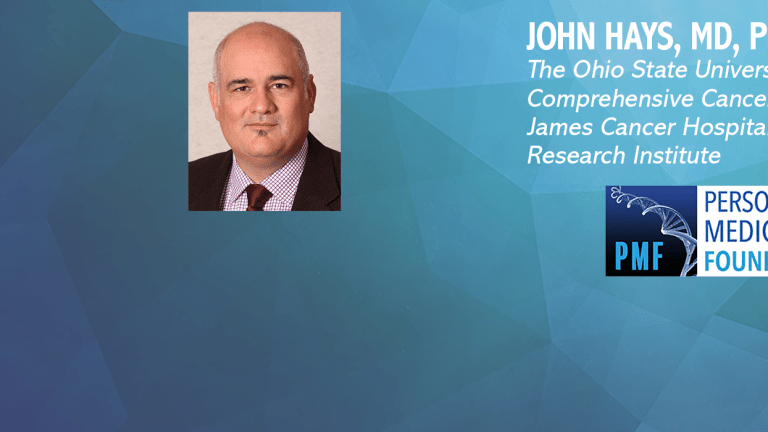 Ask The Expert About Ovarian and Colorectal Cancer
Submit your questions about the treatment of ovarian, colorectal and small intestine cancers to Dr John Hays M.D.
Ask the Expert About Ovarian and Colorectal Cancer Treatment
Cancer Connect has partnered with the James Cancer Inst of The Ohio State University to provide you with the opportunity to engage with expert Dr. John Hays M.D. Dr. Hays will answer your submitted questions about ovarian, colorectal and other abdominal cancers.
Thanks for submitting your questions; answers will be posted shortly.
About Dr. John Hays, MD, PhD
John Hays, MD, PhD, is a medical oncologist at The Ohio State University Comprehensive Cancer Center – James Cancer Hospital and Solove Research Institute, specializing in treating peritoneal cancers stemming from gastrointestinal and gynecological origins such as ovarian cancer, colorectal cancer and cancers of the appendix and small intestine. His research work also centers on these diseases and the development of new combinations of targeted therapies for peritoneal malignancies, including appendiceal carcinomas and peritoneal mesothelioma.
Dr. Hays' completed his medical degree and doctorate at the University of Texas Medical Branch School of Medicine. He completed his residency at the Wake Forest Baptist Medical Center in Winston-Salem, North Carolina, and his fellowship at the National Cancer Institute in Bethesda, Maryland.
Dr. Hays' laboratory interests include understanding the c-MET axis in the tumor microenvironment in ovarian cancers as well as the biology of mucinous neoplasms of ovarian/appendiceal and colonic origins. He received the American Society for Clinical Oncology Young Investigator Award in 2011-2012 to fund a project designed to rationally choose in an unbiased fashion appropriate combinations of targeted agents for the treatment of recurrent ovarian cancer. Dr. Hays' work is widely published.
The Ask The Expert Series is made possible by support from The Personalized Medicine Foundation, Incyte Oncology, Abbvie, and CancerConnect. The "Ask The Expert" series is not medical advice nor is it a substitute for your doctor. It should serve as a guide to facilitate access to additional information and enhancement of a shared decision making process with your treating physician.