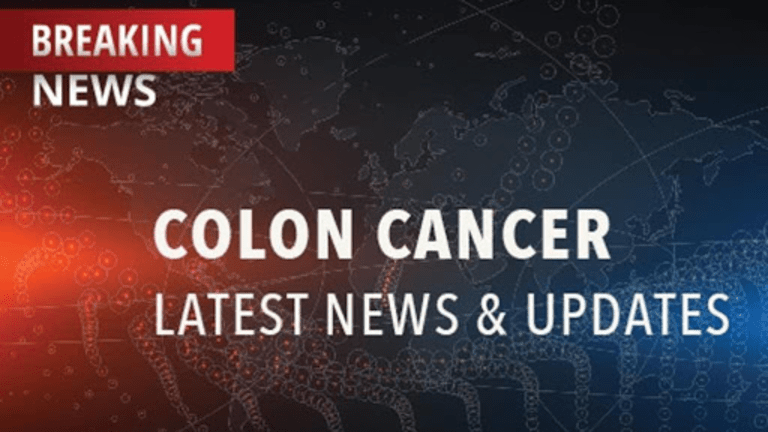 Antidepressants May Reduce Colorectal Cancer Risk
Antidepressants May Reduce Colorectal Cancer Risk
According to a study published in Lancet Oncology, the class of antidepressant medications known as selective serotonin reuptake inhibitors (SSRI) may reduce the risk of developing colorectal cancer.
An estimated 100 million prescriptions for antidepressant medications are written each year in the US. Though previous studies have explored the question of whether antidepressant use increases or decreases the risk of certain types of cancer (with mixed results), none of these studies focused specifically on colorectal cancer.
Colorectal cancer is the second leading cause of cancer-related deaths in the US. The disease develops in the large intestine, which includes the colon (the longest part of the large intestine) and the rectum (the last several inches).
Studies in animals suggest that SSRI use may decrease the risk of developing colorectal cancer. In contrast, there is some evidence from animal studies that another class of antidepressants, the tricyclic antidepressants, may increase colorectal cancer risk.
SSRI antidepressants include Prozac® (fluoxetine), Zoloft® (sertraline), Paxil® (paroxetine), Celexa® (citalopram), and Lexapro® (escitalopram).
Tricyclic antidepressants include Tofranil® (imipramine), Elavil® (amitriptyline), Norpramin® (desipramine), and Aventyl®, or Pamelor® (nortriptyline).
To evaluate the relationship between antidepressant use and colorectal cancer risk, researchers in Canada conducted a study among residents of Saskatchewan. The researchers compared antidepressant use among individuals with colorectal cancer to antidepressant use among age- and sex-matched individuals without colorectal cancer. The median age of study subjects was 69 years.
Results showed a possible link between SSRI use and reduced colorectal cancer risk:
After accounting for other factors that may influence the development of colorectal cancer (age, sex, and use of nonsteroidal anti-inflammatory drugs), use of a high daily SSRI dose during the previous five years was linked with a decreased risk of colorectal cancer. Compared to individuals with no SSRI use, risk of colorectal cancer was 30% lower in individuals with a high daily SSRI dose.
There was no clear link between use of tricyclic antidepressants and risk of colorectal cancer.
The researchers conclude that SSRI use may inhibit the growth of colorectal tumors. They note that further investigation of this question is needed.
Reference: Xu W, Tamim H, Shapiro S et al. Use of Antidepressants and Risk of Colorectal Cancer: A Nested Case-Control Study. Lancet Oncology. Early Online Publication March 8, 2006.
Copyright © 2018 CancerConnect. All Rights Reserved.