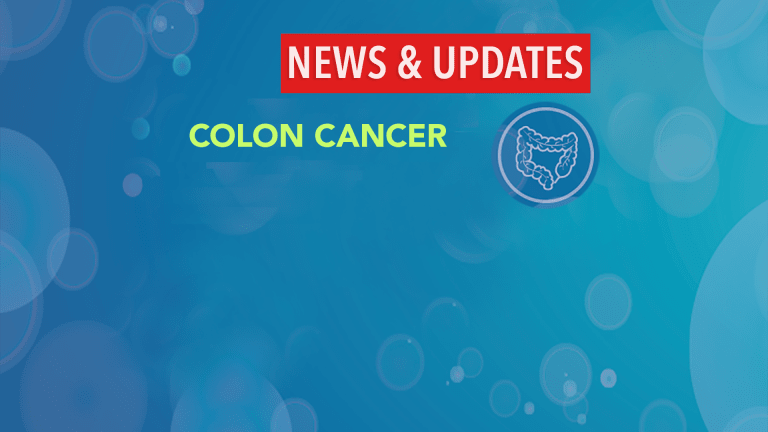 Annual CT Scan May Improve Survival in Patients with Colorectal Cancer
Annual CT Scan May Improve Survival in Patients with Colorectal Cancer
A recent study published in the American Journal of Clinical Oncology reports that routine monitoring of the abdomen and pelvis with computed tomography (CT) may be valuable in detecting early recurrences in patients after they have received treatment for colorectal cancer.
Colorectal cancer is the second leading cause of cancer related deaths in the United States. Colorectal cancer is a malignancy that involves both the large intestines (colon) and a distal portion of the colon known as the rectum. Current treatment options for colorectal cancer include surgery, radiation and chemotherapy and/or biologic therapy. A CT is a type of scan that uses special x-ray equipment to provide cross-section pictures of the organs and tissues of the body. It is often used in the diagnosis of colorectal cancer or for detecting recurrent cancer once a patient has completed treatment. Following treatment for colorectal cancer in patients who are able to have their cancer completely removed with surgery, current guidelines recommend that CT scans be performed annually for 2 years. Annual CT scans are performed in an attempt to detect a recurrence that is small enough to be removed surgically, potentially increasing overall survival.
In this recent study, researchers from the Roswell Park Cancer Institute in New York reviewed the charts of patients diagnosed and treated for colorectal cancer at their institution. Patients included in the study were diagnosed with either stage II or II colorectal cancer between 1990 and 1995, had their cancer completely removed surgically, and had no symptoms of a cancer recurrence. During the first year following treatment, CT scans were performed on 121 patients, and during the second year following treatment, CT scans were performed in 63 of the 121 patients. Of the 121 patients who received a CT scan the first year following diagnosis, 7 were found to have a recurrence of their cancer (5.8%). Of the 63 patients evaluated during their second year, 4 (6.4%) were found to have recurrent disease. Overall, within 2 years of follow-up, 11 patients (9%) who had no signs of a cancer recurrence were found to have recurrent disease. Over half of these patients (54%) were able to have their cancer surgically removed. The average survival period was 50 months.
Researchers concluded that annual monitoring with CT might be useful in finding early recurrences in patients treated for stage II or III colorectal cancer. Larger studies are planned to further evaluate these findings, and assess the potential long-term implications on survival. Patients diagnosed with stages II or III colorectal cancer that have had their cancer completely removed may wish to speak with their physician regarding follow-up monitoring.
Reference: Mortazavi A, Shaukat A, Othman E, et al. Postopertive Computed Tomography Scan Surveillance for Patients with Stage II and III Colorectal Cancer: Worthy of Further Study? American Journal of Clinical Oncology . 2005; 28: 30-35.