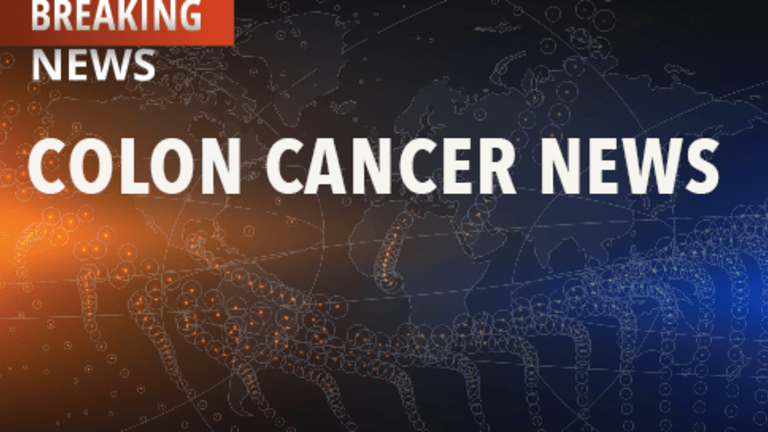 Addition of Regional Chemotherapy Does Not Improve Outcomes in Colon Cancer
Addition of Regional Chemotherapy Does Not Improve Outcomes in Colon Cancer
According to a recent article published in The Lancet Oncology, the addition of regional chemotherapy to systemic chemotherapy does not improve outcomes in patients with stages II-III colon cancer.
Colon cancer is the second leading cause of cancer-related deaths in the United States. The colon comprises the majority of the large intestine. Stages II-III colon cancer refer to cancer that has spread nearby from the colon, but not to distant sites in the body.
Following the surgical removal of the cancer, patients are often treated with chemotherapy-a treatment called adjuvant therapy. The purpose of adjuvant therapy is to kill any remaining cancer cells in the body. Adjuvant chemotherapy is typically systemic therapy, which means that it is carried through the blood to the entire body after being administered into a vein or orally in the form of a pill. Researchers have speculated that administration of adjuvant chemotherapy into the region of the body where the cancer originated (referred to as regional therapy) may help kill more cancer cells and ultimately reduce the risk of a cancer recurrence more effectively than systemic chemotherapy alone.
Researchers from Europe recently conducted a clinical trial to evaluate the addition of regional chemotherapy to systemic chemotherapy as adjuvant treatment for stage II-III colon cancer. This trial included 753 patients who underwent surgery to remove their cancer and were then treated with either regional and systemic chemotherapy, or systemic chemotherapy only. Chemotherapy consisted of 5-flurouracil-based regimens. At five years overall survival and cancer-free survival were nearly identical between the two groups of patients-overall survival was 72.3 percent for those treated with regional plus systemic chemotherapy, and 72 percent for those treated with systemic therapy only. Severe side effects were reportedly minimal throughout.
The researchers concluded that the addition of regional chemotherapy to systemic chemotherapy for the adjuvant treatment of stages II-III colon cancer does not provide addition benefit compared to systemic chemotherapy only.
Reference: Nordlinger B, Rougier P, Arnoud J-P, et al. Adjuvant regional chemotherapy and systemic chemotherapy versus systemic chemotherapy alone in patients with stage II–III colorectal cancer: a multicentre randomised controlled phase III trial. The Lancet Oncology. 2005; 6:459-468.
Copyright © 2018 CancerConnect. All Rights Reserved.