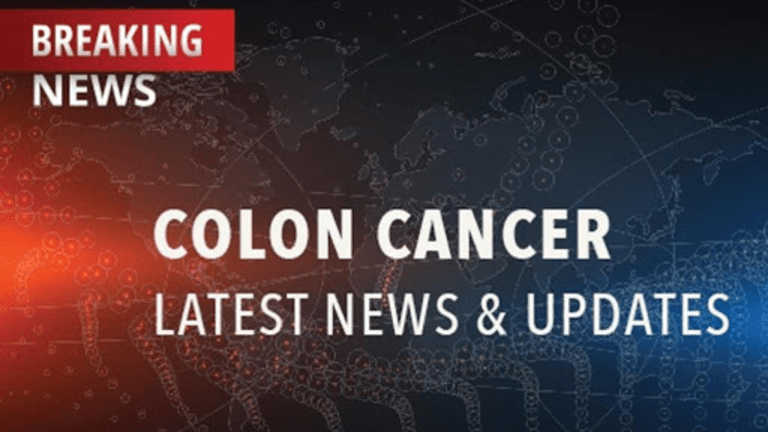 According to a press release by ImClone Systems, the addition of the targeted agent Erbitux® (cetuximab) to the chemotherapy regimen referred to as FOLFIRI improves progression-free survival compared to FOLFIRI alone in the treatment of metastatic colorectal cancer.
Colorectal cancer remains the second leading cause of cancer-related deaths in the United States. If detected and treated early, cure rates for colorectal cancer are high; however, as cancer becomes more advanced and spreads from its site of origin, cure rates tend to fall dramatically.
Metastatic colorectal cancer refers to cancer that has spread from the colon to distant sites in the body. FOLFIRI is a commonly used chemotherapy regimen for the treatment of metastatic colorectal cancer; it consists of the agents 5-fluorouracil, Camptosar® (irinotecan), and leucovorin. Unfortunately, long-term survival for patients with metastatic colorectal cancer who are treated with chemotherapy alone remains suboptimal.
Erbitux is a type of targeted therapy called a monoclonal antibody. It works by binding to a protein receptor located on many cancer cells called the epidermal growth factor receptor (EGFR). EGFR is involved in cellular growth and replication, and by targeting EGFR, the spread of cancer can be reduced or delayed.
Researchers recently conducted a Phase III clinical trial, referred to as the CRYSTAL study, to compare Erbitux/FOLFIRI to FOLFIRI alone as treatment for metastatic colorectal cancer. This trial included more than 1,000 patients from around the world who had not received prior treatment for their metastatic disease.
Progression-free survival was significantly improved among patients treated with Erbitux/FOLFIRI compared to those treated with FOLFIRI alone.
Further results of this trial have been submitted for presentation at the 2007 annual meeting of the American Society of Clinical Oncology.
The researchers concluded that "This study demonstrates the potential benefit of adding Erbitux to first-line treatment of metastatic colorectal cancer." Follow-up results will help determine the true effectiveness of this treatment strategy.
Reference: ImClone Systems, Inc. Erbitux® Phase III Study Meets Primary Endpoint in First-Line Treatment of Metastatic Colorectal Cancer. Available at: =. Accessed January 2007.
Related News:Addition of Erbitux® to XELOX Reduces Cancer Progression as First-line Therapy in Metastatic Colorectal Cancer (6/14/2006)
Copyright Colon Cancer Information Center on CancerConsultants.com
Copyright Rectal Cancer Information Center on CancerConsultants.com
Copyright © 2018 CancerConnect. All Rights Reserved.