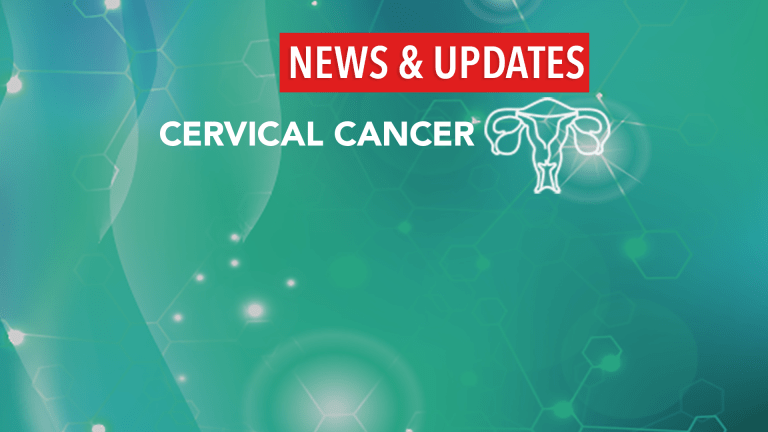 Robotically-assisted Hysterectomy Appears Effective for Cervical Cancer
Robotically-assisted Hysterectomy Appears Effective for Cervical Cancer
Robotically-assisted hysterectomy (RAH) in patients with early-stage cervical cancer is at least as effective as traditional open radical hysterectomy (ORH) and produces fewer complications, according to the results of a study published in the October 2008 issue of the American Journal of Obstetrics and Gynecology.[1]
Cervical cancer affects the cervix, the part of the body that connects the uterus (or womb) to the vagina (or birth canal). Treatment of cervical cancer depends on the stage (or extent) of disease at diagnosis and may include surgery, radiation, chemotherapy or other innovative strategies. Women who receive treatment for early-stage cervical cancer generally have an excellent prognosis, with a cure rate of greater than 90%.
One common treatment strategy for cervical cancer is a radical hysterectomy, which involves the surgical removal of the cancer, uterus, cervix, and part of the vagina through a low abdominal incision. A radical hysterectomy allows for the removal of the cancer and also reduces the risk of recurrence.
Each year, more than 600,000 hysterectomies are performed for treatment of cancer, uncontrollable bleeding, fibroids, polyps, or chronic pain, making it the second most common surgery among women of reproductive age in the United States. One in three women has had a hysterectomy by age 60. Women undergoing a radical hysterectomy may experience lower abdominal pain at the site of incision, bleeding, or infection after the operation. In addition, some women may experience difficulty with urination or problems with bladder control.

Robotically-assisted radical hysterectomy (RAH) is a new technique during which a surgeon sits at a remote console viewing a magnified 3D image of the surgical site. From here, the surgeon can manipulate four tiny robotic arms inside the patient. These arms mimic the intricate movements of a surgeon's hands and wrists in real time, which allows for complex and precise techniques. Furthermore, through special hardware and software components, the system even filters out natural hand tremors, which adds to its accuracy. Finally, the robotic arms make dime-sized incisions, whereas a major incision is required with traditional hysterectomy.
In a recent study, researchers at the University of North Carolina compared the outcomes of 51 patients who underwent RAH with those of 49 patients who underwent traditional open radical hysterectomy (ORH). They found that patients who underwent RAH experienced less blood loss and shorter hospital stays than patients who underwent ORH. All RAH patients were discharged the day following surgery compared with an average hospitalization of approximately three days for the ORH group. Furthermore, the incidence of postoperative complications was almost 8% for the RAH group compared with approximately 16% for the ORH group.
Based on these results, the researchers concluded that RAH is equally effective as ORH and causes fewer complications. Research is ongoing to evaluate this new, innovative technique.
Reference:
[1] Boggess JF, Gehrig PA, Cantrell L, et al. A case-control study of robot-assisted type III radical hysterectomy with pelvic lymph node dissection compared with open radical hysterectomy. American Journal of Obstetrics and Gynecology. 2008; 199: 357.e1-357.e7.