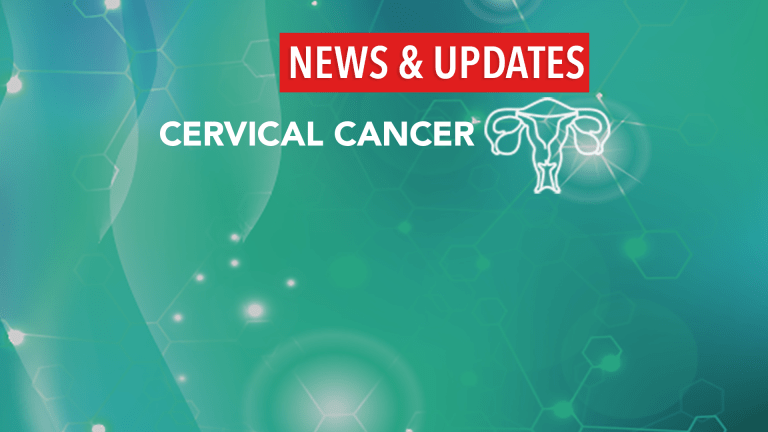 PET Scans May Prove Useful for Predicting Cervical Cancer Outcome
PET Scans May Prove Useful for Predicting Cervical Cancer Outcome
According to the results of a study published in the Journal of the American Medical Association, post-treatment imaging with positron emission tomography (PET) may provide important information about response to cervical cancer treatment and likelihood of survival.
In 2007 more than 11,000 women are expected to be diagnosed with cervical cancer in the United States. Worldwide, an estimated 231,000 women die of cervical cancer each year, with 80% of those deaths occurring among women in developing countries.
Virtually all cases of cervical cancer can be linked to infection with a high-risk type of human papillomavirus (HPV). Although vaccines against specific types of HPV are expected to greatly reduce the occurrence of cervical cancer in the future, the current vaccines do not treat existing HPV infections, nor do they protect against all types of HPV. Screening for cervical cancer will therefore remain important, along with effective cervical cancer treatment.
Positron emission tomography is an imaging technique that is sometimes used to help stage cancer. Prior to a PET scan, a substance containing a type of sugar attached to a radioactive isotope (a molecule that spontaneously emits radiation) is injected into the patient's vein. The cancer cells "take up" the sugar and attached isotope. The low energy radiation emitted by these cells helps physicians locate cancer.
PET imaging may also play a role in evaluating response to treatment. To explore whether post-treatment PET provides information about risk of cervical cancer recurrence and likelihood of survival, researchers conducted a study among 92 women with Stage IB1 to Stage IVA cervical cancer. The women were treated with external radiation therapy, brachytherapy, and chemotherapy.
All study participants had a PET scan an average of three months after completing treatment. Seventy percent of patients had no evidence of cancer based on the PET scan (complete metabolic response), 16% of patients still had evidence of cancer in the irradiated area (partial metabolic response), and 13% of patients had evidence of new areas of cancer outside of the irradiated area (progressive disease).
Three-year progression-free survival was 78% among women with a complete metabolic response, 33% among women with a partial metabolic response, and 0% among women with progressive disease.
This study suggests that post-treatment PET provides information about response to treatment and expected survival among women treated for locally advanced cervical cancer, and may help guide follow-up care. The researchers caution, however, that this study was based on only a single group of cervical cancer patients; additional studies will be necessary to confirm these findings.
Reference: Schwarz JK, Siegel BA, Dehdashti F, Grigsby PW. Association of posttherapy positron emission tomography with tumor response and survival in cervical carcinoma. JAMA. 2007;298:2289-2295.