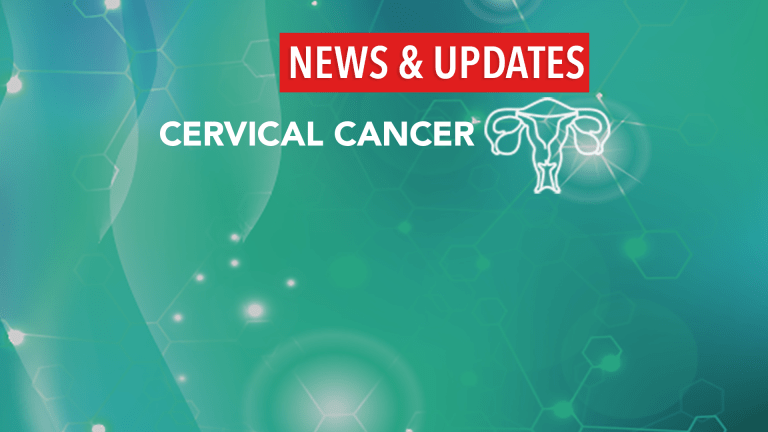 HPV Testing Can Predict Risk of Cervical Cancer for Up to 18 Years
HPV Testing Can Predict Risk of Cervical Cancer for Up to 18 Years
A test for the human papillomavirus (HPV) provides information about a woman's long-term risk of cervical precancers, according to the results of a study published early online in the Journal of Clinical Oncology.
Each year in the United States, there are more than 12,000 new cases of cervical cancer and more than 4,000 deaths from the disease. Most cases of cervical cancer are caused by persistent infection with a high-risk type of HPV. The types of HPV that are linked with cervical cancer are transmitted sexually, and are extremely common. Most HPV infections clear on their own, but some persist and increase cancer risk.
The American College of Obstetricians and Gynecologists recommends that women begin cervical cancer screening at the age of 21. Screening for cervical cancer generally includes a Pap test—but about a decade ago, HPV testing was added to some cervical cancer screening regimens, especially for women over age 30. Researchers continue to evaluate the benefits of HPV testing at certain intervals.
The current study included 19,512 women attending a health maintenance program in Portland, Oregon. The women underwent baseline Pap screening as well as HPV testing and then followed up with routine Pap testing for up to 18 years. Women who tested positive for HPV were also separately tested for HPV16 and HPV18, the two high-risk types of HPV that account for approximately 55 percent and 15 percent of all cervical cancers, respectively.
Precancerous changes to the cervix are called cervical intraepithelial neoplasia (CIN). The severity of CIN is graded on a scale of 1 to 3, with 3 being the most severe. CIN2 and CIN3 are considered "high-grade" CIN and may progress to cancer if not treated. In this study, researchers calculated incidence rates of CIN2 and CIN3.

Among the participants older than age 30, 8.7 percent tested positive for HPV and 4.3 had an abnormal Pap test at baseline. Over 18 years of follow-up, there were more cases of CIN3 and cervical cancer after a positive HPV test than an abnormal Pap test (112 versus 65). Women who tested positive for HPV were more likely to have CIN 10 to 18 years after testing than women who tested negative for HPV, regardless of the result of their initial Pap test—which led the researchers to concluded that positive HPV tests were better at predicting long-term cervical cancer risk than abnormal Pap tests. What's more—the incidence of CIN3 and cervical cancer was lower after a negative HPV test than after a normal Pap test.
Overall, the researchers concluded that both a positive HPV test and an abnormal Pap test predicted which women would develop precancers within two years of testing, but the positive HPV test continued to predict which women were at risk for 18 years of follow-up—suggesting that the HPV test provides long-term benefit.
These findings support the current screening guidelines for women 30 to 65 years old, which state that women should undergo HPV testing with Pap testing every five years or Pap alone every three years; women who test positive for high-risk HPV should follow up annually even if they have normal Pap results. Women who test positive for HPV16 and/or HPV18 are referred for colposcopy.
The study also suggests that it may be possible to use HPV testing as an initial test, with Pap testing reserved for women who have a positive HPV result.
Reference:
Castle PE, Glass AG, Rush BB, et al. Clinical human papillomavirus detection forecasts cervical cancer risk in women over 18 years of follow-up. Journal of Clinical Oncology. Published early online July 30, 2012. doi: 10.1200/JCO.2011.38.8389.