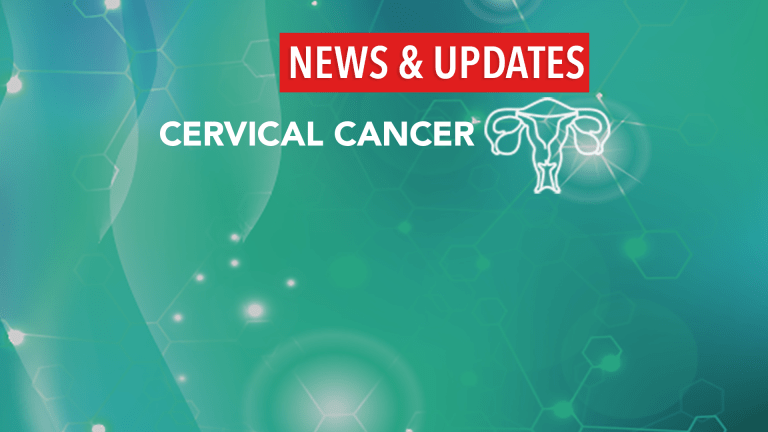 HPV Also Linked with Adenocarcinoma of the Cervix
HPV Also Linked with Adenocarcinoma of the Cervix
According to a study published in the Journal of the National Cancer Institute, infection with high-risk types of human papillomavirus (HPV) increases the risk of adenocarcinoma of the cervix (a relatively uncommon type of cervical cancer) in addition to increasing the risk of the more common squamous cell cancers of the cervix.
Human papillomavirus (HPV) is a sexually transmitted infection that is the primary cause of cervical cancer. Different types of HPV are classified as "low-risk" or "high-risk" based on how likely they are to cause cervical cancer. While several types of HPV have been linked with cervical cancer, HPV types 16 and 18 appear to pose the greatest risk.
Though there is evidence linking HPV with both squamous cell cancer of the cervix (the most common type of cervical cancer) and adenocarcinoma of the cervix (a less common type of cervical cancer that has increased in frequency in recent years), studies of HPV and adenocarcinoma have tended to be small.
To evaluate the link between HPV and adenocarcinoma of the cervix in a larger number of women, researchers in Spain conducted a combined analysis of several studies conducted throughout the world. The studies included a total of 167 women with cervical adenocarcinoma and 1881 women without cervical cancer. All women were tested for infection with 33 different types of HPV.
HPV infection was strongly linked with cervical adenocarcinoma:
Women infected with HPV were more than 80% more likely to have cervical adenocarcinoma than women who were not infected with HPV.
HPV type 16 or 18 was detected in 82% of women with cervical adenocarcinoma.
Among HPV-infected women, other factors that increased the risk of cervical adenocarcinoma included less education, history of another sexually transmitted infection, early age at first sexual intercourse, and long-term use of a hormonal contraceptive.
The researchers conclude that "HPV appears to be the key risk factor for cervical adenocarcinoma." HPV vaccines that are in development are likely to greatly reduce the occurrence of both cervical adenocarcinoma as well as cervical squamous cell cancer.
Reference: Castellsagué X, Diaz M, de Sanjosé S et al. Worlwide Human Papillomavirus Etiology of Cervical Adenocarcinoma and Its Cofactors: Implications for Screening and Prevention. Journal of the National Cancer Institute. 2006;98:303-15.