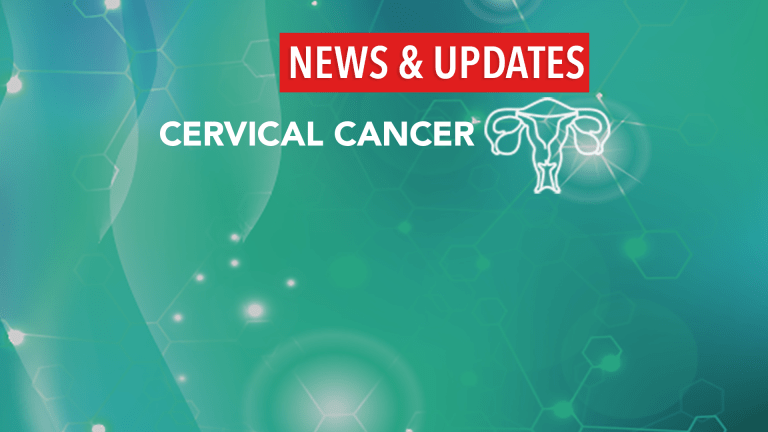 CIN Associated with Risk of Invasive Cervical Cancer
CIN Associated with Risk of Invasive Cervical Cancer
Women who have undergone treatment for cervical intraepithelial neoplasia (CIN) have a long-term increased risk of developing invasive carcinoma or a recurrence of CIN and, as such, need long-term surveillance, according to the results of a study published in the Journal of the National Cancer Institute.[1]
Precancerous changes to the cervix are called cervical intraepithelial neoplasia (CIN). The severity of CIN is graded on a scale of 1 to 3, with 3 being the most severe. CIN2 and CIN3 are considered "high-grade" CIN and may progress to cancer if left untreated.
Depending on the extent and severity of the CIN, women may be treated with techniques such as loop electrosurgical excision procedure (LEEP), conization, laser ablation, or cryotherapy.
Although treatment for high-grade CIN reduces the likelihood of cervical cancer, risk of cervical cancer among women with a history of CIN may remain higher than the risk in the general population. To study this, researchers from the British Columbia Cohort Study identified 37,142 women treated for CIN 1, 2, or 3 between 1986 and 2000. The women were under surveillance from the time of their treatment through 2004. They were compared with a cohort of 71,213 women with no history of CIN who were also under active surveillance.

The results indicated that women in the CIN group had a significantly higher rate of CIN (recurrence) and invasive cervical cancer than those in the control group, with 37 cervical cancers per 100,000 woman-years versus six cancers per 100,000 woman-years in the non-CIN group. The risk was highest among women who were originally treated for CIN3. The risk also appeared to be age-related, with the highest risk found in women over the age of 40. The highest rates of CIN recurrence occurred within the first six years after treatment, with a majority of them identified in the first two years. Treatment with cryotherapy was associated with the highest rate of recurrence.
The researchers concluded that women with a previous diagnosis of CIN have an increased risk of high-grade CIN recurrence and cervical carcinoma and this increased risk can persist for 20 years or more. They recommend increased surveillance among this group of women.
Reference:
[1] Melnikow J, McGahan C, Sawaya GF, et al. Cervical intraepithelial neoplasia outcomes after treatment: Long-term follow-up from the British Columbia Cohort Study. Journal of the National Cancer Institute. 2009; 101: 721-728.