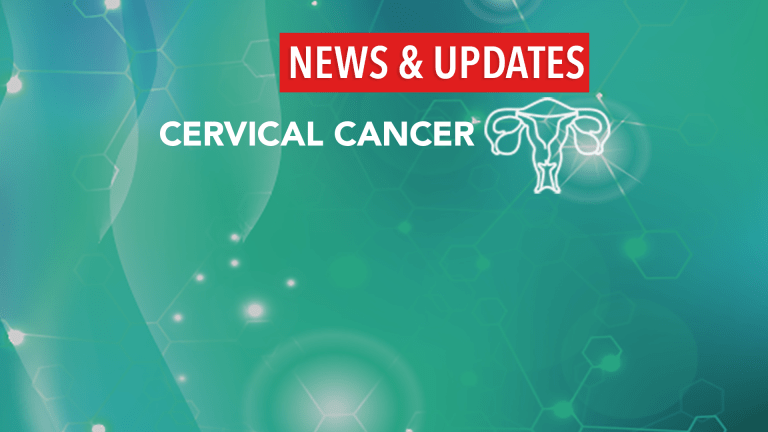 Cervical Cancer Survivors Face Risk of Second Cancers
Cervical Cancer Survivors Face Risk of Second Cancers
According to the results of a study presented at the 2007 annual meeting of the American Association for Cancer Research (AACR), the risk of a second cancer among women with a history of cervical cancer is higher than the cancer risk in the general population.
Nearly 10,000 women each year are diagnosed with cervical cancer in the United States,[1] and the number of women who undergo treatment for precancerous changes to the cervix is many times larger than that. Worldwide, an estimated 231,000 women die of cervical cancer each year, with 80% of those deaths occurring among women in developing countries.[2]
After the diagnosis and treatment of cervical cancer, women may be at increased risk of developing a second cancer. This increased risk may be the result of treatment for cervical cancer (particularly radiation therapy), or the result of risk factors for cervical cancer that also contribute to other cancers (such as infection with human papillomavirus or smoking).
To explore the long-term cancer risks of cervical cancer survivors, researchers evaluated information from cancer registries in Denmark, Finland, Norway, Sweden, and the United States.[3] The study included more than 100,000 women with cervical cancer, some of whom had been followed for more than 40 years after their diagnosis. The cancer risk in these women was compared to the cancer risk in the general population.
Cancer risk in the cervical cancer survivors was 30% higher than the cancer risk in the general population.
When considering specific types of cancer, cervical cancer survivors were at increased risk of both HPV-related cancers (such as cancer of the oropharynx, female genital sites, and rectum/anus) as well as smoking-related cancers (such as lung, pancreas, and bladder).
Women who had received radiation therapy for cervical cancer had an increased risk of cancer in organs close to the cervix (colon, rectum, bladder, ovary, and female genital sites). This risk persisted for more than 40 years after the initial radiation therapy.
The risk of a second cancer appeared to be higher for women who were younger at the time of their cervical cancer diagnosis.
The researchers conclude that risks of radiation-related, HPV-related, and smoking-related cancers are significantly increased among cervical cancer survivors.
References:
[1] Cancer Facts and Figures 2006. American Cancer Society Web site. Available here. Accessed June 19, 2006.
[2] Sankaranarayanan R, Budukh AM, Rajkumar R. Effective screening programmes for cervical cancer in low- and middle-income developing countries. Bulletin of the World Health Organization. 2001;79:954-962.
[3] Chaturvedi AK, Engles EA, Gilbert ES et al. Second cancers among 104,760 survivors of cervical cancer: evaluation of long-term risk. Gooden KM, Howard DL, Carpenter WR, Carson AP, Jallah YB, Godley PA. Presented at the 2007 meeting of the American Association for Cancer Research, Los Angeles, CA, April 14-18, 2007. Abstract 3396.