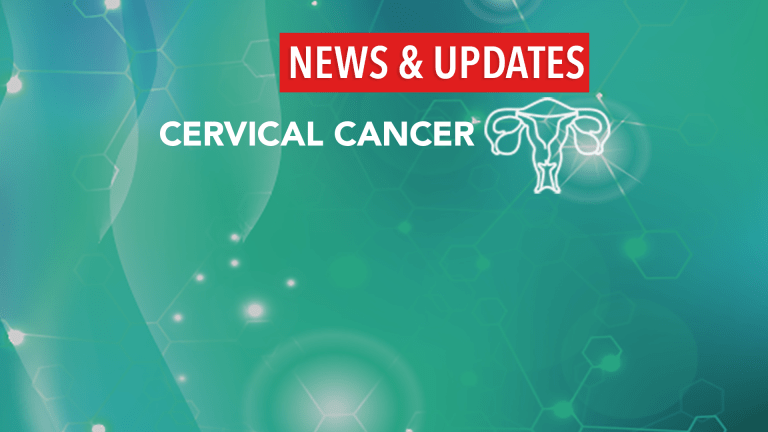 AS04 in Addition to Cervical Vaccine Boosts Immune System
AS04 in Addition to Cervical Vaccine Boosts Immune System
According to an article published in the journal Vaccine and a press release from GlaxoSmithKline, the addition of AS04 to Cervarix™ boosts the strength and duration of immune responses compared to Cervarix alone. Although extended long-term follow-up is necessary, these results may indicate a greater response against the human papillomaviruses (HPV) and ultimately a further reduction in cervical cancer.
Human papillomaviruses consist of more than 100 different viruses. Some types of HPV cause warts on the hands or feet; others cause genital warts; and some have been linked with cancer, most notably cervical cancer. The types of HPV most commonly linked with cervical cancer are HPV 16 and HPV 18, but several other high-risk types contribute to cancer as well.
The types of HPV that cause cervical cancer or genital warts are transmitted sexually. HPV infection is extremely common and generally occurs soon after an individual becomes sexually active. Although most infections resolve on their own, some persist and can lead to precancerous or cancerous changes to the cervix, vulva, vagina, penis, and anus.
HPV types 16 and 18 account for roughly 70% of all cases of cervical cancer. Cervarix (a bivalent L1 virus-like particle vaccine) is intended to prevent infection with these high-risk types of HPV; it may also offer some protection against two other high-risk types of HPV-types 45 and 31.
Researchers recently conducted studies to evaluate the addition of AS04 to Cervarix and its effect on the immune system's response against the intended types of HPV.
AS04 is an aluminum salt plus monophosphoryal lipid A that enhances stimulation of the immune system. This study included a comparison of Cervarix plus AS04 to Cervarix plus an aluminum salt. Individuals received three doses of the injection at zero, one, and six months, followed either by AS04 or an aluminum salt.
At 3.5 years following vaccination, individuals who received AS04 had 1.5 –2.1 times higher the protection against HPV 16 and 18, according to measurements of antibodies (components of the immune system), compared to those who did not receive AS04.
One month following the completion of the three-dose injections, immune cells that are important protectors against HPV 16 and 18 were 2–3.6 times higher among individuals who received AS04.
The researchers concluded that the adjuvant AS04 in addition to Cervarix appears to improve the strength and duration of immune responses against HPV 16 and 18. Longer follow-up may reveal differences in rates of cervical cancer among the two groups of patients; however, further study is necessary to determine the true impact of AS04.
Reference: GlaxoSmithKline. Latest Data Show GlaxoSmithKline's Proprietary Adjuvant System for Cervarix™ Induces a Stronger and More Sustained Immune Response than a Conventional Adjuvant Formulation. Available here.. Accessed July 2006