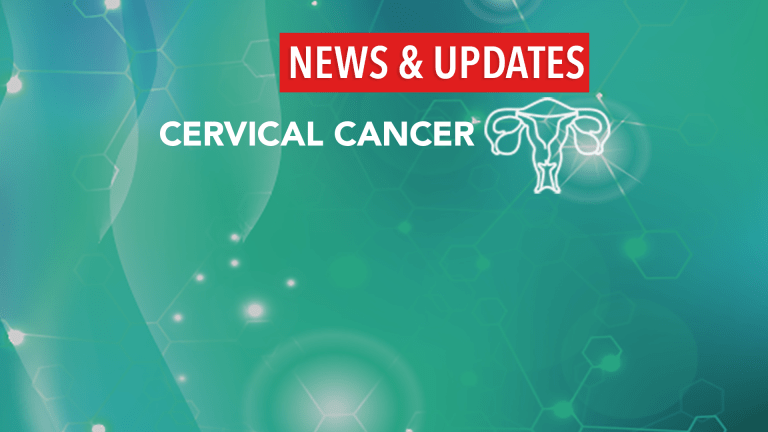 Alternative Cervical Cancer Screening Programs Reach Women in Need
Alternative Cervical Cancer Screening Programs Reach Women in Need.
Cervical cancer screening and treatment programs that involve fewer visits or that use readily available technology appear to successfully reduce the risk of cervical cancer in high-risk women treated in low-resource settings, according to two studies published in the Journal of the American Medical Association.
Screening for early detection of cervical cancer often involves a Pap test, in which a sample of cells from the cervix is taken with a small wooden spatula or brush and examined under the microscope. Patients who have abnormal Pap test results may receive additional follow-up tests, such as colposcopy or biopsy.
While this approach has been shown to reduce the risk of cervical cancer, it requires access to high-quality labs and multiple health care visits; because these factors can make screening inaccessible to certain populations, alternative approaches may be needed for low-income women or for healthcare systems with limited resources. Two studies-one based in South Africa and the other in the U.S.-evaluated alternative screening and treatment approaches that would reach women who might not otherwise seek medical attention until they developed symptoms of advanced cancer.
The study based in South Africa assessed a screening and treatment program that did not use Pap tests. The healthcare system lacked access to high-quality laboratories to review the tests and also lacked resources for follow-up tests.
As an alternative to the Pap test, researchers evaluated the feasibility and effectiveness of an either visual examination of the cervix or HPV testing; this approach also treats women without additional follow-up tests.
The study enrolled over 6000 women. Participants were between the ages of 35 and 65 and had never been screened for cervical cancer.
After an initial screening visit (which involved visual examination of their cervix, HPV testing, and other tests), women were asked to return to the clinic in 2-6 days. At the time of their second visit, women were randomly assigned to one of three groups:
Cryosurgery if the visual examination was positive for cervical cancer (VIA group
Cryosurgery if the HPV test was positive (HPV group)
Delayed evaluation (the woman was asked to return in six months for further evaluation)
Researchers were primarily interested in the development of high-grade intraepithelial neoplasia or cancer (CIN2+) during the following 6 and 12 months.
The results indicate that early treatment with cryosurgery, based on findings from either visual examination or HPV testing, reduced the risk of cervical cancer compared to delayed evaluation: By six months after study enrollment, cervical cancer was diagnosed in less than 1% of patients in the HPV group, 2.2% of patients in the VIA group, and 3.6% of patients in the delayed evaluation group. By 12 months, cervical cancer had developed in 1.4% of patients in the HPV group, 2.9% of patients in the VIA group, and 5.4% of patients in the delayed evaluation group. The better performance of the HPV-based approach compared to the visual examination-approach may be due to the more complete detection of cervical cancer using the HPV test.
These results suggest that alternative approaches to the Pap test are feasible and effective in reducing the risk of cervical cancer among high-risk, unscreened women. The researchers conclude that the "screen-and-treat" approaches that were examined in this study "may be able to reduce the risk of a common and easily preventable cancer in women."
In a second study, researchers conducted a randomized trial among 3521 predominantly Latina woman treated at several community health centers in southern California. The study evaluated the feasibility of screening and treating women for cervical cancer in a single visit. The single-visit approach involved waiting at the clinic for same-day Pap test results; women with high-grade squamous intraepithelial lesions (HGSIL), atypical glandular cells of undetermined significance (AGUS), or possible cancer were treated immediately with large loop electrosurgical excision.
The single-visit approach increased the probability of treatment among woman with HGSIL or AGUS. The rates of treatment completion within six months of screening was 88% for the single-visit group and 53% of the usual care group. The researchers conclude that the single-visit approach is feasible and was well-accepted by study participants.
An accompanying editorial notes that an important lesson of these two studies is that "whether in southern California or southern Africa, safe, acceptable, effective, and pragmatic public health approaches to cervical cancer prevention can be designed."
References:
Denny L, Kuhn L, De Souza M et al. Screen-and-Treat Approaches for Cervical Cancer Prevention in Low-Resource Settings. JAMA. 2005;294:2173-2181.
Brewster WR, Hubbell FA, Largent J et al. Feasibility of Management of High-Grade Cervical Lesions in a Single Visit. JAMA. 2005;294:2182-2187.
Accompanying Editorial: Blumenthal PD and Gaffikin L. Cervical Cancer Prevention: Making Programs More Appropriate and Pragmatic. JAMA. 2005;294:2225-2228.