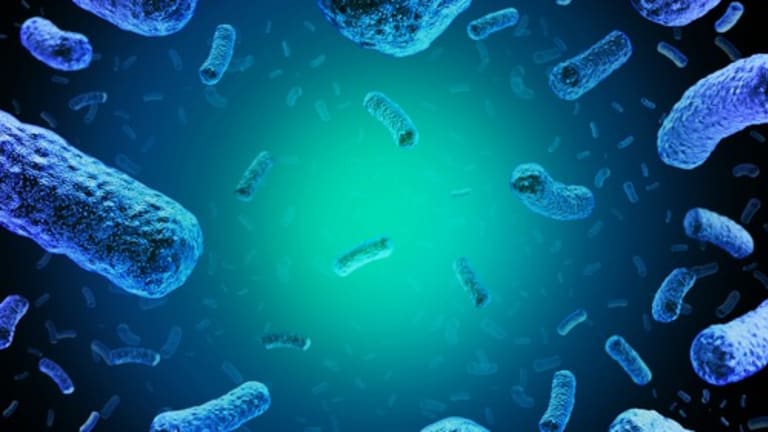 ADXS11-001 Improves Survival in Advanced Cervical Cancer
ADXS11-001 Improves Survival in Advanced Cervical Cancer
A novel treatment approach utilizing the bacteria, Listeria monocytogenes (Lm), is active among patients with advanced cervical cancer that has stopped responding to prior therapies. These results were published in the Journal of Clinical Oncology.
The mortality rates from cervical cancer were drastically reduced through nationwide screening procedures for the cancer. It is now well known that the majority of cervical cancers are caused by infection with certain strains of the human papilloma virus (HPV). Therefore, many screening efforts include the detection of HPV and/or the presence of abnormal cells of the cervix, prior to the development of cancer cells.
Unfortunately, patients with cervical cancer that has spread to distant sites in the body, and has recurred or progressed despite prior therapies are considered incurable with standard therapies. Therefore, researchers are evaluating novel ways in which to treat this disease to extend survival while maintaining quality of life for these patients.
One way in which researchers are attempting to produce long-term anti-cancer responses is through the stimulation of the immune system through various different strategies.
Researchers recently conducted a clinical trial to evaluate the effectiveness of a treatment, referred to as ADXS11-001, which includes the bioengineered Listeria monocytogenes (Lm) bacteria. The Lm bacteria in ADXS11-001 is altered through laboratory processes so that it will not create an infection in the patient, but rather, it is used to help effectively deliver treatment. The Lm bacteria is altered to secrete a protein that is targeted to bind to cervical cancer cells infected with a certain strain of the HPV virus. This action alerts the immune cells to identify and attack the cancer cells.
The clinical trial included 26 patients with advanced cervical cancer that had not responded to, or had recurred, following prior treatment with chemotherapy; 31% had also received prior therapy with Avastin® (bevacizumab). The patients in this trial were not considered curable with standard therapeutic options, with less than a 30% survival rate at one year.
At 12 months, the overall survival rate was 38.5%.
Among patients who completed all doses of therapy (3), had median overall survival of over one year, with 55.6% of these patients alive at 12 months.
The researchers concluded that these results indicate definite anti-cancer activity with ADXS11-001 in this difficult-to-treat patient population, whose average overall survival at one year is less than 30% with standard treatment options. Another stage of this trial is enrolling patients, and has been amended to allow for continuous treatment with ADXS11-001, as patients who received all 3 doses appeared to benefit more in terms of survival, compared to those who did not receive all doses.
Reference: Kin Huh W, Dizon D, Powell M, et al. ADXS11-001 immunotherapy in squamous or non-squamous persistent/recurrent metastatic cervical cancer: Results from stage I of the phase II GOG/NRG0265 study. J Clin Oncol 34, 2016 (suppl; abstr 5516).