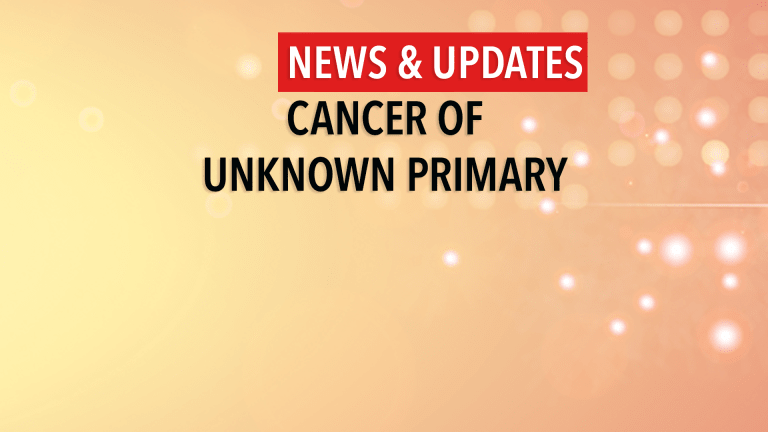 Precision Cancer Medicine Offers Hope for Treating Rare Cancers
UCSD doctors research explains why patients with rare tumors should undego evaluation for precision cancer medicines
by Dr. C.H. Weaver M.D. 7/1/2018
Researchers may now be able to identify effective treatments for patients with rare cancers by analyzing a simple blood sample for genes and proteins. Recently published study results suggest that performing genomic analysis on patients with rare tumors can open the doors to new treatments for them.
What is Precision Cancer Medicine & Personalized Cancer Care?
The purpose of precision cancer medicine to define the genomic alterations in the cancers DNA that are driving that specific cancer. Cancer used to be diagnosed solely by a visual microscopic examination of tumor tissue and all patients received the same chemotherapy. Precision cancer medicine utilizes molecular diagnostic & genomic testing, including DNA sequencing, to identify cancer-driving abnormalities in a cancer's genome. Once a genetic abnormality is identified, a specific targeted therapy can be designed to attack a specific mutation or other cancer-related change in the DNA programming of the cancer cells. Precision cancer medicine uses targeted drugs and immunotherapies engineered to directly attack the cancer cells with specific abnormalities, leaving normal cells largely unharmed.
In recent years precision cancer medicine has led to improved treatments for melanoma and lung, colon, breast, and other cancer types. Recently the FDA approved the first "tissue agnostic" approval to Keytruda (pembrolizumab) for adult and pediatric patients with unresectable or metastatic, microsatellite instability-high (MSI-H) or mismatch repair deficient (dMMR) solid tumors that have progressed following prior treatment and who have no satisfactory alternative treatment options. This is the first time the FDA's has made a tissue/site-agnostic approval, meaning its it the actual characteristics of the cancer that determine whether Keytruda is indicated, not the physical location of the cancer.2
Patients with rare tumors often have inadequate access to approved drugs or clinical trials. Although individual rare cancers are uncommon they still account for around 25% of all cancers. Rare cancers are scientifically challenging to study and information about them is often derived from case reports or small-scale clinical studies. They generally lack specifically treatments developed for them.
Kato, Kurzrock and their colleagues studied 40 patients who presented to the Rare Tumor Clinic at the UC San Diego Moores Cancer Center with various rare cancers, including sarcomas and cancers that could not be classified (known as cancers of unknown primary). They took blood and tumor samples from the patients, and then used several genomic and proteomic techniques to analyze the DNA and proteins in those samples to look for cancer-related mutations and alterations.
Based on the results of these genomic and proteomic they were able to identify possibly effective treatments for half the patients in the study. Among the 21 patients who received treatments targeted to their cancer, 52.4% either stabilized for at least six months or went into partial or complete remission. Furthermore, the 12 patients who had previously received conventional treatments for their rare cancers responded significantly better to the matched targeted treatments.
References:
1.Rare Tumor Clinic: The UCSD Moores Cancer Center Experience with a Precision Therapy Approach" Shumei Kato, Kellie Kurasaki, Sadakatsu Ikeda, Razelle Kurzrock. The Oncologist. Published Online: October 16, 2017; DOI: 10.1634/theoncologist.2017-0199.
2.FDA Grants First "Tissue Agnostic" Accelerated Approval to Keytruda