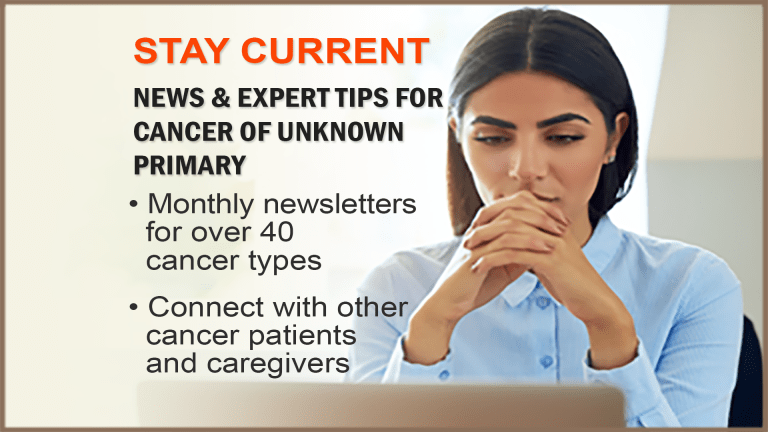 Cancer of Unknown Primary Newsletter
Stay Current With Cancer of Unknown Primary Treatment Advances & Connect with Others
The CancerConnect Cancer of Unknown Primary Newsletter
Stay Current With Cancer of Unknown Primary Treatment Advances & Connect with Others
CancerConnect Cancer of Unknown Primary Newsletter
CancerConnect publishes daily cancer news, original articles and "tips" on the management of Cancer of Unknown Primary. These are available in our monthly Cancer of Unknown Primary newsletter.
Stay Current - Connect With Other Cancer of Unknown Primary Patients
Join The CancerConnect Community: Connect with others and receive regular updates
or

Fyarro for Malignant Perivascular Epithelioid Cell Tumor (PEComa)
The U.S. Food and Drug Administration (FDA) has approved FYARRO™ (sirolimus protein-bound particles for injectable suspension) (albumin-bound) for intravenous use for the treatment of adult patients with locally advanced unresectable or metastatic malignant perivascular epithelioid cell tumor (PEComa).