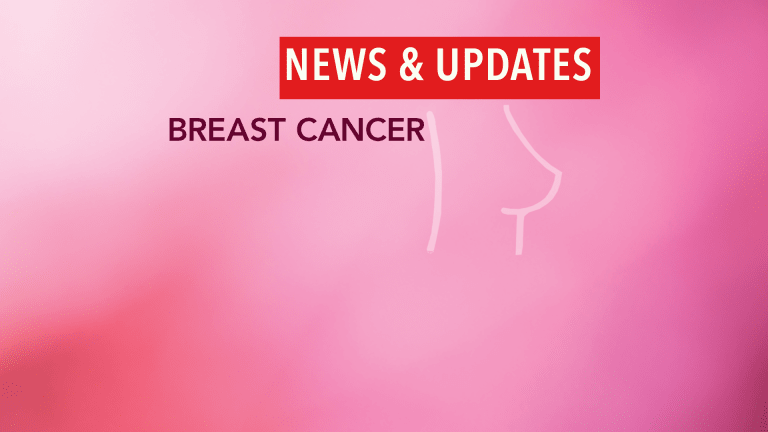 Zometa® Improves Outcomes in Premenopausal Women with positive Breast Cancer
Zometa® Improves Outcomes in Premenopausal Women with Hormone-positive Breast Cancer
Women with early-stage breast cancer who were treated with Zometa® (zoledronic acid) lived longer without experiencing a cancer recurrence than premenopausal women not treated with Zometa. The results of this clinical study were recently presented at the 2008 annual American Society of Clinical Oncology meeting in Chicago, Illinois.
The majority of women diagnosed with breast cancer are estrogen receptor-positive. These cancers are stimulated to grow by the circulating female hormones estrogen and/or progesterone. Women with estrogen receptor-positive breast cancer are often treated with hormonal therapy, which may include the agents such as Arimidex® (anastrozole) or tamoxifen (Nolvadex®).
Zometa is a bisphosphonate drug that is used for the treatment of cancer-related hypercalcemia (high levels of calcium in the blood) and of bone metastases in patients with advanced cancers. Recent findings indicate that, in addition to treating hypercalcemia and bone metastases, Zometa may also reduce recurrences of hormone-positive breast cancer among premenopausal women.
The current Phase III study evaluating Zometa among premenopausal women with hormone-positive breast cancer was conducted by the Austrian Breast & Colorectal Cancer Study Group Trial 12. Participants included 1,803 premenopausal women with Stages I-II hormone-positive breast cancer. Following surgery all patients were treated with hormonal therapy consisting of the gonadotropin-releasing hormone analog goserelin for ovarian suppression and either Arimidex or tamoxifen. In addition some patients were treated with Zometa, and the outcomes of these patients were directly compared with those not treated with Zometa. Treatment was continued for three years, with a median follow-up of five years. In all treatment groups, researchers evaluated disease-free survival, recurrence-free survival, overall survival, and bone-metastases-free survival.

Compared with hormone therapy alone, the addition of Zometa improved disease-free survival by 36% and recurrence-free survival by 35%.
Among patients treated with Zometa, there was a slight reduction in risk of death as well as the development of bone metastases.
The researchers concluded that the addition of Zometa to hormone therapy among premenopausal women with hormone-positive breast cancer may improve disease-free and recurrence-free survival. Further study is necessary to truly determine the impact of the addition of Zometa to hormone therapy on overall survival and the risk of developing bone metastases.
Reference: Gnant, M. et al. Efficacy of zoledronic acid in premenopausal women with breast cancer receiving adjuvant endocrine therapy – the ABCSG-12 trial. Presented at: the 44th Annual Meeting of the American Society of Clinical Oncology (ASCO) in Chicago, Ill., 31 May – 2 June, 2008; Abstract LBA4.