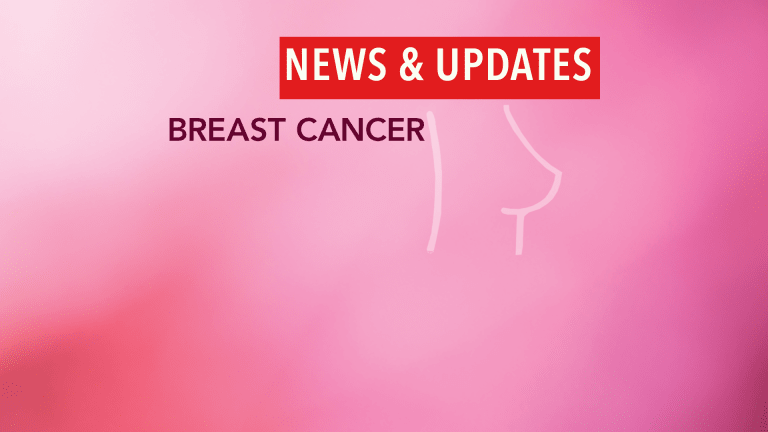 Zometa Improves Outcomes in Premenopausal Women w Hormone Receptor-positive B.C.
Zometa® Improves Outcomes in Premenopausal Women with Hormone Receptor-positive Breast Cancer
Among premenopausal women with early-stage, hormone receptor-positive breast cancer, treatment with Zometa® (zoledronic acid) improved disease-free survival. These results were published in the New England Journal of Medicine, and were previously presented at the 2008 annual meeting of the American Society of Clinical Oncology.
Each year more than 180,000 U.S. women are diagnosed with breast cancer. Many of these breast cancers will be hormone receptor-positive, meaning that they are stimulated to grow by the circulating female hormones estrogen and/or progesterone. Treatment of hormone receptor-positive breast cancer often involves hormonal therapies that suppress or block the action of estrogen. These therapies include tamoxifen [Nolvadex®] as well as agents known as aromatase inhibitors.
Zometa is a bisphosphonate drug that is used for the treatment of cancer-related hypercalcemia (high levels of calcium in the blood) and of bone metastases in patients with advanced cancers. Recent research has focused on the potential anticancer effects of Zometa and the ability of Zometa to prevent treatment-related bone loss among women with early-stage breast cancer.
The current Phase III clinical trial evaluated Zometa among 1,803 premenopausal women with Stages I-II, hormone receptor-positive breast cancer. The study was conducted by the Austrian Breast and Colorectal Cancer Study Group.

Fyarro for Malignant Perivascular Epithelioid Cell Tumor (PEComa)
The U.S. Food and Drug Administration (FDA) has approved FYARRO™ (sirolimus protein-bound particles for injectable suspension) (albumin-bound) for intravenous use for the treatment of adult patients with locally advanced unresectable or metastatic malignant perivascular epithelioid cell tumor (PEComa).
Following surgery all patients were treated with hormonal therapy consisting of goserelin (for ovarian suppression) and either Arimidex® (anastrozole) or tamoxifen. Some patients also received Zometa. Treatment was given for three years. Women have now been followed for a median of four years.
Disease-free survival was 94% among women who received Zometa in addition to hormonal therapy compared with 90.8% among women who received hormonal therapy alone.
These results suggest that Zometa decreases the risk of cancer recurrence among premenopausal women with early-stage, hormone receptor-positive breast cancer.
Reference: Gnant M, Mlineritsch B, Schippinger W, et al. Endocrine therapy plus zoledronic acid in premenopausal breast cancer. New EnglandJournal of Medicine. 2009;360:679-691.