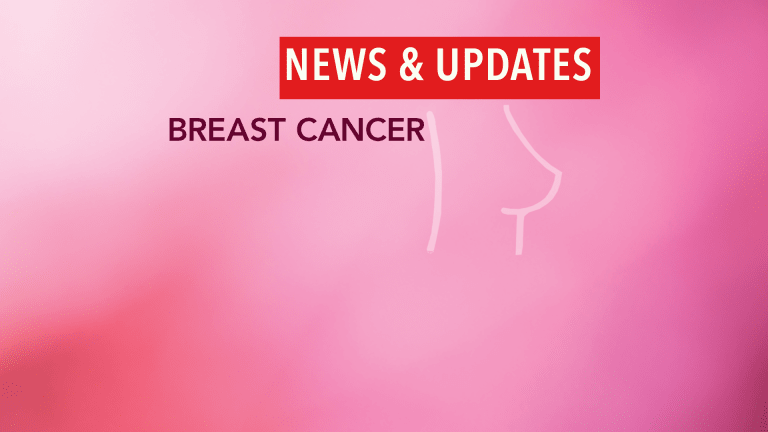 Updated Guidelines for Sentinel Node Biopsy in Early Stage Breast Cancer
Updated Guidelines for Sentinel Node Biopsy in Early Stage Breast Cancer
Updated Guidelines for Sentinel Node Biopsy in Early Stage Breast Cancer
The American Society of Clinical Oncology (ASCO) has issued new recommendations for the use of sentinel lymph node biopsy in patients with early stage breast cancer. The guidelines were published online in the Journal of Clinical Oncology.
For women with early breast cancer, determining whether the cancer has spread to the axillary (under the arm) lymph nodes is an important part of cancer staging. Sometimes this requires a procedure known as an axillary lymph node dissection (ALND), which refers to the surgical removal of most of the lymph nodes under the arm on the same side as the breast tumor in order to examine the nodes for signs of cancer spread. Axillary lymph node dissection is associated with long-term side effects such as pain and numbness in the arm and lymphedema (swelling).
An alternative to axillary lymph node dissection is a less extensive procedure known as a sentinel lymph node biopsy (SNB). When cancer spreads through the lymphatic system, the lymph node or group of lymph nodes the cancer reaches first is called the sentinel node. A sentinel lymph node biopsy involves the removal of only these nodes. If there is no cancer in the sentinel nodes, then the remaining nodes will typically be cancer-free as well. If cancer is found in the sentinel nodes, many women will need to undergo additional lymph node removal to determine the extent of spread.
Sentinel node biopsy is associated with fewer and less severe side effects compared with axillary lymph node dissection. The less invasive procedure has the potential to improve quality of life among patients with breast cancer. ASCO issued an initial guideline regarding sentinel node biopsy in 2005, but now, new evidence indicates that the procedure may be appropriate for a larger group of women—potentially sparing more women from axillary lymph node dissection.
To update the guidelines, ASCO convened a panel of experts who performed a systematic review of the literature from 2004 to 2013. The review included nine randomized clinical trials and 13 cohort studies. Based on these studies, the panel concluded that more patients can safely undergo sentinel node biopsy without axillary lymph node dissection. The updated guidelines will help doctors determine when sentinel node biopsy is appropriate.
Based on evidence from the randomized controlled trials, the experts updated three recommendations:
Women without sentinel node metastases should not receive axillary lymph node dissection
Most women who have 1 to 2 metastatic sentinel lymph nodes and are planning to receive breast conserving surgery with whole breast radiotherapy should not undergo axillary lymph node dissection
Women with sentinel lymph node metastases who will receive mastectomy should be offered axillary lymph node dissection
Based on evidence from cohort studies, the experts updated two groups of recommendations:
Women with operable breast cancer and multi-centric tumors, with ductal carcinoma in situ (DCIS) who will undergo mastectomy, who previously underwent breast and/or axillary surgery, or who received preoperative/neoadjuvant systemic therapy may be offered sentinel node biopsy
Women who have large or locally advanced invasive breast cancer (tumor size T3/T4), inflammatory breast cancer, or DCIS (when breast-conserving surgery is planned) or are pregnant should not undergo sentinel node biopsy
In some cases, evidence was insufficient to update previous recommendations. As always, patients are encouraged to discuss all treatment options with their physician in order to make the best decision for optimal care.
Reference:
Lyman GH, Temin S, Edge SB, et al: Sentinel lymph node biopsy for patients with early-stage breast cancer: American Society of Clinical Oncology Clinical Practice Guideline Update. Journal of Clinical Oncology. Published early online March 24, 2014. doi: 10.1200/JCO.2013.54.1177.