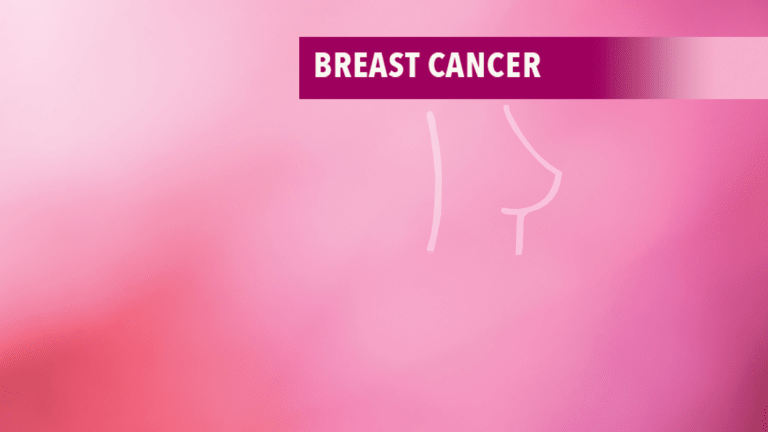 Treatment of Locally Recurrent Breast Cancer
Comprehensive overview of the treatment for locally recurrent breast cancer
Medically reviewed by Dr. C.H. Weaver M.D. 2/2022
Recurrent breast cancer is cancer that progresses during treatment or recurs after a remission. Although breast cancer may recur almost anywhere in the body, common locations include the liver, bones, lungs, brain, and skin. Treatment for recurrent breast cancer depends on prior treatment, hormonal and menopausal status, location of the recurrence, and whether a precision medicine can be applied.
Recurrent breast cancers that are confined to the breast or area immediately surrounding the breast, called local-regional recurrences, are typically treated with surgery with or without radiation therapy. Most patients who experience a recurrence of their cancer have disease that has metastasized, or spread, throughout the body. These patients require systemic treatment that can reach the cancer anywhere in the body; systemic therapy may consist of chemotherapy, hormonal therapy, or targeted therapy.
Systemic Treatment of Metastatic Breast Cancer
Treatment of Local–Regional Recurrence of Breast Cancer
Following primary surgical treatment of breast cancer with mastectomy or breast-conserving surgery (lumpectomy plus radiation), some patients may experience a local recurrence, which is defined as cancer recurring within the previously affected breast, chest wall, or skin over the breast. Patients may also experience a regional recurrence of cancer, which is defined as cancer involving the supraclavicular, internal mammary, or axillary lymph nodes.
Recurrence after Mastectomy
Local recurrence of breast cancer following initial treatment with mastectomy may occur in up to 10% of patients,2 and may be effectively controlled with additional radiation treatment. Surgery prior to radiation therapy may also be beneficial in selected circumstances.1 Despite effective local control with surgery and radiation however 9% to 25% of patients with locoregional recurrence will have distant metastases or locally extensive disease at the time of recurrence. These patients should be considered for systemic therapy.3,5,9,10
Recurrence after Breast-Conserving Surgery
A recurrence following breast-conserving therapy that is limited to the local–regional area around the original cancer occurs in less than 3% of patients treated with breast-conserving therapy and is typically treated with a mastectomy. With this approach, approximately 60-75% of patients are likely to survive five years or longer without another cancer recurrence.1,12 Mastectomy may be followed by radiation in some circumstances. Patients with regionally recurrent breast cancer are at a higher risk of a future systemic relapse and may benefit most from the addition of radiation therapy or another treatment.2
Breast Recurrence one small study of patients with a history of clear margins and complete excision of an isolated local recurrence of their breast cancer who were treated with or without chemotherapy 70% of ER-negative patients treated with chemotherapy survived without recurrence more than 5 years from treatment compared to 34% for those not treated with chemotherapy. ER-positive patients did not experience significant benefit from chemotherapy.11 This trial supports consideration of adjuvant chemotherapy after complete resection of isolated locoregional recurrence of breast cancer in patients with ER-negative tumors.
References:
Darby S, McGale P, Correa C, et al.: Effect of radiotherapy after breast-conserving surgery on 10-year recurrence and 15-year breast cancer death: meta-analysis of individual patient data for 10,801 women in 17 randomized trials. Lancet 378 (9804): 1707-16, 2011.
Buchanan CL, Dorn PL, Fey J, et al.: Locoregional recurrence after mastectomy: incidence and outcomes. J Am Coll Surg 203 (4): 469-74, 2006.
Aberizk WJ, Silver B, Henderson IC, et al.: The use of radiotherapy for treatment of isolated locoregional recurrence of breast carcinoma after mastectomy. Cancer 58 (6): 1214-8, 1986.
Abner AL, Recht A, Eberlein T, et al.: Prognosis following salvage mastectomy for recurrence in the breast after conservative surgery and radiation therapy for early-stage breast cancer. J Clin Oncol 11 (1): 44-8, 1993.
Haffty BG, Fischer D, Beinfield M, et al.: Prognosis following local recurrence in the conservatively treated breast cancer patient. Int J Radiat Oncol Biol Phys 21 (2): 293-8, 1991.
Kuukasjärvi T, Kononen J, Helin H, et al.: Loss of estrogen receptor in recurrent breast cancer is associated with poor response to endocrine therapy. J Clin Oncol 14 (9): 2584-9, 1996.
Perry MC, Kardinal CG, Korzun AH, et al.: Chemohormonal therapy in advanced carcinoma of the breast: Cancer and Leukemia Group B protocol 8081. J Clin Oncol 5 (10): 1534-45, 1987.
Leonard R, Hardy J, van Tienhoven G, et al.: Randomized, double-blind, placebo-controlled, multicenter trial of 6% miltefosine solution, a topical chemotherapy in cutaneous metastases from breast cancer. J Clin Oncol 19 (21): 4150-9, 2001.
Schwaibold F, Fowble BL, Solin LJ, et al.: The results of radiation therapy for isolated local regional recurrence after mastectomy. Int J Radiat Oncol Biol Phys 21 (2): 299-310, 1991.
Halverson KJ, Perez CA, Kuske RR, et al.: Survival following locoregional recurrence of breast cancer: univariate and multivariate analysis. Int J Radiat Oncol Biol Phys 23 (2): 285-91, 1992.
Wapnir IL, Price KN, Anderson SJ, et al.: Efficacy of Chemotherapy for ER-Negative and ER-Positive Isolated Locoregional Recurrence of Breast Cancer: Final Analysis of the CALOR Trial. J Clin Oncol 36 (11): 1073-1079, 2018.
 van der Sangen M, van de Poll-Franse L, Roumen R, et al. The Prognosis of Patients with Local Recurrence More Than Five Years After Breast Conservation Therapy for Invasive Breast Carcinoma. European Journal of Surgical Oncology. 2006; 32: 34-38.