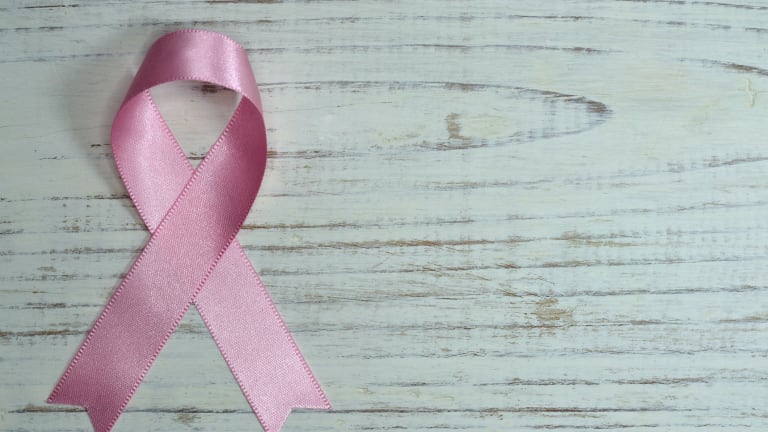 The Toughest Assignment: Triple-Negative Breast Cancer
Jennifer Griffin of FOX News shared her story about facing a diagnosis of TNBC
Perhaps it was the call from my high school friend's neighbor, whose friend, a young mother of three, was just diagnosed with triple-negative breast cancer, or maybe it was the unexpected post on my Facebook page the other day:
Or maybe it was how we all felt socked in the gut when we heard that ABC's Robin Roberts would be starting chemo again, albeit for a different form of cancer, but a cancer that resulted from the first rounds of chemo she had received to treat triple-negative breast cancer. Robin had just spoken at the Triple Negative Breast Cancer Foundation's gala days before she made her stunning announcement.
The breast cancer sorority is like that famous line from The Godfather, when Al Pacino tries to leave and complains of the Mafia, "They keep pulling me back in." All survivors live in fear of a recurrence, and all survivors will at some point be called on to help those who are diagnosed next. That's why the sorority that no one ever wanted to join is so strong.
I was diagnosed with Stage III triple-negative breast cancer on September 28, 2009. My son was six months old; my daughters were six and nine. I had breastfed all of them. I didn't think you could get breast cancer while you were pregnant and nursing. But I did. A 9 centimeter (cm) tumor—the size of a grapefruit—and a smaller 2 cm tumor were found in my right breast. I was diagnosed on a Monday; I started chemo the following Tuesday. Seventeen rounds later I underwent a double mastectomy and six weeks of radiation. My hair came back a silver gray. I kept it short—"high and tight" as they like to say at the Pentagon.
I was used to covering wars and even wearing Kevlar while pregnant and reporting from the Middle East, but I never expected to have to cover a war inside my own body. I left nothing to chance. Triple-negative patients don't have a tamoxifen or Herceptin® (trastuzumab) to prevent a recurrence. What I have is exercise and a low-fat, near-vegan diet to keep a triple-negative recurrence at bay. I consider exercising 45 minutes my tamoxifen. I did Pilates and ran throughout chemo.
It's been years since my diagnosis. My doctors say I am fine, out of the danger zone, but I am still a little shell-shocked, suffering from mild post-traumatic stress, if you will, and I am unable to leave my battle buddies behind. There are still so many of us treading through this deadly minefield every day.
​