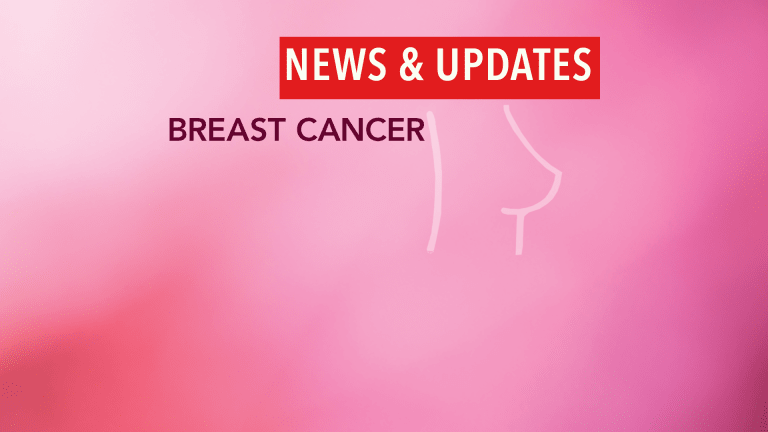 Taxotere® plus Iressa® Provides Impressive Anticancer Responses in Breast Cance
Taxotere® plus Iressa® Provides Impressive Anticancer Responses in Advanced Breast Cancer
According to an article published in the British Journal of Cancer, the combination of Taxotere® (docetaxel) and Iressa® (gefitinib) produces anticancer responses in more than half of women with untreated advanced breast cancer.
Metastatic breast cancer refers to cancer that has spread from the breast to distant sites in the body. Treatment for metastatic breast cancer is often aimed at improving the duration of survival while maintaining a patient's quality of life.
Taxotere is a chemotherapy agent that is commonly used in the treatment of breast cancer. Iressa is an oral agent that blocks the epidermal growth factor receptor (EGFR), a biologic pathway that is involved in growth and spread of cancer cells.
Researchers from Italy recently conducted a clinical trial to evaluate the combination of Taxotere and Iressa in the treatment of metastatic breast cancer.
This trial included 41 patients who had not received prior therapy. Patients who achieved an anticancer response to the Taxotere/Iressa regimen continued to receive Iressa as a single agent or in combination with Nolvadex® (tamoxifen).
Complete and partial regression of cancer occurred in 54% of patients.
Patients with estrogen-receptor positive (ER-positive) breast cancer had an anticancer response rate of 70%, compared to 21% for those with ER-negative cancers.
Two patients who achieved a partial regression of their cancer after treatment with Taxotere/Iressa achieved a complete disappearance of their cancer while receiving Iressa alone.
The researchers concluded that the treatment combination of Taxotere plus Iressa provides impressive anticancer responses among patients with previously untreated metastatic breast cancer, particularly among those with ER-positive cancers. Further evaluation of this treatment combination is required to fully understand its clinical benefit compared to standard therapy.
Reference: Ciardiello F, Troiani T, Caputo F, et al. Phase II study of gefitinib in combination with docetaxel as first-line therapy in metastatic breast cancer. British Journal of Cancer. 2006;94:1604-1609.