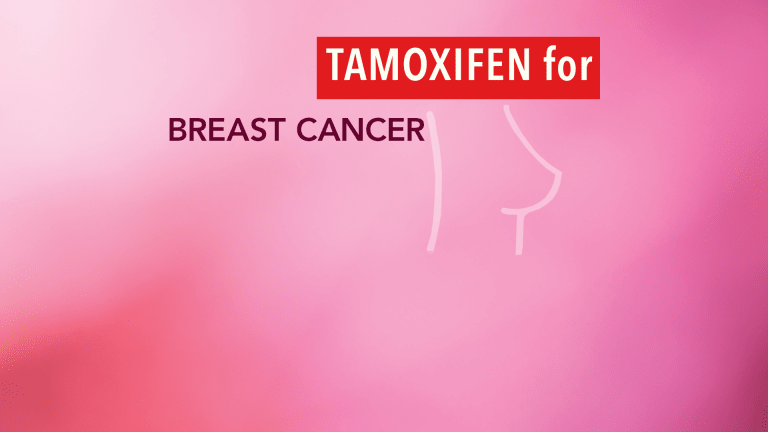 Tamoxifen Appears Effective in African Americans Having Had Breast Cancer
Tamoxifen Appears Effective in African Americans Having Had Breast Cancer: Reduces Cancer Occurrence in Opposite Breast
The anti-estrogen agent tamoxifen is as effective for African American women as it is for White women treated for breast cancer, in reducing the occurrence of cancer that develops in the opposite healthy breast, said researchers from the National Surgical Adjuvant and Bowel Project and National Cancer Institute in a presentation at the American Society of Clinical Oncology annual meeting in New Orleans.
Breast cancer is the second leading cause of cancer deaths in women in the United States. Fortunately, recent progress in the areas of cancer screening and treatment holds promise for earlier detection and higher cure rates. When a person is at high risk for breast cancer, this means that she has certain characteristics or exposures, called risk factors, that make her more likely to develop breast cancer than those who do not have these risk factors. Risk factors that have been suggested in association with breast cancer include: older age, early age at first menstrual cycle, late age at the birth of the first child, having had breast cancer in the family (mother or sister) before, having had other diseases of the breast, and using estrogen replacement therapy. In addition, women who have had cancer in 1 breast are generally at higher risk for developing cancer in the opposite breast (sometimes called contralateral breast cancer).
Tamoxifen is an anti-estrogen agent that is sometimes used postoperatively to treat breast cancer that is hormone receptor-positive (cancer cells that use hormones, such as estrogen, to help them grow). Two main side effects include a slight increase in the risk of developing cancer of the endometrium (lining of the uterus, or womb) and in developing blood clots. Studies have shown that tamoxifen may also help reduce the risk of developing contralateral breast cancer. However these studies, taken individually, did not include enough African American women to determine whether the preventative effects found with tamoxifen in White women might also benefit African American women. Now, researchers at the National Surgical Adjuvant and Bowel Project have pooled the data from 9 of these studies, to investigate the impact of tamoxifen on incidence rates of contralateral breast cancer in African American women.
Researchers evaluated the outcomes of 15,016 women who had received treatment for breast cancer, 1212 of whom were African American; 12,932 of whom were White; and 872 of whom were of another race. The findings showed that the effects of tamoxifen were approximately equal between African American and White women, showing a 43% reduction in contralateral breast cancer in African Americans and a 39% reduction in Whites. In addition, the rates of endometrial cancer and blood clotting were similar in the 2 groups.

African American women who have had breast cancer may wish to talk with their doctors about the risks and benefits of participating in a preventative clinical trial in which tamoxifen is being studied. One such trial is the Study of Tamoxifen and Raloxifene (STAR), which is being conducted through the National Cancer Institute. Sources of information on ongoing clinical trials include clinical trials listing services provided by the National Cancer Institute (cancer.gov). (Proceedings of the American Society of Clinical Oncology Thirty-Sixth Annual Meeting, Abstract 269, p 70a, 2000).