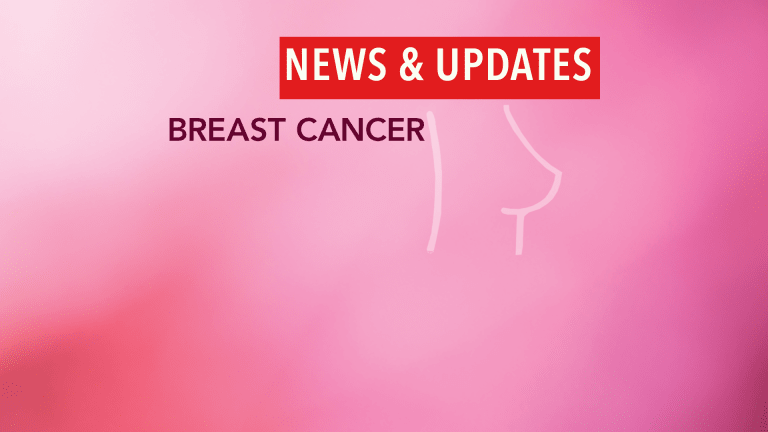 Patients with early-stage breast cancer who take an active role in decision-making tend to opt for mastectomy over lumpectomy, despite the fact that the procedures have been shown to produce equivalent outcomes, according to the results of a study published in the Journal of the National Cancer Institute.[1]
Women with early-stage breast cancer may be treated with mastectomy (removal of the entire breast) or breast-conserving therapy (which involves lumpectomy, or removal of the cancer and a portion of surrounding tissue, plus radiation). Mastectomy and breast-conserving therapy have been shown to produce similar long-term survival outcomes in women with early-stage breast cancer.[2] Because these treatment approaches produce similar outcomes, many professionals have endorsed breast-conserving therapy as the preferred treatment strategy; however, many women with early-stage breast cancer continue to undergo mastectomy.
Using the Surveillance, Epidemiology, and End Results (SEER) registries from Los Angeles and Detroit, researchers evaluated a group of women diagnosed with early-stage breast cancer between 2005 and 2007. The study included 1,651 women with carcinoma in situ, Stage I or Stage II breast cancer. The study group was racially diverse, with 23.9% Latina, 27.1% African-American, and 48.9% White women. The women responded to questionnaires regarding their role in decision-making, attitudes about recurrence, the impact of surgery on body image, and the role of others in their decision-making.
Overall, 17.2% of the women underwent mastectomy initially. The researchers found that more women who reported a "patient-based decision" underwent mastectomy compared with those who reported a "shared or surgeon-based decision." Women who reported that they were concerned about recurrence or the effects of radiation were more likely to choose mastectomy than those who did not share those concerns. In contrast, women who reported concerns about body image or their spouse's opinion were more likely to opt for breast-conserving therapy than women who were less concerned about body image or who were less influenced by their spouses' opinion.
The researchers concluded that patients' attitudes and perceptions play a powerful role in their treatment decisions. A higher level of patient involvement in decision-making was associated with a higher rate of mastectomy, regardless of race or ethnicity.
Reference:
[1] Hawley ST, Griggs JJ, Hamilton AS, et al. Decision involvement and receipt of mastectomy among racially and ethnically diverse breast cancer patients. Journal of the National Cancer Institute. 2009; 101: 1-11.
[2] Veronesi U, Cascinelli N, Mariani L, et al. Twenty-year follow-up of a randomized study comparing breast-conserving surgery with radical mastectomy for early breast cancer. The New England Journal of Medicine. 2002;347;1227-1232.