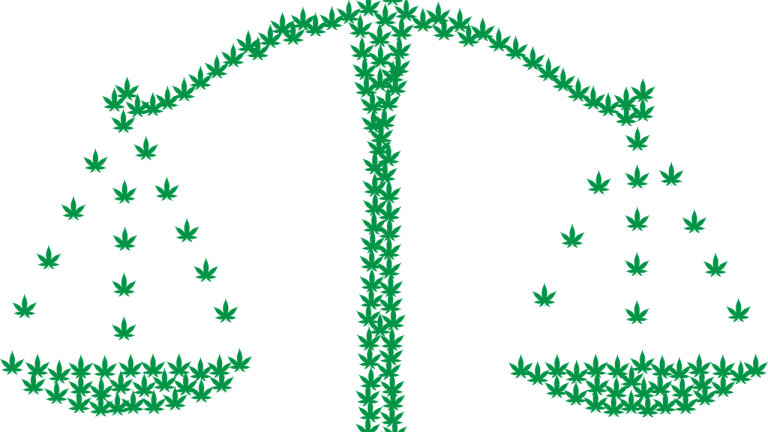 Study Finds 4 in 10 Breast Cancer Patients Have Used Cannabis to Treat Symptoms
Cancer patients increasingly turn to integrative medicines including medical marijuana for treatment and symptom relief.
by Dr. C.H. Weaver M.D. 5/2020
The breast cancer advocacy group Breastcancer.org released findings from a recent survey of breast cancer patients evaluating medical cannabis use to manage their symptoms related to breast cancer or its treatment at the 2020 American Society of Clinical Oncology's (ASCO) Annual Meeting.
Medical marijuana use has been increasing steadily for several years and is now available in a majority of states. Actual clinical trial support for the use of medical marijuana to manage symptoms is scarce however many known effects of marijuana are appealing to cancer patients hoping to alleviate symptoms of treatment.
In the current clinical survey researchers invited members of two online communities to participate in a survey between December 16, 2019, and January 19, 2020. Participants were required to be age 18 or older, live in the United States and diagnosed with breast cancer within the past five years. Respondents' ages ranged from 27 – 84 with a median age of 57; 15% of respondents had metastatic disease.
Of the 612 completed surveys, 42% of respondents reported they have used medical cannabis to treat breast cancer symptoms or treatment side effects. Key findings from the study included the following.
4 in 10 breast cancer patients say they have used cannabis to manage cancer-related symptoms.
The majority of medical cannabis users reported cannabis was effective for managing their symptoms.
Cannabis is used by breast cancer patients across a range of ages.
Most cannabis users (79%) reported using cannabis during active treatment of all forms, including chemotherapy, targeted therapy, hormonal therapy and radiation.
Respondents often reported using medical cannabis to manage more than one symptom or side effect, the most common of which included pain (78%), insomnia (70%) and anxiety (57%).
Results of the survey suggest that breast cancer patients clearly use medical marijuana to relieve cancer treatment related symptoms. The study may over represent actual marijuana use as the design did not randomly select from a population of breast cancer patients. (1)
A large percentage of cancer patients use a variety of non-conventional methods, such as alternative or complementary medicine, either to influence the course of their disease or to enhance their well-being and quality of life. Alternative medicine is often defined as techniques or medicines that are neither used as standard medical treatments nor taught in medical schools. Complementary medicine is often defined as the diagnosis, treatment, and/or prevention that may provide benefits to conventional medicine.
The popularity of complementary and alternative medicine (CAM) is an international phenomenon. Cancer patients want more information regarding CAM and many believe that access to non-conventional therapy should be part of standard cancer treatment. Studies have shown that the majority of patients using CAM are still compliant with their standard treatments, using it as a supplementation to their treatments, not as a substitution. In the United States, oncologists are becoming increasingly aware that patients use CAM, yet few of these physicians discuss these therapies with patients. In addition, studies have shown that many patients in the United States do not disclose use of non-conventional treatments to their physicians for fear of disapproval or lack of support.
Researchers in Ontario Canada evaluated the prevalence of the use of non-conventional treatments in over 400 women who were breast cancer survivors. Overall, 67% of the women in the study reported either visiting CAM practitioners or taking CAM medicines as supplementation to conventional treatments. Among these patients, there was a strong association between the use of non-conventional treatments and support group attendance. The women reported that CAM practitioners were better listeners and provided more emotional support on average than conventional practitioners. Interestingly, most patients who used non-conventional treatments reported wanting to make the majority of decisions regarding their treatment course with minimal physician guidance. Conversely, patients reported in only using standard treatment wanted their physician to make most of the decisions regarding their treatment. (2)
The use of non-conventional treatment approaches continues to dramatically increase in cancer patients all around the world. It is imperative that all patients and physicians have open communication with each other about the use of all treatments, conventional and non-conventional. This will eliminate the risk of adverse side effects occurring from combinations of treatments as well as provide necessary information needed for physicians to advise the most effective combination of treatments. Physicians and patients alike should ensure they communicate with each other about marijuana use to ensure the best care.
References:
Journal of Clinical Oncology, Vol 18, No 13, pp 2515-2521, 2000