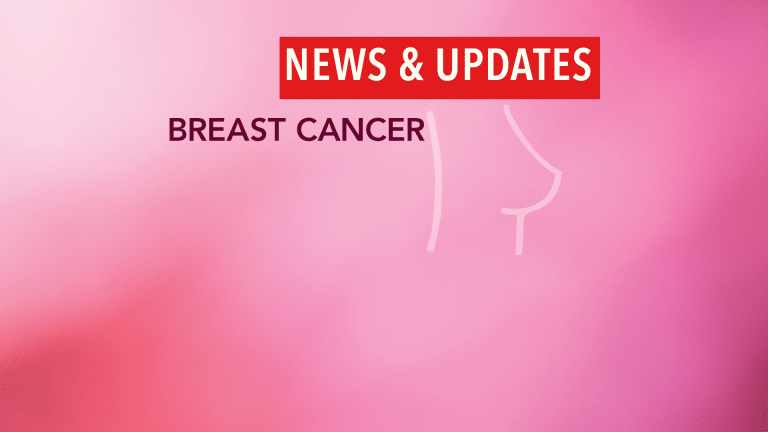 Genomic-Guided Neoadjuvant Chemotherapy In Early Breast Cancer
Can genomic-guided neoadjuvant chemotherapy eliminate the need for surgery in women with early stage breast cancer?
Neoadjuvant chemotherapy refers to therapy administered prior to the surgical removal of the cancer and has been studied extensively in several types of cancer, including breast cancer. Neoadjuvant chemotherapy was originally used to shrink a breast cancer so that surgical removal of the cancer could be accomplished without a mastectomy allowing more women to undergo breast-conserving therapy without compromising long-term outcomes.
Neoadjuvant chemotherapy was determined to be "an appropriate treatment choice" for patients with stage III breast cancer and was considered "worthy of consideration" for patients with stages IIA and IIB breast cancer by the Consensus Conference Committee of Neoadjuvant Chemotherapy in Carcinoma of the Breast over 15 years ago.1
Researchers realized that the risk of local or regional cancer recurrence was very low among women who underwent breast-conserving surgery and experienced a complete response to neoadjuvant chemotherapy.2 This raised the question; could surgery be avoided altogether in some women with early-stage breast cancer?
Initial attempts to treat breast cancer without surgery after neoadjuvant chemotherapy resulted in high recurrence rates. The high relapse rates were mainly because physicians assessed clinical response based on physical exam and imaging results rather than using a pathologic assessment of the cancers response to chemotherapy performed by evaluating the removed breast tissue containing the cancer.
Pathologic Complete Response
A pathologic complete response (pCR) is defined as the absence of any cancer cells upon microscopic evaluation from the breast, as well as the lymph nodes in the armpit (axilla) – a common initial site of cancer spread from the breast. No other sites of cancer within the body are detectable through standard methods. A pCR appears to be the most accurate indicator of long-term prognosis for women with triple-negative breast cancer (TNBC).
Recent studies have recognized the importance of pCR compared to complete clinical response in predicting recurrence. 
Researchers affiliated with the CALBG 40603/Alliance study evaluated responses to therapy and associated outcomes among 443 women with stages 2 and 3 operable TNBC treated with neoadjuvant therapy. Women underwent surgery 4-8 weeks after the completion of their therapy. Overall survival was 93% among women who achieved a pCR, compared with only 73% who did not achieve a pCR.3
In a 2016 clinical trial of 751 patients with TNBC or HER2+ breast cancer the 5-year local recurrence rate was less than 3% in patients who had a pCR compared to 10% to 13% for patients with no pathCR.4
Other studies have found that pCR rates vary significantly based on histological subtype. Patients with HR+/HER2- breast cancer have much lower pCR rates than triple negative and HER2+ patients.
Predicting Pathologic Complete Response with Image-Guided Biopsies
If doctors had a test that could predict which patients would achieve a pCR it might be possible to avoid breast surgery altogether. Genomic testing may be that test because it provides more accurate information about the molecular subtype of a specific breast cancer, compared to the use of conventional pathology tests for making decisions about how to treat early-stage breast cancer before surgery.6,7
A clinical study published in 2018 looked at the feasibility of using tissue obtained by an image-guided biopsy to predict for residual breast cancer after neoadjuvant therapy. The trial included 40 patients with triple negative and HER2+ breast cancer.5 The researchers reported:
The overall pCR rate was 48%.
Radiologic response was a poor predictor of pCR.
Image-guided biopsy can accurately identify residual disease in most patients.
According to MD Anderson Cancer Center researchers, patients who have a pCR to neoadjuvant chemotherapy may be able to skip surgery and receive standard radiation treatment with a low chance of disease recurrence. They published a study in October 2022 that evaluated the likelihood of breast cancer returning in patients who are in complete remission after receiving chemotherapy and radiation without surgery.
In the first prospective trial of surgery omission in patients with early-stage breast cancer vacuum-assisted core biopsy (VACB) was used to identify "exceptional responders," who are at a lower risk of breast cancer recurrence and are candidates for avoiding breast surgery.
The multicenter trial enrolled 50 women older than 40 with early-stage triple-negative or HER2-positive breast cancer and a residual breast lesion less than 2 centimeters as determined by imaging after standard chemotherapy treatment. Patients had one image guided VACB. If no disease was identified on biopsy, breast surgery was omitted, and patients proceeded to standard whole-breast radiotherapy.
Each of the 31 patients followed had a complete response to chemotherapy and none had a breast tumor recurrence after a median follow-up of 26.4 months. Although this was a small, nonrandomized study, it shows the feasibility of this approach. A larger randomized study is needed to directly compare the treatments before any changes to standard of care are considered.
We are living in a new era-it's the era of "precision cancer medicine." There are no longer one size fits all treatment strategies for a growing number of cancer patients. Treatment is tailored to the individual and this "personalized" care is based on the identification of unique biomarkers on the cancer and the identification of individual cancer-causing mutations identified with "next generation sequencing" or NGS testing of the actual cancer cell DNA.
Genomic tests can give us a better picture of which patients will and won't respond to preoperative therapy, and also helps suggest the best course for therapy. The potential benefits of neoadjuvant cancer treatment are emphasized by the American College of Surgeons Commission on Cancer. "Despite its known advantages, many people are not provided the advantages of pre-surgical therapy," notes a commission statement. The commission also advises physicians and patients as follows: "Don't use surgery as the initial treatment without considering pre-surgical (neoadjuvant) systemic and/or radiation for cancer types and stage where it is effective at improving local cancer control, quality of life or survival.
While these results are remarkable and quite promising, it's important for patients to know this is the very beginning of a new type of treatment for select patients. Much longer follow-up and further studies will be necessary before this approach can be integrated into routine breast cancer care.
References
Schwartz GF, Hortobagyi GN and the Consensus Conference Committee. Proceedings of the Consensus Conference on Neoadjuvant Chemotherapy in Carcinoma of the Breast, April 26-28, 2003, Philadelphia, Pennsylvania. Cancer. 2004: 100:2512-2532.
Peintinger F, Symmans WF, Gonzalez-Angulo AM et al. The Safety of Breast-conserving Surgery in Patients who Achieve a Complete Pathologic Response after Neoadjuvant Chemotherapy. Cancer. 2006: 107:1248-54.
Sikov W, Berry D, Perou D, et al. Event-free and overall survival following neoadjuvant weekly paclitaxel and dose-dense AC +/- carboplatin and/or bevacizumab in triple-negative breast cancer: Outcomes from CALGB 40603 (Alliance). Proceedings from the 2015 annual San Antonio Breast Cancer Symposium. Abstract S2-05.
Whitworth P, Stork-Sloots L, de Snoo F, et al. Chemosensitivity Predicted by BluePrint 80-Gene Functional Subtype and MammaPrint in the Prospective Neoadjuvant Breast Registry Symphony Trial (NBRST). Annals of Surgical Oncology. August 2014.
Rouzier R, Perou C, Fraser W, et al. Breast Cancer Molecular Subtypes Respond Differently to Preoperative Chemotherapy. Clinical Cancer Research. 2005; 11, 5678-5685.
https://www.thelancet.com/journals/lanonc/article/PIIS1470-2045(22)00613-1/fulltext