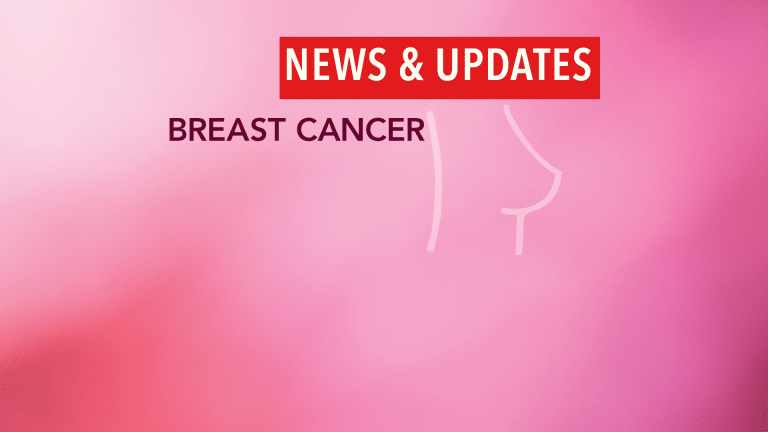 Radiation Therapy May Not be Necessary for all Women Choosing Breast Conserving Therapy
Increasing evidence that some women with early-stage breast cancer don't benefit from radiation therapy.
Is Radiation Necessary for All Patients with Early Stage Breast Cancer?
The standard of care for early-stage node negative breast cancer is lumpectomy and radiation therapy or mastectomy. Radiation therapy is costly and disruptive to women's daily lives. Moreover, accessing radiation treatment is difficult for some women leading to under treatment. Research shows several factors influence the probability of treatment with radiation; these include distance from a radiation facility, age, race, insurance status, and marital status.
One study found that women who lived farther from a radiation therapy facility were less likely to be treated with radiation, and the probability of treatment declined by 3% for each five-mile increase in distance.1-3
Currently there are two approaches that focus on improving the role of radiation therapy for women with early-stage breast cancer.
Increasing the intensity of radiation therapy to reduce the overall duration of therapy.
Identification of women that might not benefit from radiation in the first place.
Researchers are evaluating whether radiation can be eliminated in some women with early-stage breast cancer. For example, up to two-thirds of older women with early-stage breast cancer may be receiving radiation therapy that may not provide additional benefit. These findings were released online in the journal Cancer and at the 2022 American Society of Clinical Oncology Annual Meeting.
Impact of Age
Findings suggest that women over age 70 who have stage I estrogen-receptor positive breast cancer may not benefit from the addition of radiation therapy, these older patients might do just as well with lumpectomy and endocrine alone, rather than both endocrine and radiotherapy.
Researchers evaluated data from the Surveillance, Epidemiology, and End Results (SEER) registry in over 40,000 women age 70 or older who underwent lumpectomy for early-stage breast cancer between 2000 and 2009 and found that radiation in addition to lumpectomy didn't contribute to better outcomes for older women with early-stage breast cancer.
Genomic Profiling in Luminal A Breast Cancer
Molecular subtyping may also be used to help identify breast cancer patients who may safely forego radiation therapy following breast-conserving surgery. According to study results released in June 2022 patients over age 55 with low-grade luminal type A HER2 negative, node-negative breast tumors - meaning the cancer expresses estrogen receptors in at least 1% of cells; progesterone receptor in more than 20% of tumor cells; and, importantly, expressed the Ki67 protein marker on up to 13.25 percent of cells fared just as well with endocrine therapy alone.4
Genomic Profiling
According to study results presented at the 2021 American Society of Clinical Oncology Annual Meeting a novel genomic signature can also identify early-stage breast cancer patients traditionally treated with radiation therapy who have a low risk of local recurrence and may be able to avoid radiotherapy altogether. Researchers have named the genomic profile, POLAR (Profile for the Omission of Local Adjuvant Radiation).
The study evaluated patients with node-negative, stage I-II breast cancer who were randomly assigned to receive adjuvant whole-breast radiotherapy or no radiotherapy following breast-conserving surgery in a previous trial. Only patients with estrogen receptor-positive, HER2-negative tumors that had not been treated with adjuvant systemic therapy were included.
The researchers first evaluated 243 patients to identify genes that were associated with local recurrence in patients who did not receive radiotherapy. Based on the analyses they developed the 16-gene POLAR signature which was then validated in a second group of 345 similar patients.
They found that radiotherapy benefit patients categorized as low risk by POLAR but did identify "high risk" patients for whom radiation was beneficial. Among low-risk patients, the 10-year local recurrence rate was 5% with radiotherapy and 7% without it. In high-risk patients, the 10-year rate was 8% and 19%, respectively.
The POLAR genomic signature appears to identify patients that have a low risk of local recurrence without adjuvant radiotherapy after breast-conserving surgery.6
References
Litvak D, Arora R. Treatment of Elderly Breast Cancer Patients in a Community Hospital Setting. Archives of Surgery . 2006; 141:985-990.
Punglia R, Weeks J, Neville B, Earle C, et al. Effect of Distance to Radiation Treatment Facility on use of Radiation Therapy after Mastectomy in Elderly Women. International Journal of Radiation Oncology, Biology and Physics. 2006;66:56-63.
Voti L, Richardson LC, Reis IM et al. Treatment of Local Breast Carcinoma in Florida: The Role of the Distance to Radiation Therapy Facilities. Cancer. Early online publication November 28, 2005.
Sjöström M, Chang SL, Hartman L, et al. Discovery and validation of a genomic signature to identify women with early-stage invasive breast cancer who may safely omit adjuvant radiotherapy after breast-conserving surgery