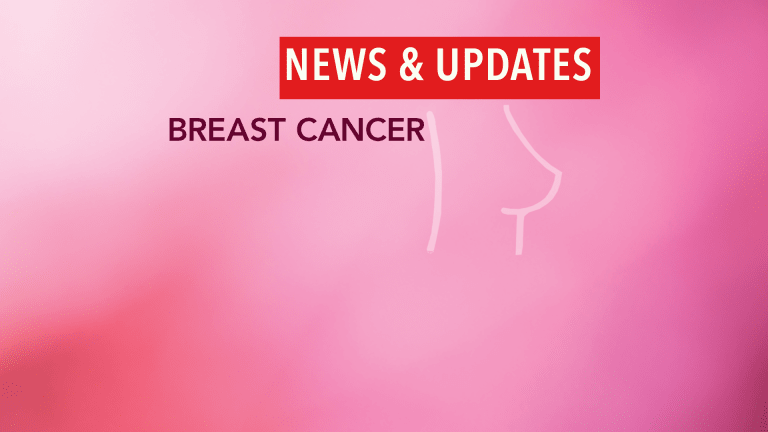 Post-Mastectomy Radiation Beneficial for Cancer That Has Spread to a Few Nodes
Post-Mastectomy Radiation Beneficial for Cancer That Has Spread to Only a Few Lymph Nodes
Women whose breast cancer has spread to just a few lymph nodes are less likely to experience recurrence or die from their disease if they undergo radiation therapy after mastectomy, according to the results of a study published in The Lancet.
Post-mastectomy radiation has been shown to reduce the risk of recurrence and death in women with node-positive disease; however, there has been uncertainty whether women with early breast cancer that has spread to just one to three lymph nodes can benefit from radiation after surgery.
To examine this issue, researchers performed a meta-analysis of data from 8,135 women in 22 randomized clinical trials conducted between 1964 and 1986. From this larger group, the researchers identified 3,786 women who had undergone mastectomy and axillary lymph node dissection and were then randomly assigned to receive radiation to the chest wall and surrounding regions or no radiation. The women fell into three categories: those with no cancer in the lymph nodes; those with cancer in one to three lymph nodes; and those with cancer in four or more lymph nodes.
Among the 700 women with no positive lymph nodes, radiation therapy had no significant effect on recurrence or mortality rates; however, radiation played a significant role in the other two groups.
There were 1,314 women who had between one and three positive lymph nodes. Among these women, radiation reduced the recurrence rate by 32 percent and the breast cancer mortality rate by 20 percent. Providing radiation to these women led to nearly 12 fewer breast cancer recurrences per 100 women after 10 years and 8 fewer deaths per 100 women after 20 years. The benefit appeared to be similar whether women had one, two, or three positive lymph nodes. What's more, the benefit occurred regardless of whether women also received chemotherapy and/or hormonal therapy.
Of course, radiation also showed a benefit for the 1,772 women who had four or more positive lymph nodes. Radiation therapy among these women was associated with a 21 percent reduced recurrence rate and a 13 percent reduced breast cancer death rate. Radiation for these women led to nine fewer recurrences of breast cancer per 100 women after 10 years and nine fewer deaths per 100 women after 20 years.
Post-mastectomy radiation therapy is already the accepted standard therapy for women with four or more positive lymph nodes—and now these results confirm that it provides benefit for women with one to three positive lymph nodes as well.
The researchers concluded that post-mastectomy radiation reduces recurrence and breast cancer mortality among women with any number of positive lymph nodes.
Reference:
EBCTCG (Early Breast Cancer Trialists' Collaborative Group). Effect of radiotherapy after mastectomy and axillary surgery on 10-year recurrence and 20-year breast cancer mortality: meta-analysis of individual patient data for 8135 women in 22 randomised trials. The Lancet. Published early online March 19, 2014. doi:10.1016/S0140-6736(14)60488-8.