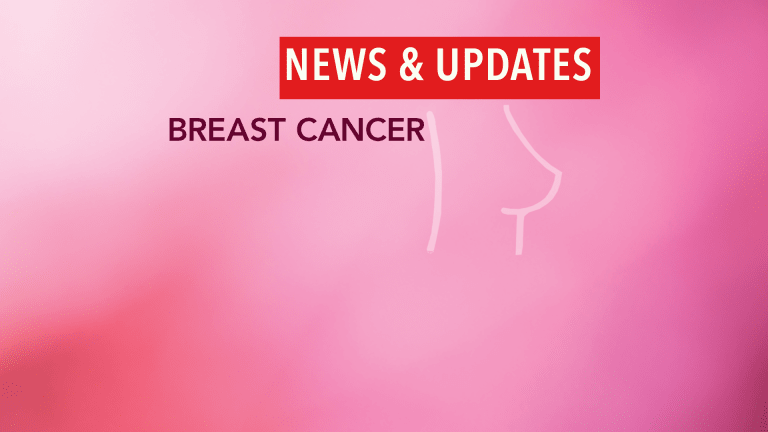 Piqray Precision Cancer Medicine Targets PIKC3A Mutated Breast Cancer
SOLAR-1 Clinical trial - Piqray + Faslodex FDA approved for treatment of PIK3CA Mutated HR+/HER2- breast cancer
by Dr. C.H. Weaver M.D. 11/2018
Postmenopausal women with advanced breast cancer that fail treatment with an aromatase or CDK4/6 inhibitor have limited treatment options. The novel precision cancer medicine Piqray® (alpelisib, BYL719) when combined with Faslodex® (fulvestrant) appears to significantly improve outcomes and could provide these women with a new treatment option. (1) The encouraging clinical trial results from the SOLAR-1 clinical trial have led to the The US Food and Drug Administration (FDA) approving Piqray® in combination with Faslodex for the treatment of postmenopausal women, and men, with hormone receptor positive, human epidermal growth factor receptor-2 negative (HR+/HER2-), PIK3CA-mutated, advanced or metastatic breast cancer
About Piqray
Piqray is a selective inhibitor of phosphoinositide 3-kinase α (PI3Kα). Studies have established the role of PI3K signaling in several processes for cancer progression, and activation of the PI3K pathway in breast cancer is associated with resistance to endocrine therapy, disease progression and poorer prognosis. Approximately 40% of HR+ advanced breast cancer patients have a specific PIK3CA genetic mutation which can be targeted with alpelsib. (2-5)
About The SOLAR-1 Clinical Trial
SOLAR-1 is a global clinical trial that evaluated Alpelisib in combination with Faslodex® in advanced or metastatic breast cancer that progressed on or following aromatase and/or CDK4/6 inhibitor treatment. The trial enrolled 572 patients who were treated with Faslodex with or without Alpelisib and directly compared.
In patients with PIK3CA mutated HR+/HER2- advanced breast cancer, Alpelisib plus Faslodex® was generally well tolerated and the overall response to treatment was more than doubled in patients with measurable disease who received Alpelisib plus Faslodex® (36%) compared to those receiving Faslodex® alone (16%).
Alpelisib treated patients survived without cancer progression an average of 11 months compared to only 5.7 months for Faslodex® alone. Alpelisib plus Faslodex® reduced the risk of death or progression in those patients by an estimated 35% compared to Faslodex® alone.
Alpelisib is a promising novel cancer precision medicine targeting PIK3CA. Identification and treatment of another novel pathway should result in continued improvement of the treatment of the population of breast cancer patients with the PIK3CA genetic mutation.
References:
Piqray (alpelisib) Prescribing Information. East Hanover., New Jersey, USA: Novartis Pharmaceuticals Corporation; May 2019.
Novartis investigational BYL719 (alpelisib) plus fulvestrant nearly doubles median PFS in patients with PIK3CA mutated HR+/HER2- advanced breast cancer compared to fulvestrant alone
Thorpe LM, Yuzugullu H, Zhao JJ. PI3K in cancer: divergent roles of isoforms, modes of activation, and therapeutic targeting. Nature Reviews Cancer. 2015;15(1):7-24.
Courtney KD, Corcoran RB, Engelman JA. The PI3K pathway as a drug target in human cancer. J Clin Oncol. 2010;28(6):1075-1083.
Miller TW, Rexer BN, Garrett JT, Arteaga CL.Mutations in the Phosphatidylinositol 3-Kinase Pathway: Role in Tumor Progression and Therapeutic Implications in Breast Cancer. Breast Cancer Res. 2011.
Saal LH, Johansson P, Holm K. Poor prognosis in carcinoma is associated with a gene expression signature of aberrant PTEN tumor suppressor pathway activity. PNAS. 2007;104(18):7564-7569.