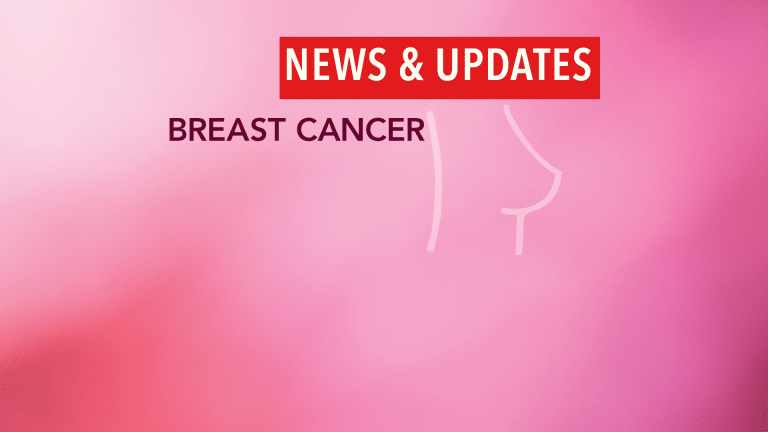 OMNI Health Media and Dana-Farber Cancer Institute Partner to Provide Support
OMNI Health Media and Dana-Farber Cancer Institute Partner to Provide Support for Patients with Male Breast Cancer
A newnational online community provides support for individuals affected by male breast cancer.
Boston, MA & Sun Valley, ID – OMNI Health Media (OMNI) announces the launch of an online community for individuals affected by male breast cancer. Experts from Dana-Farber Cancer Institute will moderate the community, which will provide patients and their loved ones with information and support. This community will be part of the national CancerConnect initiative.
OMNI founder and CEO Charles Weaver, MD says, "We are excited to partner with Dana-Farber to offer patients affected by male breast cancer this valuable resource."  A diagnosis of male breast cancer can be particularly challenging emotionally and being able to connect with others in a safe and private online community that is anonymous will provide much needed support for these patients. Similar programs exist for Dana-Farber patients and for young adults with cancer and their caregivers on CancerConnect.
Cancer patients looking for social media support
Research increasingly shows that cancer patients seek validation, information, and support via social media. Unlike other social media platforms, CancerConnect allows individuals to interact in a HIPPA-compliant, confidential, safe, and secure environment.  As part of this program, members of the community can also participate in more than sixty disease-specific national communities for individuals with similar interests. Cancer-specific groups are available, as are groups focused on caregiving, health and wellness, clinical trials, insurance, nutrition, and survivorship, providing support for anyone affected by a diagnosis of cancer. Together, these communities offer an online destination populated with rich content to support the many ongoing needs of individuals battling cancer.
Currently, more than 15,000 cancer patients are interacting with and supporting each other on the CancerConnect platform, which is now used by Dana-Farber, Roswell Park Cancer Institute, The Seattle Cancer Care Alliance, Loyola University Medical Center, The Ohio State James Cancer Institute, Memorial Sloan-Kettering Cancer Center, and other leading providers of cancer care.  Recently, a similar platform for patients with Rheumatoid Arthritis was launched: www.TheRAConnection.com

Jonna's Body, Please Hold
Actress, playwright, and three-time cancer survivor Jonna Tamases celebrates life from center stage.
About OMNI Health Media: OMNI Health Media is a leading specialty publisher of health-related information with an emphasis on cancer, and on line applications and websites specifically for consumers. Established in 1996, OMNI develops and distributes multi-media health education content and programming, with an emphasis on cancer and women's health. OMNI has developed over 200 websites and supplies educational content and programming to over 2700 physicians for use on cancer center and clinic websites, including CancerConnect.com. OMNI's award-winning content programs reach over 1 million seekers of cancer information in English, Japanese, and Spanish each month. 
About CancerConnect:CancerConnect.com is the leading social network for cancer patients, their friends, and family. This unique online application was developed by OMNI Health Media and combines a robust information platform consisting of current comprehensive information on cancer with a social network. It is populated with rich content to support the many ongoing needs of individuals battling cancer and is comprised of communities of individuals with similar interests in the area of cancer. The CancerConnect application is also available as a fully functional "private label" social network for people with cancer, their caregivers, and others who are interested in staying up-to-date about the set of diseases known as cancer. CancerConnect is used by Dana-FarberCancer Institute,Memorial Sloan-Kettering Cancer Center, Roswell Park Cancer Inst., The Ohio State James Cancer Inst., the Seattle Cancer Care Alliance and other leading centers. CancerConnect is licensed to hospitals and cancer clinics to enhance their Web sites, improve SEO, and allow cancer patients to be part of a social community without leaving the clinic. Disease-specific groups, as well as groups focused on care giving, health and wellness, and nutrition all exist to provide support for anyone affected by a diagnosis of cancer.
Contact chweaver@omnihealthmedia.com
About Dana-Farber Cancer Institute (www.dana-farber.org) Dana-Farber is a principal teaching affiliate of the Harvard Medical School and is among the leading cancer research and care centers in the United States. It is a founding member of the Dana-Farber/Harvard Cancer Center (DF/HCC), designated a comprehensive cancer center by the National Cancer Institute. It provides adult cancer care with Brigham and Women's Hospital as Dana-Farber/Brigham and Women's Cancer Center and it provides pediatric care with Boston Children's Hospital as Dana-Farber/Boston Children's Cancer and Blood Disorders Center. Dana-Farber is the top ranked cancer center in New England, according to U.S.News & World Report, and one of the largest recipients among independent hospitals of National Cancer Institute and National Institutes of Health grant funding.
Follow Dana-Farber on Twitter: @danafarber

Follow Dana-Farber on Facebook: www.facebook.com/danafarbercancerinstitute
Knowledge is power. Are you facing a new diagnosis, recurrence, living with metastatic disease, or supporting a loved one through their cancer journey?