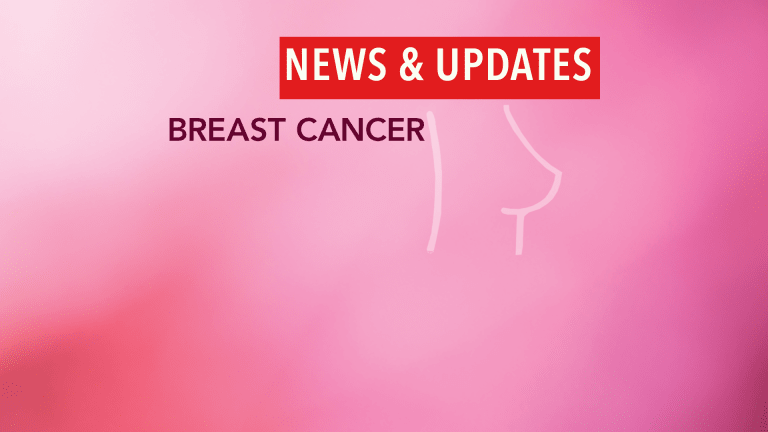 Nutritional Status Influences Risk of Breast Cancer
Nutritional Status Influences Risk of Breast Cancer
High concentrations of ovarian progesterone are strongly associated with an increased risk of breast cancer, according to the results of a study recently published in the
British Medical Journal. Furthermore, diet and exercise impact concentrations of the ovarian hormone.
Breast cancer is the second leading cause of cancer death in women in the United States, with approximately 200,000 cases diagnosed each year. Although several risk factors have been associated with breast cancer, the cause of the majority of cases of breast cancer remains unknown. Researchers continue to explore the causes and risk factors for this disease in an effort to improve methods for screening and prevention.
Some types of breast cancer have been associated with increased levels of the ovarian steroid hormones estrogen and progesterone. The incidence of breast cancer is highest among women in industrialized countries. Researchers have long speculated that women from these countries have higher concentrations of ovarian steroid hormones.

In this study, researchers investigated the relationship between concentrations of ovarian steroid hormones produced during the menstrual cycle and the incidence of breast cancer in several countries. Women ages 25-35 from Bolivia, the Democratic Republic of Congo, Nepal, Poland and the United States provided saliva samples daily during at least one menstrual cycle. The researchers used the saliva samples to measure levels of progesterone and then calculate the progesterone concentrations for mid-cycle, when progesterone levels are highest. The researchers then used data on cancer incidence from the database of the International Agency for Research on Cancer to compare progesterone levels and cancer incidence. Finally, the researchers used mean total energy intake (calorie consumption) as an indicator of the relative energy status of a population and examined the relationship to progesterone concentrations.
The results indicated that higher concentrations of progesterone in the middle of the menstrual cycle were strongly associated with an increased incidence of breast cancer, sometimes increasing the incidence by as much as eight times. Furthermore, increased levels of progesterone were associated with increased energy intake and higher nutritional status.
The researchers concluded that there is a significant link between the risk of breast cancer and the nutritional status of a population. The results indicate that ovarian function responds to nutritional status; therefore, making lifestyle changes such as increasing physical exercise and decreasing caloric intake could lead to lower concentrations of progesterone and consequently result in reducing the risk of breast cancer. (British Medical Journal, Vol. 322, pp. 586-587, 2001)