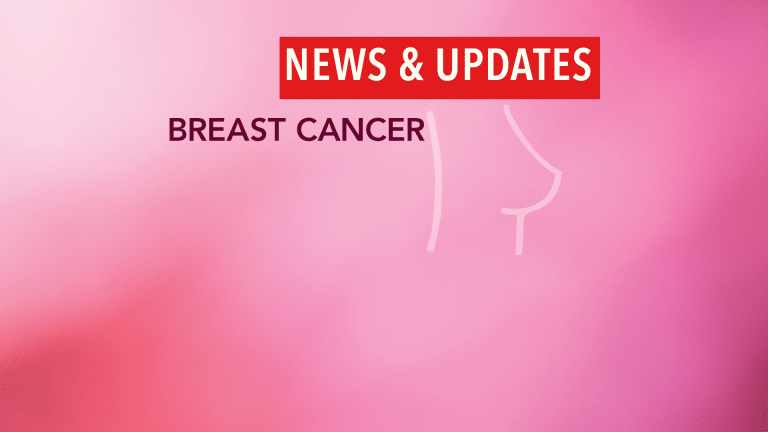 Neoadjuvant and Adjuvant Chemotherapy Produce Equivalent Outcomes in Treatment
Neoadjuvant and Adjuvant Chemotherapy Produce Equivalent Outcomes in the Treatment of Patients with Breast Cancer
Researchers from Greece have reported that there is no difference in outcomes when systemic therapy (chemotherapy) is delivered before surgery versus after surgery in the treatment women with breast cancer.[1] These results were reported at the 29th European Society of Medical Oncology held in Vienna, Austria, October 29 to November 2, 2004.
Breast cancer claims the lives of approximately 40,000 women annually in the United States. Researchers have been evaluating and comparing optimal treatment regimens for patients with all stages of breast cancer in order to improve survival. Adjuvant therapy is treatment administered after surgery. Neoadjuvant therapy is treatment administered before surgery. The purpose of neoadjuvant therapy is to treat the cancer immediately and shrink the tumor in order to increase the likelihood that the cancer may be completely removed with surgery.
A committee of physicians, called The Consensus Conference Committee, has published treatment guidelines stating that neoadjuvant chemotherapy is "the treatment of choice" for patients with stage III breast cancer and is "worthy of consideration" in patients with stage IIA and IIB breast cancer.[2] The committee's guidelines are determined by an extensive review of clinical studies that evaluated neoadjuvant chemotherapy in different stages of breast cancer.
The results presented at ESMO were derived from a meta-analysis of 9 randomized studies comparing neoadjuvant versus adjuvant systemic therapy. There were a total of 3,946 patients involved in these studies. The outcomes that the researchers evaluated were death, disease progression, distant recurrence and loco-regional recurrence.
Results of this analysis indicate that there were no significant differences between neoadjuvant and adjuvant treatment regarding death, disease progression, and distant recurrence. Furthermore, there appeared to be significantly increased risk of loco-regional recurrences with neoadjuvant treatment (1.22-fold increase), which was most prominent in trials that administered neoadjuvant radiotherapy without surgery.
The researchers concluded that neoadjuvant treatment is equivalent to adjuvant treatment in terms of survival and overall disease progression. With neoadjuvant treatment there is a significant increase in the risk of loco-regional recurrence, especially when radiotherapy without surgery is adopted.
References:
[1] Mauri D, Pavlidis N, Ioannidis J, et al. Breast cancer neoadjuvant vs adjuvant treatment modalities: a meta-analysis. Proceedings from the 29th ESMO Congress, Vienna, Austria, October 29- November 3, 2004 (Abstract #211).
[2] Schwartz GF, Hortobagyi GN and the Consensus Conference Committee. Proceedings of the Consensus Conference on Neoadjuvant Chemotherapy in Carcinoma of the Breast, April 26-28, 2003, Philadelphia, Pennsylvania. Cancer . 2004;100:2512-2532.