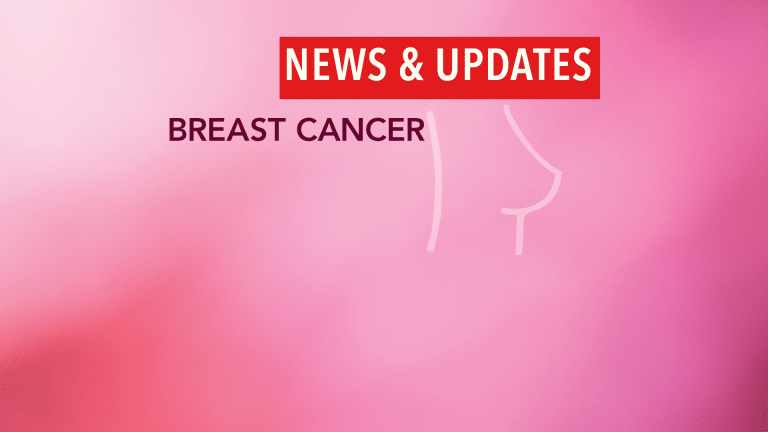 Treatment of Breast Cancer Recurrence after Breast-Conserving Surgery
Mastectomy Improves Long-Term Survival in Breast Cancer Recurring after Breast-Conserving Treatment
The International Journal of Radiation Oncology, Biology and Physics published long-term data indicating that treatment with a mastectomy for a local cancer recurrence after breast-conserving treatment (BCT) is beneficial, especially if the recurrence was detected more than two years after original diagnosis or was detected by methods including mammography.
Breast cancer is a common malignancy among women in the United States, with almost 200,000 new cases diagnosed each year. Breast cancer develops when cells in the breast grow abnormally. Invasive breast cancer refers to fast-growing cancers of breast tissue, while ductal cancer in situ (DCIS) is a type of breast cancer that occurs in the connecting tubes, or ducts, of the breast. Treatment of breast cancer usually consists of surgery and/or systemic therapy (e.g., radiation, chemotherapy and/or hormone therapy).
There are two main types of surgery for breast cancer: mastectomy and lumpectomy. With mastectomy, the entire breast is removed. In contrast, only the cancer and a small portion of surrounding tissue are removed during lumpectomy (BCT). Very little research has investigated long-term survivability of local cancer recurrences following BCT.
American researchers reviewed long-term survival data of 112 women with a local cancer recurrence who had undergone BCT with or without systemic therapy for initial treatment of breast cancer. There were 93 cases of invasive local recurrence and 19 cases of DCIS local recurrence. Forty-two women detected their recurrent cancer by physical examination alone, 47 by mammography alone and 23 found their cancer using both methods. At time of recurrence, all patients received mastectomy with or without systemic therapy and were followed for an average of 49 months after the recurrence.
The ten-year survival rate after local recurrence was 69% for all patients, with 47% of the patients not experiencing additional spread of cancer during that time period. The overall survival rate for the 93 patients with invasive local recurrence was 64% at ten years. Patients who detected their local recurrence 2.1 years or longer after their original cancer diagnosis had significantly higher overall survival rates five years after treatment. In addition, patients who found their cancer by mammography or in combination with physical examination had higher overall survival rates. Only three patients experienced another local relapse of breast cancer after undergoing mastectomy with or without systemic therapy.
The authors conducting this clinical trial suggest that a mastectomy may achieve long-term survival of women with recurrent breast cancer following BCT. Additionally, two factors improve overall survival rates: 1) intervals of 2.1 years or longer between diagnosis and recurrence and 2) using mammography or mammography combined with physical examination to detect recurrences. Individuals with a local recurrence of breast cancer may wish to speak with their physician regarding the risks and benefits of BCT. (International Journal of Radiation Oncology, Biology and Physics, Vol 51, Issue 1, pp 74-80, 2001).