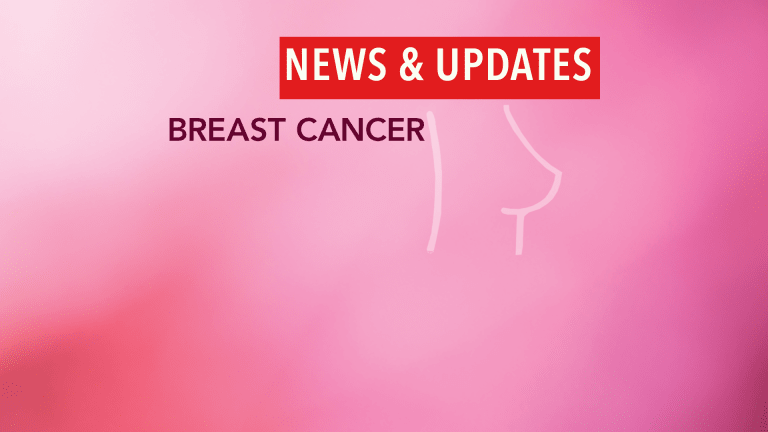 MammaPrint® Approved to Predict Recurrences in Breast Cancer
MammaPrint® Approved to Predict Recurrences in Breast Cancer
The United States Food and Drug Administration (FDA) has approved the microarray genetic analysis, the MammaPrint® test, to help predict the risk of cancer recurrences or spread of cancer among women with Stages I or II node-negative breast cancer.
Women with Stages I or II node-negative breast cancer have cancer that has not spread from the breast. Although cure rates remain high following standard therapies for these patients, a significant portion will experience a recurrence of their breast cancer. Researchers continue to evaluate ways to identify women who are at a higher risk of a recurrence and may benefit from additional therapy. This would also allow patients who are at a low risk of a recurrence to forego therapy associated with side effects and still maintain optimal outcomes.
MammaPrint measures the activity of 70 genes from tissue samples of a patient's cancer. Based on the activity of these genes, calculations are made to predict the likelihood that the patient will experience a recurrence or metastasis (spread to distant sites in the body). Women classified as "high-risk" are at approximately twice the risk of developing a recurrence as those classified as "low-risk" according to results from MammaPrint. However, researchers caution that the predictive value of results from MammaPrint are not reliable on their own in determining treatment for a patient; MammaPrint results should instead be considered along with a patient's other clinical data when making treatment decisions. In addition, the test appears better at determining which women are at a low risk of developing a recurrence than determining which are at a high risk of developing a recurrence.
Another DNA test, Oncotype DX, is also available to breast cancer patients trying to understand their risk of a cancer recurrence and to determine optimal treatment approaches. Oncotype DX is a CLIA (clinical laboratory improvement amendments)-approved test that is available to patients. The test is indicated for patients with newly diagnosed Stage I or II, node-negative, estrogen-receptor positive breast cancer who will be treated with tamoxifen (Nolvadex®). The test evaluates a panel of 21 genes to predict a patient's 10-year risk of cancer recurrence. Oncotype DX classifies patients as being at high, intermediate, or low risk of recurrence based on a Recurrence Score™. The Recurrence Score ranges from 0 to 100, with a higher score indicating a greater risk of recurrence. Studies evaluating Oncotype DX appear to indicate that results from the test may be more accurate than those from MammaPrint in detecting the risk for recurrences; however, there have not been direct comparisons of the two tests.

Patients with early, node-negative breast cancer may wish to speak with their physician regarding their potential risks and benefits of testing with MammaPrint or Oncotype DX.
Reference: United States Food and Drug Administration. FDA clears breast cancer specific molecular prognostic test. Available here. Accessed February 2007.