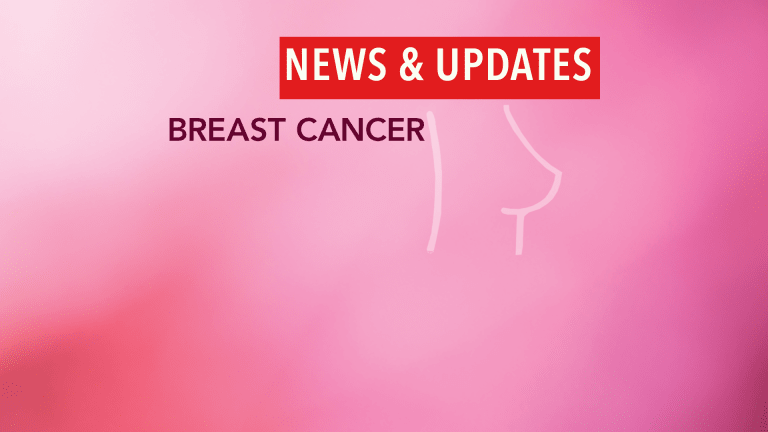 Intimacy and Sexual Problems After Breast Cancer Treatment
Understanding the impact of breast cancer treatment on sex and what can be done to improve intimacy
by Dr. C.H. Weaver M.D. updated 3/2021
About 70% of breast cancer survivors report that they had difficulty having sex, according to an article published in the Journal of Sexual Medicine.
The many physical and emotional changes that follow a cancer diagnosis can affect sex and intimacy. Two of the most common sexual concerns expressed by women after a cancer diagnosis are loss of libido and vaginal dryness.
Factors that may influence the likelihood of sexual problems among breast cancer survivors include body image (which may vary by type of surgery) and hormonal therapies such as tamoxifen and aromatase inhibitors.
Both Tamoxifen and aromatase inhibitor hormone therapy can have a negative impact on sexual functioning and diminish sexual enjoyment Sexual dysfunction should be addressed early and proactively in patients undergoing endocrine therapy. (3)
To better understand how a breast cancer diagnosis and treatment affects sexual function and body image, researchers evaluated 1,011 women who had been diagnosed with breast cancer within a year of the study.
70% of participants reported sexual dysfunction.
Factors associated with a higher incidence of sexual dysfunction included being postmenopausal, experiencing menopausal symptoms, and using aromatase inhibitors.
77% of participants reported menopausal symptoms, which made them twice as likely to experience problems with sexual function. This association was strongest among women taking aromatase inhibitors.
Body image issues were associated with a higher rate of sexual dysfunction.
Treatment with tamoxifen was not associated with a higher rate of sexual dysfunction.
Another study explored the frequency of sexual problems in young breast cancer patients, and how these problems evolve over time, researchers conducted a study among 209 women under the age of 50.
Participants completed questionnaires at three time points: the baseline questionnaire was completed within six months following surgery, the second questionnaire was completed six weeks after the baseline questionnaire, and the third questionnaire was completed six months after the baseline questionnaire. The questions about sexual function addressed four main areas: lack of interest in sexual activity, difficulty becoming aroused, difficulty relaxing and enjoying sex, and difficulty achieving orgasm.

Women reported problems in all four areas of sexual function: lack of interest in sexual activity, difficulty becoming aroused, difficulty relaxing and enjoying sex, and difficulty achieving orgasm. Lack of interest in sexual activity appeared to be the biggest problem.
Women who reported vaginal dryness or feelings of decreased sexual attractiveness experienced the greatest number of sexual problems.
Among women who received chemotherapy, those who became menopausal as a result of chemotherapy reported a greater number of sexual problems. This appeared to be explained largely by onset of vaginal dryness.
The study results substantiate the need to address potential sexual problems related to chemotherapy, hormonal therapy, and menopause especially among younger breast cancer survivors.
Sexual dysfunction is more common among women taking aromatase inhibitors, as use of these drugs may cause menopausal symptoms, such as vaginal dryness, which may make intercourse painful and less pleasurable overall. Because problems such as vaginal dryness can be treated, women are advised to discuss concerns about sex and sexuality with their healthcare provider.
The researchers also note the importance of helping women regain a feeling of sexual attractiveness, and women may also find it helpful to talk openly with their partners about how their sexual needs have changed. (2)
How to Manage Pain with Intercourse and Vaginal Dryness After Breast Cancer Treatment
Both premenopausal and postmenopausal women can experience reduced sexual desire, vaginal dryness, and inflammation of the vaginal lining that results in burning and redness. Although sexual dysfunction is a difficult side effect to cope with, the following approaches can help you manage your symptoms and once again enjoy intimacy:
Topical anesthetics may be helpful for patients with severe pain. The most common preparation is 5% lidocaine ointment, which is applied at least one hour prior to intercourse. These anesthetics have no effect on sexual pleasure, however, so over-the-counter lubricants may also be recommended; these include Replens®, K-Y® lubricants, Vagisil®, Astroglide®, Pre-Seed®, Femglide®, and others.
Low-dose vaginal estrogen therapy may help control vaginal dryness and sexual pain, though their use for breast cancer patients is controversial due to concerns that estrogen may raise risk for recurrence. Some sexually active breast cancer survivors, however, were more comfortable using vaginal estrogen treatment when closely monitored, as this method results in less systemic estrogen absorption than the oral or skin route (patch). There have been no clinical studies showing an adverse effect on survival or recurrence of cancer with vaginal estrogen use in breast cancer survivors. Vagifem® (estradiol vaginal tablets) and Estring® (estradiol vaginal ring) are preferred over vaginal estrogen creams by patients; both agents have demonstrated a 90% improvement in atrophic symptoms.
Active management of sexual dysfunction after breast cancer treatment may further help alleviate symptoms by allowing survivors to enjoy regular sexual activity, which can have its own therapeutic effects: regular sexual activity has been shown to improve vaginal atrophy by stimulating blood flow to the area.
References:
Panjari M, Bell RJ, and Davis SR. Sexual function after breast cancer. Journal of Sexual Medicine [early online publication]. September 23, 2010.
Burwell SR, Case LD, Kaelin C, Avis NE. Sexual Problems in Younger Women after Breast Cancer Surgery. Journal of Clinical Oncology. 2006;24:2815-1821.
Esgueva AJ, Noordhoek I, Kranenbarg EM, et al. Impact of endocrine therapy in quality of life on early stage breast cancer patients: prospective patient reported outcomes from the international registry INSPIRE. Poster presented at: The 17th St. Gallen International Breast Cancer Conference 2021; March 17-21, 2021. Abstract P156.